There have been many influential and illustrious Spaniards throughout history. Take a look at the list of our top 15 most Famous Spanish People.
Famous Spanish People alive today have made our top 15, along with other prominent painters, politicians, writers and poets from days gone by.
Most famous Spanish celebrities
15. Diego Velázquez
Diego Velázquez was one of the most distinguished Spanish painters from the Spanish Golden Age (El Siglo de Oro) of Art & Literature (approximately 1556 – 1659).
This worldwide famous Spanish painter was born in Andalucía in 1599 and died in 1660.
He painted many historically and culturally significant scenes and portraits of the Spanish royal family.
Las Meninas is considered his masterpiece and can be seen in Madrid's El Museo del Prado.
14. Francisco Goya
Francisco Goya was greatly influenced by Velázquez.
He was born near Zaragoza in 1746 and died in 1828 and is one of the most significant artists of the late 18th century and early 19th century.
Goya was mainly a portrait artist and painted many portraits of the Spanish royal family and aristocracy.
13. Fernando Alonso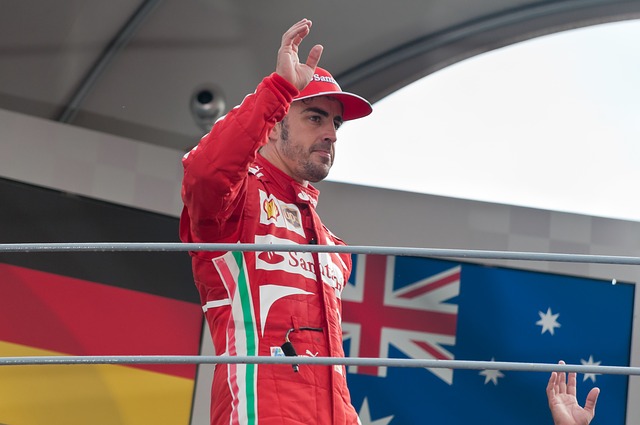 Fernando Alonso was born in 1981 and is a famous Formula 1 racing driver worldwide, being the most famous Spanish driver.
He is from Oviedo in Asturias in northern Spain. As a Renault driver, he won the Formula 1 world championship in both 2005 and 2006.
More recently he has also won the Le Mans 24 hours race and the Daytona 24 hours race.
Fernando Alonso came back to Formula 1 in 2021 as an Alpine driver.
12. Federico García Lorca
Federico García Lorca was a Spanish poet, born in Andalucía in 1898.
He published many volumes of poetry including Impresiones y paisajes (1918) and Romancero Gitano (1928).
Federico García Lorca explored love and tragedy and was influenced by Gypsy culture, Flamenco, and Spanish folklore.
This Spanish poet was arrested and executed in 1936 by Franco's soldiers for his political views and homosexuality.
11. Julio Iglesias
Julio Iglesias is now 76 years old and still one of the most famous Spanish people in the world.
This Spanish singer was born in Madrid in 1943.
Julio Iglesias is one of the most successful European singers ever, with sales of more than 300 million records, has won Grammys, and is a star in the Hollywood Walk of Fame.
10. Paco Rabanne
Paco Rabanne is a fashion designer from the País Vasco in northern Spain.
He is now 86 and known all around the world for his perfumes and fashion designs.
Paco Rabanne originally studied architecture before moving into a career in fashion which began with him making jewelry for Givenchy and Dior.
His real name is Francisco Rabaneda Cuervo.
9. Pep Guardiola
Pep Guardiola is considered one of the best football managers ever.
He was born in Barcelona in 1971. He began playing as a midfielder for Barcelona and played 47 times for the Spanish national team.
Guardiola went on to manage Barcelona in 2008 and currently manages Manchester City.
This Spanish coach has had a huge influence on Spanish football.
8. El Cid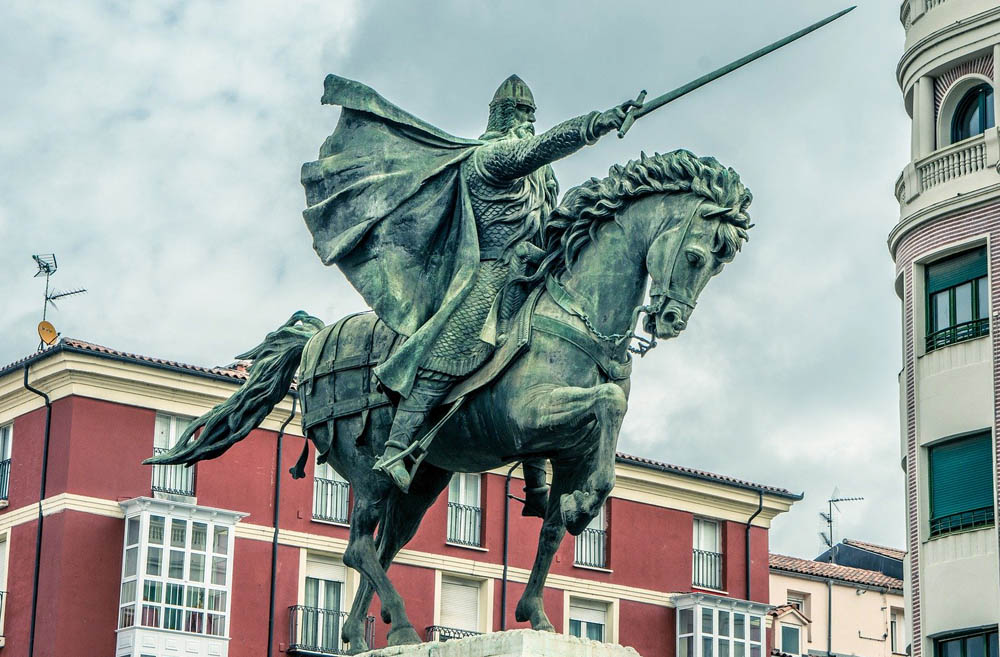 El Cid lived from 1045 to 1099 and was a Spanish knight.
His real name was Rodrigo Díaz de Vivar and he was born near Burgos.
The title El Cid comes from the Arabic word Al-Sayyid, which means Master or Lord.
El Cid is a Spanish national hero who fought for Spain under the reign of Alfonso VII against the Arab conquistadors.
7. Rafael Nadal
Rafael Nadal was born in 1986 and has won 19 Tennis Grand Slam singles titles, the second-most in history (Roger Federer has won 20).
Nadal was born in Mallorca and has won the Roland-Garros French Open a record 12 times along with 4 US Opens, 2 Wimbledons, and 1 Australian Open.
Rafael Nadal is by far the most famous tennis player in Spain.
6. Antoni Gaudí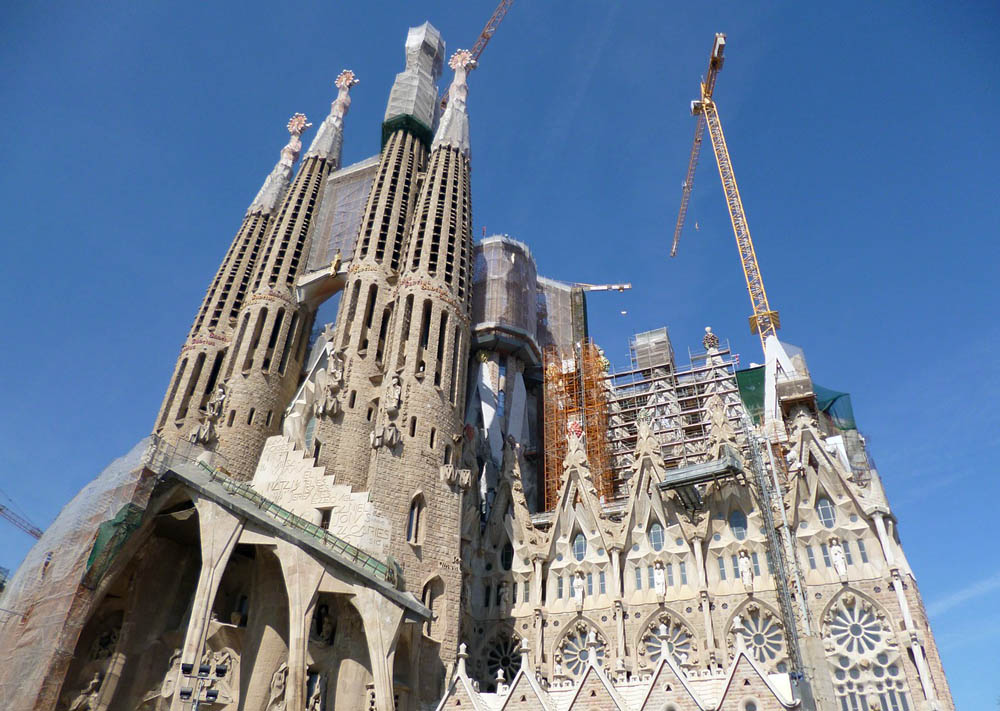 Antoni Gaudí was a Spanish architect born in Barcelona in 1852.
Many of his famous buildings can be seen in Barcelona such as Casa Batlló, Casa Milà and of course La Basílica de la Sagrada Familia.
Gaudí died in 1926 while still working on La Sagrada Familia and the building remains unfinished to this day.
5. Antonio Banderas
Antonio Banderas was born in Málaga in 1960 and is a Spanish actor known all around the world for his Hollywood movies that include Desperado, Interview with a vampire, Evita, and The Mask of Zorro.
His real name is José Antonio Domínguez Bandera and is now also a producer and director.
4. Francisco Franco
Francisco Franco ruled Spain between 1939 and 1975.
He was born in Galicia in 1892 and died in 1975 aged 82.
Franco rose to power after the Nationalist military rebellion overthrew Spain's democratic republic after the Spanish Civil War and governed Spain as a conservative and monarchist general and dictator.
3. Miguel De Cervantes
Miguel De Cervantes wrote the hugely famous novel Don Quijote which is the most translated book in the world after the Bible.
He was born in 1547 near Madrid and died in 1616.
Don Quijote is thought of as the world's first-ever 'novel' and considered the most influential of all Spanish literature.
2. Salvador Dalí
Spanish surrealist artist Salvador Dali was born in Cataluña in 1904 and died in 1989.
He is undoubtedly one of the most famous Spanish people in history.
Dalí was a painter, sculptor, writer, filmmaker, and photography, but is best known for his imaginative paintings such as The Persistence of Memory.
1. Pablo Picasso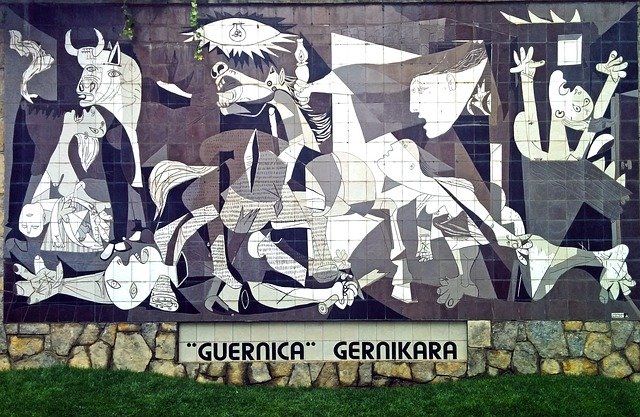 Pablo Picasso makes the number one spot in our list of most famous Spanish people.
Who hasn't heard of Picasso?!
This Spanish painter is one of the most influential artists ever and pioneered the avant-garde Cubism movement.
Picasso was born in Málaga in 1881 and died in France where he spent most of his life in 1973.
He is best known for his paintings but was also a sculptor, poet, playwright, print-maker, and ceramicist.
Famous Picassos include Guernica and Girl before a mirror.
Do you want to better understand these famous Spanish people?

You can start by learning their language with our free online Spanish course for beginners.
Enjoy!