One of the most widely used public diplomacy programs available to interested language assistants is the North American Language and Culture Assistants Program (NALCAP).
This program was built as a means to promote educational outreach and collaborative programs between Spain and some of North America (the United States and Canada).
This cultural exchange program is widely available to those particularly interested in advancing language skills for others.
Interested in joining this program that facilitates language assistance in Spain?
We'll go over everything you need to know about the NALCAP, including where to apply, when to do so, and more!
NALCAP for Spain
The basic premise of this program is simple: it brings English speakers from the United States and Canada into classrooms across Spain.
For Canadian applicants, native-like French speakers have the option to apply as well.
Ultimately, the program aims to foster cultural awareness and advance the language skills of students in the classroom.
The program allows college students from the U.S. and Canada to teach English or French in Spain.
All while being able to experience life in a new country!
A participant of the program is typically referred to as an auxiliar de conversación.
Which roughly translates to conversation assistant.
Your overall role as a program member is to be there for Spanish students as a linguistic role model for English or French languages.
As a program member, you work up to 16 hours per week during the school year, receiving a weekly stipend for your work.
With the time left over after teaching, you'll undeniably have plenty of opportunities to explore the area around you.
In addition, many people are able to pick up extra work with their free time to facilitate expenses such as travel or food.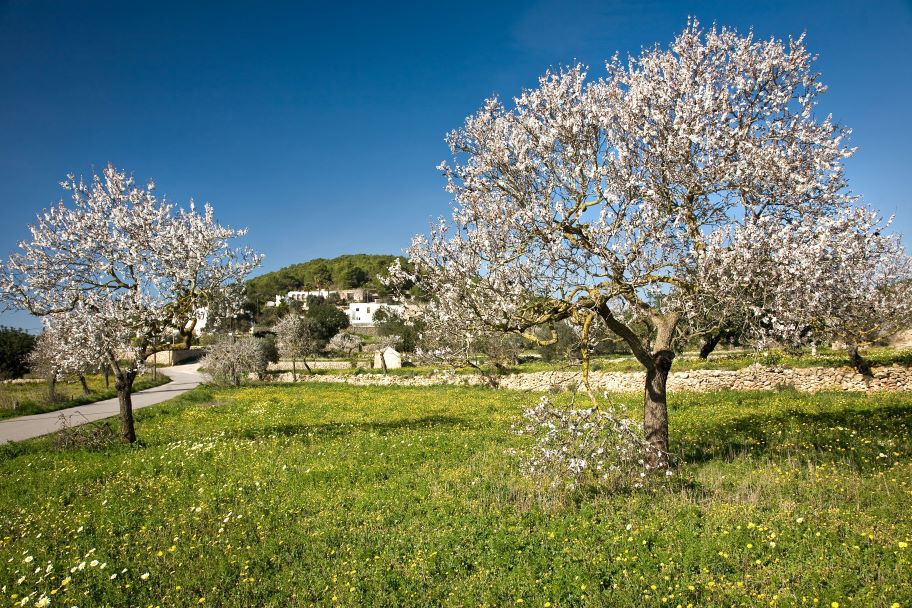 NALCAP – Eligibility
In order to be a program participant, you must be able to meet a few specific requirements.
Applicants can qualify to be a part of the program if the following requirements are met:
Must hold a valid passport as a U.S. citizen
For Canadian citizens, you must hold a valid Canadian passport
Pass the various visa requirements such as a background check
You must be at least 18 years of age
You must be able to speak English as a native language
For additional information on visa requirements when living and working in Spain, check out some of Go! Go! España's visa guides.
Do you fit the eligibility requirements above?
In that case, let's take a look at what you can do to get started on the path to teach English in a public school in Spain!
NALCAP – Application Steps
The application steps to apply for the NALCAP are fairly detailed.
However, this section will provide you with a basic rundown of what the process will look like altogether.
To begin, you'll want to have the following documents ready to submit during your application cycle.
Documents Needed
A valid passport copy
Copy of your university diploma or transcript
Letter of recommendation
Signed statement of purpose
For Canadian citizens applying for a French position, keep in mind that your statement of purpose needs to be completed in French.
Getting Started
When you're ready to get started, applications get submitted electronically through a specific portal known as PROFEX.
The Ministry of Education of Spain runs this portal.
Additional information for this portal can be found here.
Be sure to have your documents ready from the bulleted list above before the application window opens.
The 2023 application cycle runs through February 9th to April 4th.
For more detailed instructions, you can refer to these Application Guidelines from the official NALCAP website.
For Canadian applicants, you can reference the Application Guidelines here.
Placements
During your application, you'll fill out your preferred placements on where you'd like to work as a language assistant.
This means that you're able to request which of the different Spanish regions you'd like to work in.
While specific placements aren't guaranteed, there are endless opportunities to teach and give back in all of the different communities in Spain!
After Submission
After you've gathered your documentation and created your account on the PROFEX portal, you're ready to submit!
What happens after you've entered the necessary information?
Double check that your application status reads: INSCRITA (registered).
Your application gets reviewed, and you will be assigned a position upon acceptance.
From there, you'll receive your regional placement via email.
Upon receipt of that email, you have a three-day window upon which to accept the offered position.
Acceptance must be completed on the PROFEX portal.
If you so choose to decline, simply don't reply to the email.
You'll automatically be removed from the system after three days of no response.
If you do choose to accept, congratulations! Your status should now read: PLAZA ACEPTADA.
Or simply, accepted placement.
Don't Forget…
After acceptance, you'll want to ensure you have the appropriate documentation needed to live abroad in Spain!
Lastly, you can begin gathering the necessary application documents for a Spanish visa and your residency card (TIE).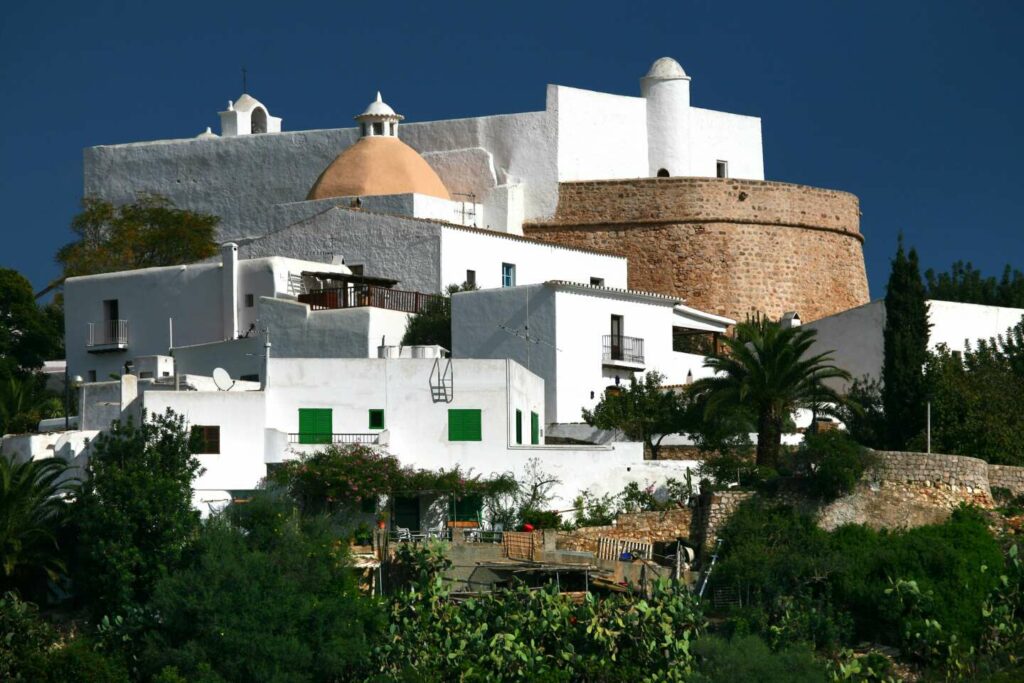 NALCAP in Spain – What to Expect
Serving as a linguistic role model in a classroom setting will look different for each instructor.
Each auxiliar gets assigned a mentor while working under the program.
This mentor will create your schedule for work and teaching.
This will be who you assist in the classroom!
Examples of what your time during class might look like include:
Listening activities
Speaking activities
Games
Icebreakers
Films
Presentations
Depending on your mentor, the experience will vary.
Some auxiliars will be asked to speak about things like specific traditions where you come from.
NALCAP – Timelines
Above all, the NALCAP aims to bring the United States and Spain closer together through encouraging a broader knowledge of language and culture.
To be a part of this, it's important to remember the timelines for program application and acceptance.
It's helpful to break the process down into seasons: fall, winter, spring, and summer.
Fall
In the fall, you'll want to:
Ensure passport is up to date
Request transcripts or diploma copy
Request your letter of recommendation
Create your account on PROFEX
Additionally, this is also a good time to start researching which region you'd prefer to be placed in.
Winter
From January onward, you'll start to submit your application:
Application window is February 9th to April 4th
Gather your passport copy and the documentation copies as shown above

Transcripts, statement of purpose, and letter of recommendation

Submit!
Spring and Summer
In the spring (April) is when placement notices begin to go out.
Another key point to remember is that you must accept your placement. Specifically within three days of receiving your placement email.
After that, you'll receive your official letter of acceptance to the program!
In June you'll want to begin preparing your visa application before your arrival in Spain.
From there, you'll be living in Spain in no time.
NALCAP in Spain – Fast Facts
Over 30 different countries take part in the program!
You do receive paid vacations for holidays like Christmas and Easter.
You can renew your placement each year for up to five years.
The program length lasts for eight months (one school year).
Remember that you will need to find your own accommodation when working as a program member.
In addition, program members should have a basic proficiency level of the Spanish language to take part.
However, keep in mind that you will only be teaching in English or French while in the classroom!
Finally, recall the application step where you're able to select a preferred region?
There are 17 different regions in Spain in which you can be placed! I.e.:
Galicia
Cantabria
Navarra
Extremadura
La Rioja
These Comunidades Autónomas all provide wonderful opportunities to explore while taking part in the program.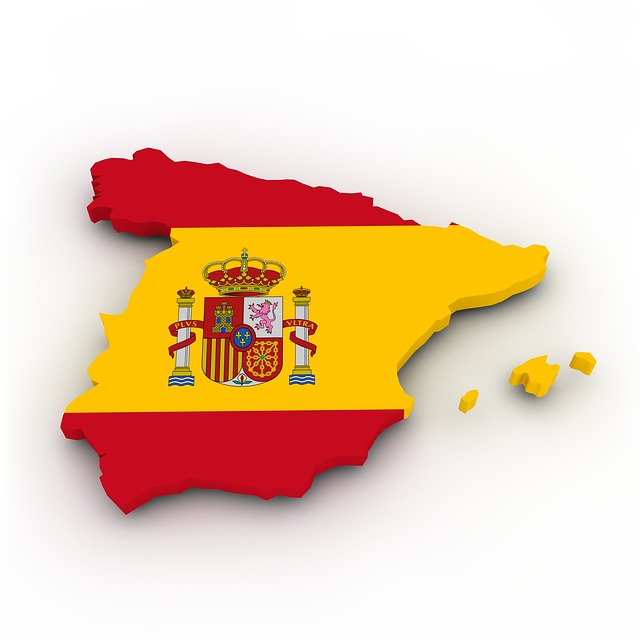 NALCAP – Building Ties
So, are you ready to be a part of the North American Language and Culture Assistants Program in Spain?
If traveling to teach English in a school in Spain sounds like the right fit for you, don't hesitate to start the process today!
Don't forget to familiarize yourself with any of the guidelines provided above.
In addition, our team at Go! Go! España would be thrilled to answer questions you might have.
As a cultural ambassador under the program, you will get the chance to teach English or French in one of the most exciting countries in the world.
Placements are offered in all areas of Spain, allowing you to immerse yourself in the culture all while sharing your own.
Being a part of NALCAP is surely an experience of a lifetime and one that's not to be missed.