Students who are from countries outside of the EU will need to get a Spanish residence card or TIE.
TIE stands for tarjeta de extranjero, which translates to a "foreigner's card."
The TIE is different from the NIE, but they're closely related. The NIE, or Número de Identidad de Extranjeros, is your personal identification number in Spain.
The TIE is an official residence card, which will have your NIE number printed on it!
It is the size of a typical credit card and contains all of your essential personal information, such as fingerprint, date of birth, duration of residency and status, along with a photo.
Everyone from outside of the EU, including children, staying in Spain for longer than six months, is now required to hold a TIE card.
What about the previous Spanish residence card / TIE?
The TIE card replaced the previous A4 green residency certificate issued to non-EU nationals in mid 2020. It is a much more comfortable size and more convenient to maintain as it is plastic.
For someone who already holds a green paper residency certificate, the process of applying for a new TIE card is quick and easy.
You will need to arrange an appointment at your local Extranjería/Oficina de Extranjeros (immigration office) or police station where you will complete two forms and pay a small fee.
You can also arrange your appointment electronically via the Spanish administration's online portal.
You will be required to show your passport and your existing green residency certificate.
You will also need to provide three recent photographs. The photographs should be color, not black and white, with a white background. You should be facing the camera directly, with full face in view.
Photos for official Spanish documentation should be Carnet/DNI size which is Width: 26mm, Height: 32mm. The distance from the top of the photo to the top of the hair should be 2mm.
It is very important to provide the correct size and style of photo so as not to risk having your TIE card application rejected.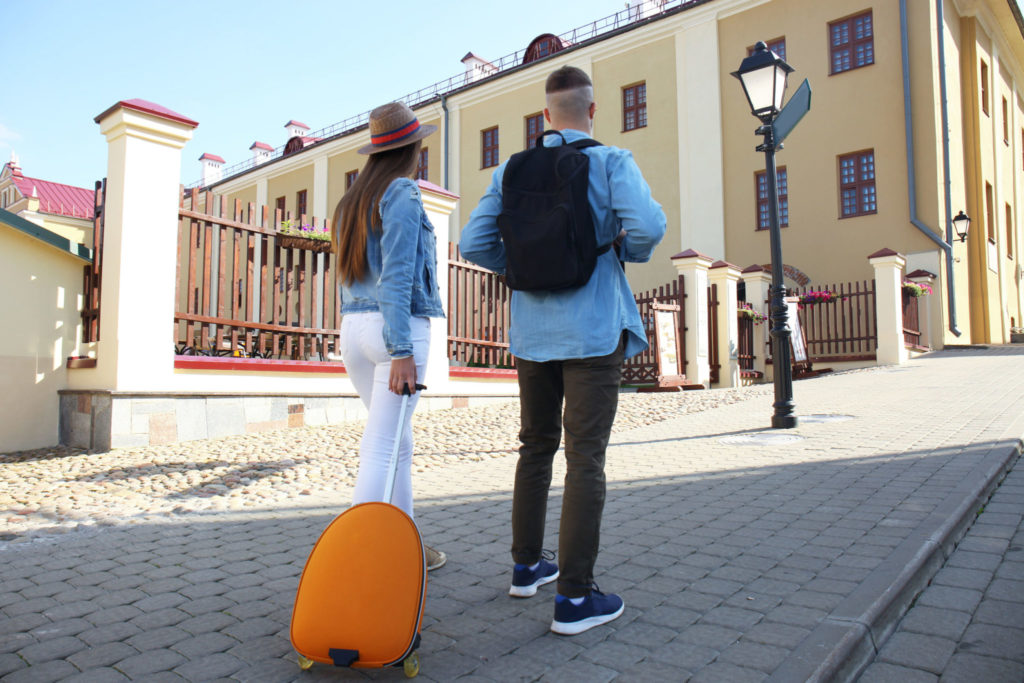 Not every student who attends a language academy in Spain will need to get a TIE.
You can apply for a Spanish NIE from your country of residence, by submitting an application at the Spanish Consulate.
Keep reading to how to get the TIE and who needs it. Don't need a TIE? Learn how to get your NIE here.
Who Needs to Get a TIE in Spain?
All non-EU students who wish to study for more than 180 days in Spain need to apply for the TIE.
It is an identity card to prove the legal status of foreigners to reside in Spain for periods longer than 6 months.
People who are not required to apply for a TIE card for Spain are citizens of the European Union, European Economic Area and Switzerland.
The Spanish residence card/TIE will act as your visa while you're in Spain!
If you have a Spanish student visa, you need to apply to get your Spanish residence card, or TIE, within 30 days of your arrival.
However, you often must wait more than 30 days to get an appointment at your local Extranjería (foreigner's office) or police station.
As long as you schedule yourself an appointment here before the end of your first 30 days in Spain, you're set.
When setting up your appointment to get your Spanish residence card: TIE, select "Expedición de tarjeta de identidad extranjero (huella)."
You can arrange your appointment by visiting your local Oficina de Extranjeros or police station or you can do this electronically via the Spanish administration's online portal.
If you need help organizing your appointment for your TIE card electronically, please get in touch and we will guide you through the process.
What You Need to Get a Spanish Residence Card: TIE
Now that you've made your appointment to get the Spanish residence card/TIE, it's time to prepare your documents! Here are the documents you'll need to get your TIE in Spain:
Proof of appointment: Some cities have security guards outside the foreigner's office to double-check that you have an appointment. Print out a quick sheet that confirms the date, time and location of your Spanish residence card appointment to show upon entry.
The TIE application form, the EX-17: Print and fill out this form with your personal details. There are versions in English available online but make sure you take a Spanish version to your appointment.
Acceptance Letter of a Spanish language school, university or school: Take your original acceptance letter (also called Certificate of Admissions or proof of enrollment). The Acceptance Letter shows your registration, type of course, study dates and it's a proof that you've paid your study fees.
Proof of payment (Modelo 790-012): These forms will show you've paid for your Spanish residence card/TIE. Print them out, take them to any bank, pay in cash and they will hand you back the receipts you need to take to your appointment.
Certificado de Empadronamiento or certificate of residency: To get your Spanish residence card/TIE, you first need to register your residence at your local city hall.
Two recent passport–sized photos with a white background
Student visa and one photocopy
Private health insurance (original and copy)
Passport and two photocopies of your photo page: Some Spanish foreigner offices also ask for proof of your arrival date in Spain. Make a photocopy of the Spanish or EU stamp of arrival from your passport or show a used plane ticket.
You can now also submit your TIE application electronically, to do this you access the Spanish administration's online portal.
If you need help organizing your TIE card electronically, please get in touch and we will guide you through the process.
What will happen at my appointment to get the Spanish residence card TIE?
On arrival at La Oficina de Extranjeros you will be greeted by a security guard who will show you where you should wait.
When your appointment time arrives you will be instructed to pass a security check and then enter the appointment code you received by email.
After this, you will receive a ticket allocating you a desk number where someone will attend you. You should then wait once again until you are called forward.
At your allocated desk the clerk will ask for the required documentation, take your fingerprints (left and right index fingers), and check your photograph.
You will also be asked for the necessary administration fee to process your TIE application of around 12 euros.
Assuming all is in order, you will be assigned another appointment date to collect your TIE card around six weeks later.
After your paperwork is checked and your fingerprints are taken, that's it!
The Extranjería official should then tell you when and where you can pick up your Spanish residence card, or TIE. You're all set and registered!
Hopefully, this will never happen, but in the awkward case that you lose your card, it is stolen, or it becomes damaged, you should quickly apply for another one.
You will need to follow a very similar procedure to the one you followed to get your TIE card in the first instance, but you only have one month to do this from the day your card is damaged, stolen, or lost.
Your details will still be on file, so the procedure will be simpler, and your next card will be valid until the same date as your first card.