Spain is consistently in the top ten of most popular countries in the world to study abroad.
Spanish schools and universities are internationally renowned for their high academic standards whilst at the same time being affordable.
If you are planning to come to Spain to study you may need to apply for a Student Visa for Spain. Here's how.
First of all, you may not need a Student Visa for Spain.
Not everyone is required to obtain a Spain Student Visa. If you are a member of an EU/EEA country, you do not need to worry about applying for a visa.
Also, non-EU/EEA nationals who are not planning to stay in Spain longer than 90 days do not need a visa.
If you live in a non-European country and will be coming to Spain to study for longer than 90 days, you will be required to obtain a Student Visa for Spain.
Where to apply for a Student Visa for Spain
You can apply for a Spanish Student Visa inside or outside of Spain.
If you want to apply for the Student Visa in Spain please you can check the procedure here.
If you are residing outside of Spain, you should apply via the Spanish Consulate or Embassy of your home country.
Some Consulates and Embassies require you to arrange an appointment with a visa administrator.
Others simply take and process all the documents you provide. Here is a list of Consulates and Embassies around the world.
There are two different types of Spain Student Visa depending on your course length.
Short-term Student Visa for Spain
This visa is for students who wish to stay in Spain between three and six months and study short courses.
It is important to be aware that these visas cannot be extended, so if you are planning to stay longer than six months you will need a long-term Spanish Student Visa.
Long-term Student Visa for Spain
This visa is for students who want to study in Spain on courses that last longer than six months.
Applications for long-term Spain Student Visas are more complex than short-term ones and students on this type of visa arrangement will be required to also obtain a Spanish Residence Card once in Spain.
A TIE Residence Card is required for students from outside of the EU/EEA and a NIE Residence Card is required for students from within the EU/EEA.
To obtain a TIE or NIE you will need to visit your local Spanish Police Department (Policia Nacional).
We are here to help you live and study in Spain!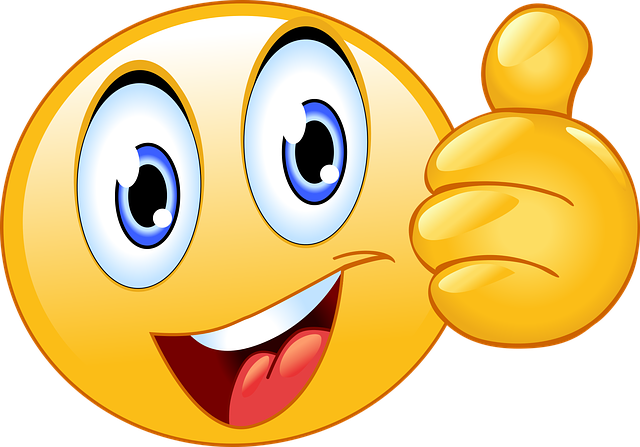 Spain is working hard to simplify the visa application procedure year on year. It is now much quicker and easier to apply for a SpnishStudent Visa than in the past.
However, if you find the process confusing or daunting in any way, please don't hesitate to get in touch with us here at Go! Go! España and it will be our pleasure to guide you through.
We have years of experience helping bring students to Spain from all over the world and partner with Spanish lawyers who can provide you with professional legal support and can complete your application for your Student Visa for Spain.
Get organized
The main thing to remember when applying for a Student Visa for Spain is to get the ball rolling as soon as you can.
Although the application process is getting easier and easier, you will still need to gather the required documentation and allow sufficient time for the authorities to approve your visa.
We recommend submitting your application around three months before you are due to travel to Spain.
Student Visa for Spain: Requirements
You will need to wait until your place on your course has been formally accepted by an officially recognized Spanish school or university before applying for your visa.
If you are planning to come to Spain to study Spanish, you might want to take a look at our recommended language schools and our recommended universities if you are planning on coming to study a degree.
Only authorized Spanish schools and universities can provide the required documentation for a Student Visa for Spain.
Therefore, if you require a visa, be careful that you only apply to recognized institutions.
Here below you can find the list of requirements:
Acceptance Letter from the school/university.
Proof that you have sufficient funds to sustain yourself during your time in Spain.
Bank statements will be requested and they will need to show that you can meet the monthly IPREM (Indicador Público de Renta de Efectos Múltiples). IPREM is a rate set annually in the Spanish budget and is currently around 560€ per month.
If you are traveling with a child or spouse, you will also need to have funds to meet an additional 75% of IPREM for the first person and 50% of IPREM for anyone else.
Health insurance prior to making your visa application with a public or private authorized Spanish provider.
Your policy must cover all accident and illness expenses and repatriation to the same standard as the Spanish public health system for the complete duration of your stay in Spain.
Medical certificate showing that you are not suffering from any serious contagious diseases.
Criminal records dating back five years are checked if you are over 18 and applying for a long stay Spain Student Visa.
Other requirements include presenting notarized authorization from a parent or guardian if you are considered a minor, holding a passport that is valid for the entire length of your proposed stay, presenting two up-to-date passport photos, and paying a nominal application fee.
Check here the list of requirements with all the details.
Student Visa for Spain: Length of stay and condition
With a Student Visa for Spain you are permitted to stay in Spain on a student exchange program, working as an unpaid intern, or studying or training in a school or university for a period longer than three months.
A Spanish Student Visa allows you to bring your spouse and children with you, permits you to work part-time (up to 20 hours per week) during your course, and also permits travel in any of the Schengen Countries (The Schengen Agreement applies to 26 countries, including Spain, which operate a single visa policy).
Student Visa for Spain: Renewal
If required your long-term Student Visa for Spain can be renewed.
For example, if you wish to continue studying or if you need to repeat a course you can request that your visa is extended annually. You will need to prove that the conditions of your stay are the same as they were when your original visa was authorized.
As mentioned earlier, the possibility of an extension only applies to long-term visas and not to short-term visas.
If you come to Spain with permission to stay for up to only 90 days, you will have to return home to apply again for a new visa.
Don't forget, Go! Go! España is here to help. There is no reason why you should feel any kind of apprehension about your Spanish Student Visa.
We have helped numerous other students just like you to successfully and painlessly obtain their visas and enjoy a wonderful time studying in Spain.
Spain offers a low cost of living and a rich and vibrant culture. It is a wonderful place to live, study, seek adventure, make new friends and widen your professional network.