One of the most valuable ways to immerse yourself in a new culture while studying abroad is to take part in a homestay!
A homestay in Spain provides opportunities to truly engage with the Spanish language and experience living with a Spanish family.
While there are pros and cons to every living situation, finding a homestay in Spain might just be the perfect fit for your time abroad.
If you've been debating which accommodation route to take, let's take a look at what a homestay in Spain can offer you!
What is a Homestay in Spain?
If you're unfamiliar with what a homestay is, let's go over a quick breakdown.
Home stays offer a valuable look into everyday life in a brand-new city.
Homestay programs consist of an arrangement in which international students live with a local host or local host family during their time at university.
These families can be made up of families with other children, young couples, retired parents, and more.
Any family "type" can host students.
In addition, families get verified by their respective university programs to confirm safety.
Certain homestay programs offer a room-rental type of arrangement while others still are fully immersive.
The full immersion type of a homestay means you will live with a host family in their home, where you'll have your own room, but you'll also join the family for things like their daily activities and meals when not in class.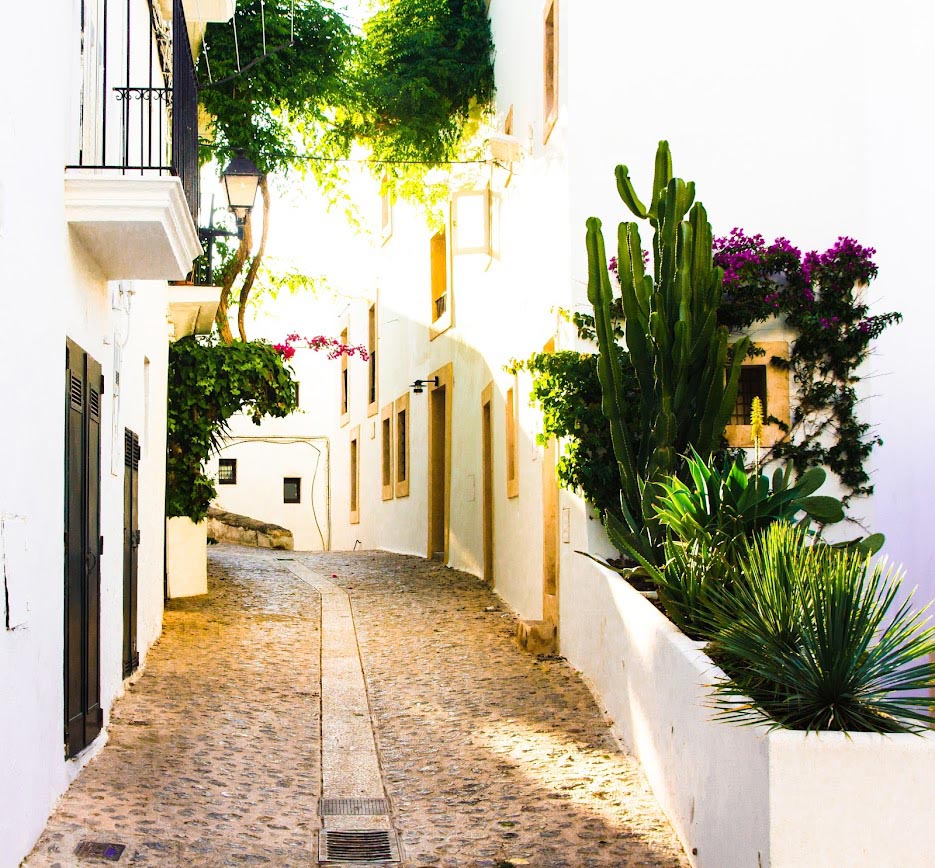 How to Find a Homestay in Spain
So, you've already decided you'll be studying abroad, and you think you've narrowed it down to the top choices where you'll be conducting your studies.
What next?
How do you actually find a homestay?
Many universities offer help with accommodation or housing exchanges for international students.
For example, the University of Madrid offers help with their exchange program for incoming students.
In addition, the University of Barcelona offers a home share program to help students who want to live close to the university.
The specific steps you take will depend on a few factors such as which city you'll be studying in or what your budget might be.
Steps for Finding a Homestay in Spain
Let's take a look at what steps you'll want to take to find a homestay in Spain.
We'll explore two routes you can take: working directly with your university or working with a placement agency.
University Route
The first step you'll want to take is to contact your university's study abroad center or study abroad coordinator.
Many universities will have a page on their website to direct you specifically to their online study abroad information.
When working directly with your university, you will fill out a questionnaire with pertinent information to your time abroad.
Simply type in some keywords such as 'homestay in Spain accommodation' or 'study abroad accommodation' to be directed to the appropriate online webpage of your university.
From there, you will likely be directed to an application in which certain information will be gathered to get the homestay process started.
Application Process
University homestay applications processes will differ slightly, but many universities will ask for the following application information:
Name
Major
Date of birth
Date you plan to go abroad
Language proficiency
Student ID
For example, Boston University has a Madrid program that has a study abroad page specifically with a homestay questionnaire ready to be filled out on their study abroad website.
Along with common bullet points above, you'll want to be ready to input information such as dietary restrictions, any religious requirements, and information you believe your future host family should know about you prior to arrival.
Once your application has been submitted with the requested information, you'll simply kick back and wait to be placed with a family to host you!
Your university program will contact you with the details of the family you'll be staying with once you've been placed such as your homestay location, description of family members, the house, and the neighborhood you'll be staying in.
In short, remember the steps as follows:
Visit your university website
Search for the study abroad or accommodation page
Fill out an application with pertinent info
Kick back, relax
Get placed at a homestay!
By following the steps above, you'll be meeting your host family in no time.
Spain's Homestay Placement Agency
Utilizing a placement agency will look fairly similar in terms of the information you'll need to provide.
Regardless of whether you're a student, or whether you're simply wanting to experience a full Spanish immersion, a placement agency will work with you to find the right homestay.
The steps are fairly straightforward when it comes to finding a homestay.
One straightforward way is to type a common search into Google such as 'homestay in Spain' or 'how to find a homestay.'
Alternately, you can contact sites like Go! Go! España directly which help gather the information needed to find appropriate accommodation.
That's it! Other websites offer a similar application process but will generally assist you with the booking process.
The beauty of Go! Go! España is the time and stress you'll save by not having to hunt through multiple websites to confirm safety and reputability.
You simply visit our website accommodation page, fill out the application, and we'll help you do the rest.
Benefits to Choosing a Homestay in Spain
There are many benefits to choosing a homestay while studying abroad, namely the following:
Safety
Affordable Accommodation
Language learning
Cultural immersion
While the benefits to choosing a homestay will vary from person to person, let's dive into these benefits a little bit more.
Safety
Safety should always be kept top of mind when traveling somewhere new for the first time.
This holds true for where you stay while at university as well.
Homestay programs offer students a home away from home experience.
Your homestay hosts will happily make sure you are able to find your way around as you acclimate to a new city.
Your hosts will be there to provide the kind of support you need when moving far away from the comforts of home.
Hosts can make sure you get to classes safely, and they'll be there to provide a home to come back to when exploring.
Living somewhere brand new can be a lot to take in.
A homestay is a great way for students to have a stable presence to come back to at the end of the day.
Remember that Spain is a very safe country!
Affordable Accommodation
While having a comfortable safety-net of a new family to stay with, a homestay also offers financial protection.
Meaning, home stays are an affordable option for students studying abroad.
While a homestay does offer food, family, and fun, generally, your stay with an overseas family includes utilities and food in addition to your lodging.
No need to go out and set up gas or electric and do a full grocery shop on your own.
Your host family will generally include these everyday necessities as part of your accommodation pricing.
Language Learning
Perhaps one of the biggest draws to choosing a homestay in Spain is the language learning platform it provides.
Yes, it can be daunting to test out your new language skills no matter your fluency level.
By staying with a host family in Spain, you will become fully immersed in the language.
When you stay with a family that speaks the native language, your brain will be "forced" to practice the language.
Any homestay family will be more than happy to help you practice, and improve upon, your language skills.
Building conversational skills is much easier when presented with daily opportunities to speak with others using the native language.
Full immersion in a daily setting will get you speaking fluently in a much faster time frame.
Learning a language can be difficult, but a homestay in Spain will make the process that much more enjoyable!
Cultural Immersion
Transitioning into life abroad can be a lot.
You'll likely be missing your family and friends and everything in your everyday that you've become accustomed to.
Not to mention, you're learning an entirely new language. It's no secret that life abroad can be tough.
However, you're studying abroad in a new country with new customs and traditions. It's an exciting time!
A homestay will help you fully integrate into the culture of those around you.
Spending time with your host family and enjoying activities outside the home together will provide opportunities for you to experience local foods and events that you might not otherwise be aware of.
Not to mention, your host family will be able to help you maneuver around any new customs and traditions with ease.
They will be there for questions you will inevitably have and help recommend new experiences to try.
A homestay is the best place to fully immerse yourself in the culture you'll be a part of during your time abroad.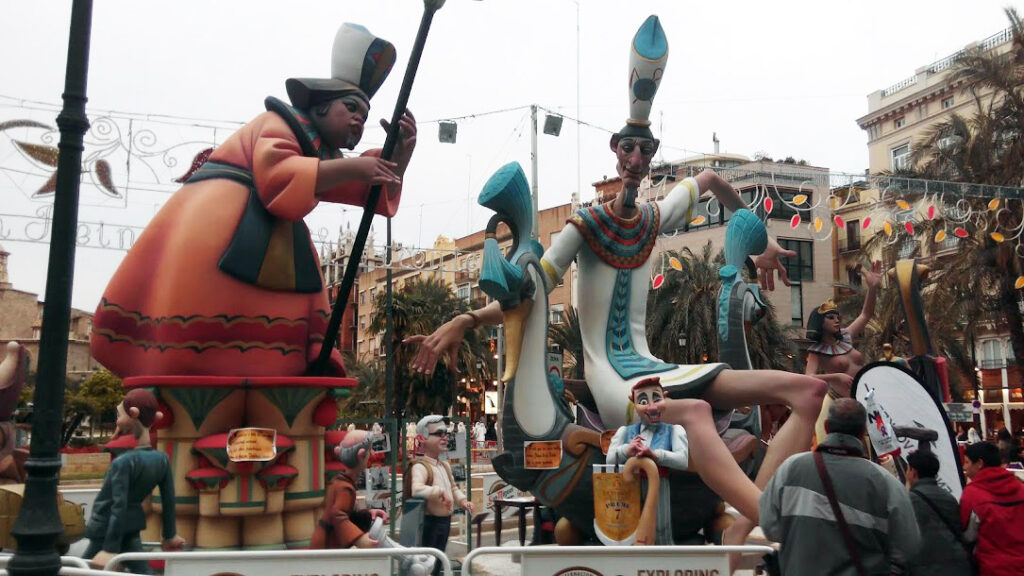 Where in the World Are the Most Unique Homestays in Spain?
Once you've decided that a homestay in Spain really is the best fit for you, where in Spain will you be headed?
Spain is filled with many wonderful cities for prospective students. We'll take a look at three of the top city choices for a homestay in Spain!
Homestay Madrid
Madrid is a city recognized for its accessibility and high-ranking universities.
So, what are some of the best reasons to choose a homestay in Madrid?
Madrid is a highly popular study abroad destination for a reason.
Madrid has an excellent metro system, beautiful parks, and a wide selection of incredible foods at any hour of the day.
Choosing a homestay in Madrid means you'll have access to beautiful historic landmarks and a transportation system that makes it easy to get around.
While slightly more expensive than other cities, your host family will be able to show you hidden gems like Casa de Campo or Mercado de San Fernando that are less expensive than the more touristy destinations but are equally worth the time.
Homestay Barcelona
Barcelona is renowned worldwide for its gorgeous art scene and wide blend of cultures.
Catalan is the main language used in this city. Catalan is different from the more widely used Castilian language.
Having a host family to help you grasp the language can be beneficial when traveling around the different areas of Spain.
Barcelona is slightly less expensive than other major study abroad cities, but a homestay in Barcelona will help you save funds as renting an apartment in Barcelona will run over €1,000 per month.
Saving money on rent in the city center will help you use your money to explore the many different attractions that Barcelona is famous for.
I.e.: Exploring the interior of Basílica de la Sagrada Família or have lunch somewhere within La Rambla. Barcelona's beautiful tree-shaded avenue that divides Old Town Barcelona in two.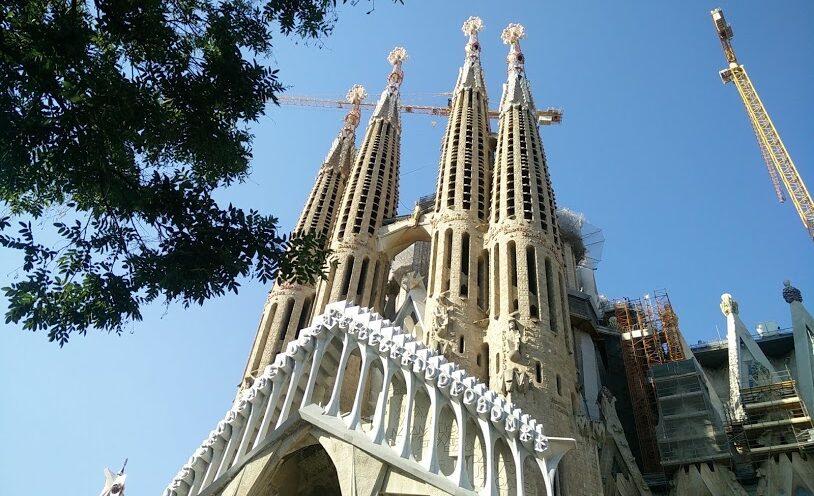 Homestay Valencia
A homestay in Valencia is a great option for those hoping to explore this vibrant city with beautiful beaches, unusual museums, and exciting festivals.
The beaches of Valencia are just one of many reasons people are drawn to this beautiful city.
Valencia also offers plenty of opportunities to experience a whole host of delicious food and drinks.
Most notably, Spain's most popular food dish: paella.
This popular food stems from Valencia and was originally known as Arroz a La Valencia.
Traditionally, paella was not made with seafood.
Yet, you can find paella today made with seafood fresh from Valencia's leading Mediterranean port.
Homestay in Spain – Unique Homestays
If Madrid, Barcelona, or Valencia aren't quite catching your eye for your homestay destination, there are plenty of additional unique homestays to choose from.
Cities like Malaga and Granada also offer unique entertainment and learning opportunities for students.
Another affordable option for a homestay in Spain is in the city of Salamanca which has accommodation options of just €729 per month!
Salamanca is a quick 2.5 hour train ride from Madrid. It offers students an excellent place to study the architecture and museums of this Renaissance city.
Salamanca is home to one of the oldest universities in Europe: Salamanca University.
The university was founded in 1218! It houses many important areas of study for students of law, science, and medicine to name a few.
Things to Remember About Your Homestay in Spain
You're likely excited about experiencing the gorgeous streets of Spain with the historic architecture and cobbled streets. You might even be ready to dive into your studies!
However, there are some important things to remember when taking part in a homestay in Spain.
Homestay in Spain: Location
An important thing to remember is that your host family might not live directly in the city center of the city you will be studying in.
To that end, it's helpful to remember that many Spanish families also live in suburban neighborhoods.
However, because of Spain's excellent public transportation, proximity to the city center shouldn't be an issue.
Your host family will be able to show you around your neighborhood as well as any surrounding areas with no issue.
Homestay in Spain: Lifestyle
Co-habitation with anyone ultimately comes with its own set of challenges.
No matter how well suited to the host family you may be, you are still a guest in their home.
It's important to remember that you are there as part of a family with their own traditions and ways of living.
Be sure to keep shared spaces clean and take advantage of any time you do spend with the family! This will be the most helpful when it comes to learning the language.
You might not agree with everything the family does but remember that your host family is opening their home to you.
They are there to help you learn their culture and customs.
Be gracious and try to learn new ways of living with an open and accepting viewpoint.
Homestay in Spain – How to Find Help?
From historic Renaissance cities to sunny Mediterranean beaches, Spain truly has it all.
Your host family in Spain can help you explore all of this and more!
If the logistics seem to be a little overwhelming, finding out how to set up your homestay in Spain is what we're here for!
If you're ready to find your new host family in Spain, look no further.
We offer free support for finding accommodation in Spain.
Let us know how we can help you get started with a homestay accommodation by using our Go! Go! España contact form.
Living abroad is an exciting part of the university experience!
A homestay can help you avoid some of the major pitfalls that come with living somewhere new.
Don't let language barriers or living with a new family deter you from experiencing the rich Spanish culture.
If you're hoping to fully immerse yourself in the language and custom of a new country, a homestay in Spain can help you experience just that.