When you decide to come to study in Spain, and have chosen where to study, finished arranging your course, and organized the necessary travel paperwork, you will want to know how to find accommodation in Spain.
There are many great websites now listing rental accommodation all over Spain and we are going to recommend some of the best ones!
How to find accommodation in Spain
You will want to somewhere comfortable, reasonably priced, and well-located and you will want to use an accommodation service that looks after you and provides clear and fair guidance and support on how to find accommodation in Spain.
Traditional ways to find student accommodation were to contact estate agents or buy local newspapers.
Nowadays there are many online platforms focused solely on student accommodation in Spain with vast portfolios of appropriate properties and many other useful related services on offer.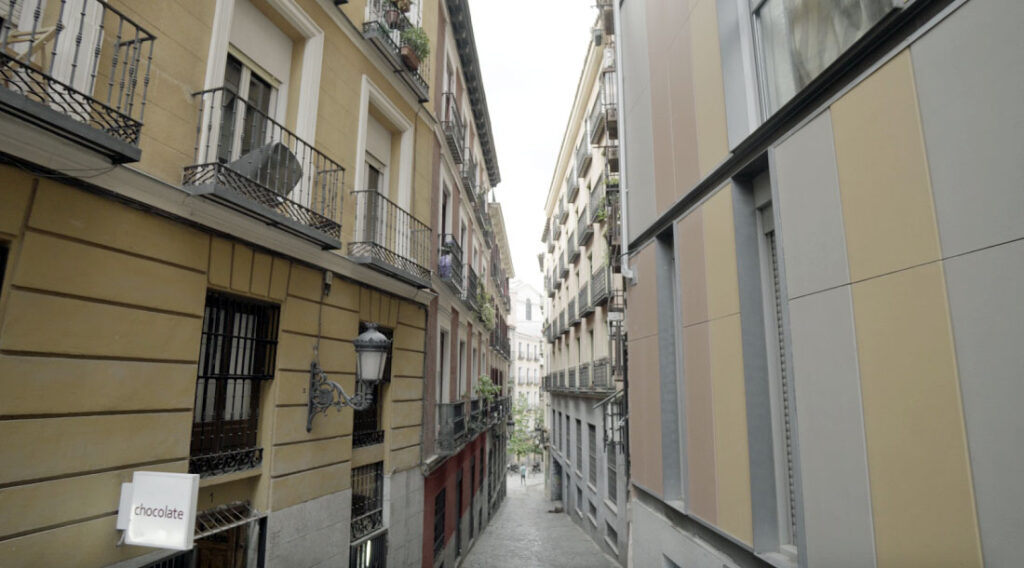 Best websites to find accommodation in Spain
Best accommodation in Spain for students
The first website we wish to highlight is Student.com.
Student.com has been running for over six years now and is dedicated to finding accommodation specifically for students.
It boasts more student accommodation listings than any other website in over 400 cities around the globe!
The Student.com multi-lingual booking team are on hand assisting with finding your accommodation 24-7 via live website chat, email, and phone.
There is also a ´Price Match Promise´ whereby Student.com agrees to match any lower rental price if found.
The types of properties listed on the Student.com website are ideal for students and are managed by trusted accommodation providers who specialize in student accommodation.
Shared flats are available, rooms, and private studios.
Using the filters on the website, you can quickly select your desired location, room type, budget, and any specific needs.
Once you have selected your perfect accommodation close to your place of study you will be contacted by a Student.com consultant who will prepare your tenancy contract.
After your tenancy contract has been signed and your deposit has been paid, your accommodation will be secured. This process is quick and easy.
All of the hard work, finding appropriate accommodation and drawing up a contract, is done by Student.com.
How to find accommodation in Spain? Piece of cake, you can do it here!
Best for finding all types of accommodation in Spain
PROMO CODE: UPGOGOES20
The second website we would like to recommend is Uniplaces.com.
If you decide to use this wonderful accommodation provider for your accommodation in Spain you should use our promo code, you will get a 20% discount on the booking service fee!
You only have to insert this code (UPGOGOES20) in the payment section, right before sending the booking request.
Uniplaces started up in 2013 and has focused on providing a simple, fast, and safe solution for every budget.
In the past students finding accommodation have been hindered by bureaucracy and paperwork and stringent, long-winded demands related to proof of income and local guarantors.
Uniplaces works hard to remove all of the hassles from your accommodation search.
Multilingual agents from the Uniplaces team will find your perfect accommodation in the perfect location.
And, if anything should go wrong (such as a landlord canceling at the last minute), Uniplaces will step back in to find a similar accommodation for the same start date.
Accommodation Certificates are provided to prove you have secured your accommodation. This may be required as supporting evidence for visa applications.
Reassurance, safety, and 24-7 support are guaranteed every step of the way by Uniplaces.
If, for any reason, your property is not up to scratch when you move in, you can contact Uniplaces (within 24 hours after moving in) and your payment will be frozen and help provided to solve the issue or find alternative accommodation.
Best for finding shared houses in Spain
Roomiapp.com focuses on shared accommodation, renting rooms, and finding roommates in the verified Roomi community.
Roomi is a great portal for economic and flexible accommodation, offering a fast way to find a trustworthy roommate.
You can rely on Roomi for security and safety via careful background checking of all prospective roommates and, as well as in Spain, Roomi finds rooms and roommates all around the world.
How to find accommodation in Spain with Roomi? The first step is to get verified via their quick and easy background checker.
Then start browsing the catalog of verified rooms and use the chat facility to ask any questions related to any rooms that catch your eye.
Whenever you have found your ideal room you send your booking request and get ready to move in.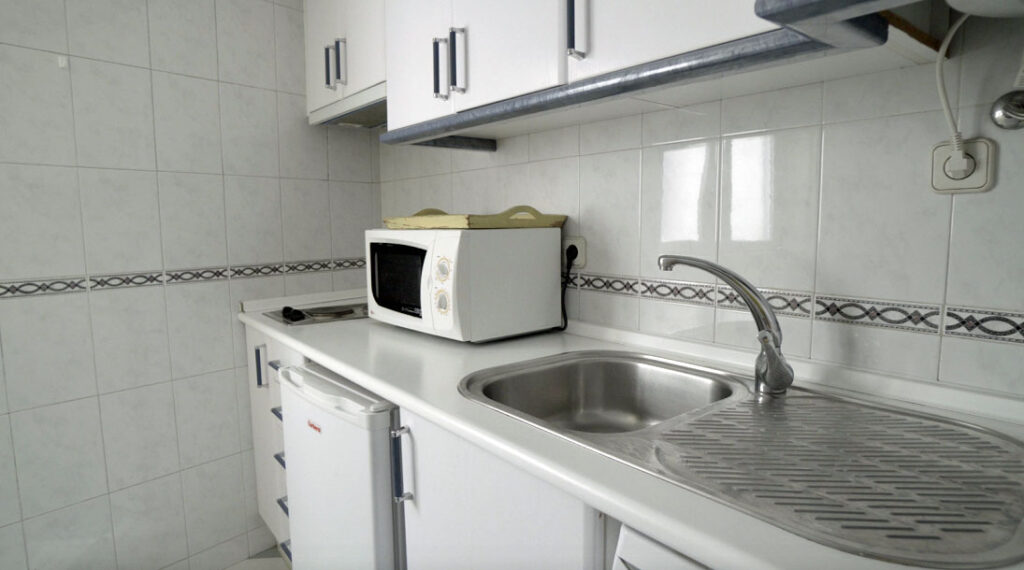 Best guarantee and cancellation policy
Another great way to find student accommodation in Spain is with HousingAnywhere.com.
HousingAnywhere is an award-winning accommodation rental platform that operates in over 30 countries and helps secure accommodation for millions of users each year.
The HousingAnywhere search facility enables you to pinpoint your ideal accommodation and you can set up alerts if there is nothing right away that fits your requirements.
Once you do find an appropriate room or apartment you can chat with the landlord and ask any questions to ensure it is exactly what you are after.
All landlords are verified and it is easy to see which advertisers have successfully rented out accommodation in the past via the portal.
When you come to pay your first deposit and start paying your regular rent, all payments will be protected by the anti-fraud measures and safeguarding measures offered by HousingAnywhere.
Wondering how to find accommodation in Spain?
Best for finding apartments and studios in Spain
StudyAbroadApartments.com is based in Barcelona, Spain.
It offers ongoing support during the length of your stay in Spain whilst you are studying and renting accommodation via their portal.
You can contact them anytime via phone or email with any questions related to your accommodation and one of their accommodation experts will guide you.
StudyAbroadApartments prides itself on its customer service.
Like the other portals in this list, it is an online solution to finding hassle-free student accommodation, but it sets itself apart by going the extra mile with customer service.
StudyAbroadApartments also has a Facebook group where users can join to find a roommate.
In addition to connecting with other prospective roommates, this Facebook group is also a great place to talk about travel plans, courses, your chosen city, and Spain in general with other students coming to Spain.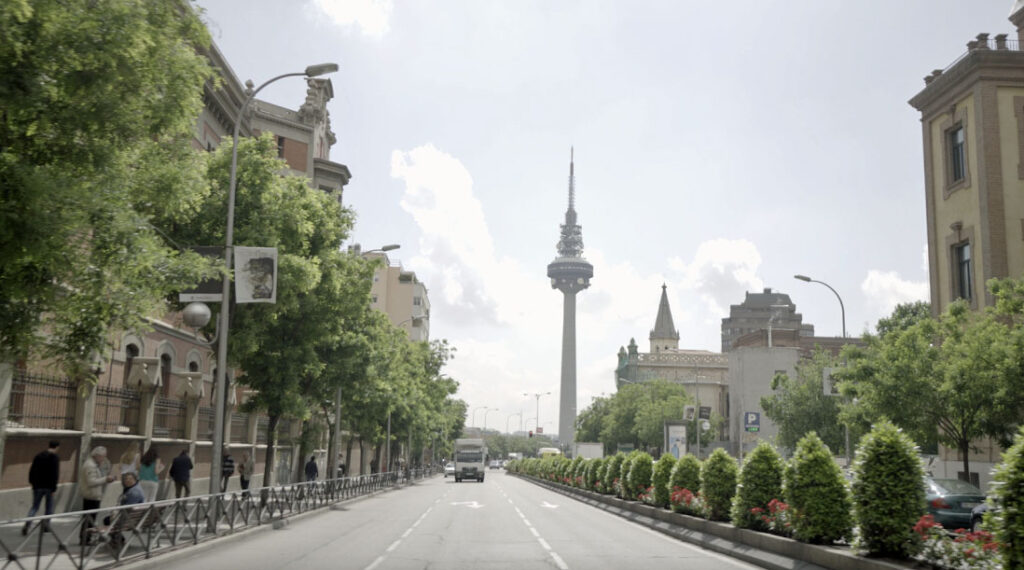 Best alternative to the biggest platforms to know how to find accommodation in Spain
Nestpick.com has the largest portfolio of mid-to-long term furnished rental apartments on the net.
It currently operates in over 3000 cities around the world with over 3 million listings.
All Nestpick listings are highly vetted before they make it to the website. You can rest assured when you browse the accommodation listings in Spain that each one will be reliable, up-to-date, safe, and secure.
Nestpick is based in Germany. The website can be used in various languages: English, French, German, Spanish, Italian, Portuguese, and Russian.
The portal is totally free to use and there is an app to download and use if you wish.
Best option for finding a homestay in Spain
Homestay.com is based in Dublin, Ireland, and was founded in 2013 by Tom Kennedy and Debbie Flynn.
HomeStay currently offers 63,000 rooms in over 176 countries focusing on value.
The accommodation you find on the HomeStay.com website will be of great quality and affordable at the same time.
HomeStay bookings will be in real homes with helpful hosts who will help you settle in and enjoy your stay.
Still don't know how to find accommodation in Spain?
Best alternative to the biggest platforms for student housing in Spain
AmberStudent.com is another fantastic student housing booking portal.
Bookings made through Amber are free and reservation and paperwork can be finalized within one day.
Amber agrees to price-match, no questions asked, on any lower prices you find for accommodation.
Support is provided 24-7 and you can relax that every listing on the Amber website has been verified by the team.
Higher number of verified properties in Spain with their own homecheckers
Spotahome simplifies the accommodation search process, being exclusively dedicated to medium and long-term stays.
Spotahome is a 100% online booking platform that offers the most complete catalog of flats, rooms, apartments, studios, and student residences.
This accommodation platform saves time and money for both tenants and homeowners by completely eliminating in-person visits to properties.
Worry about how to find accommodation in Spain if you don't speak English or Spanish?
The Spotahome team is multilingual, removing any communication barriers!