While the cost of living in Spain is relatively low, you might be wondering what the housing prices in Spain look like.
If you're on the hunt for a new home or villa, you've come to the right place.
In this handy guide, we'll explore the Spanish housing market today to help you find the right kind of accommodation to suit your needs!
Spain is an excellent place to buy or rent and Go! Go! España is here to help get you started with crucial accommodation information.
In this article, we'll be exploring what the Spain real estate market looks like today and what you can expect when it comes to buying houses in Spain.
We're here to help your home buying process every step of the way.
But first, let's take a quick look at an overview of the Spain property market.
Spain Housing Market – Quick Overview
Did you know that it is 123% cheaper, on average, to live in Spain than the US?
Basic necessities like groceries, utilities, and rent are generally the top factors that skew cost of living expenses in Spain's favor.
However, it's important to keep in mind that whether you're renting a place in the countryside or purchasing beachfront property, the cost of your living situation can still vary greatly.
While looking over the housing prices in Spain, you'll come across a few different housing options to fit your needs:
Apartments
Flats
Country homes
Chalets or villas
Town homes
Overall, the home ownership rate in Spain has jumped slightly to almost 76% as of 2021.
According to one report, the average cost of existing houses in Spain went up per square meter to just over €1,750.
In December of 2022, that price moved closer to €1,920 per square meter.
These numbers fluctuate widely depending on which area you're searching in.
For example, price per square meter in Valencia sits around €1,640 whereas the price per square meter in Castilla-La Mancha sinks as low €890.
Property Prices in Spain
If you input 'average house price Spain' into an online search, you'll get a wide variety of amounts to sort through as the average property price does fluctuate widely depending on which area of Spain you're in.
For example, the average property price in Madrid comes in at just below €1 million.
Whereas the average price in Galicia will run you €328,000.
However, the average price of a property for Spain on the whole? Just south of €600,000.
Wondering where the cheapest place to buy property in Spain is?
Some of the lowest property prices in Spain can be found in Extremadura, which is a region in Spain that borders Portugal.
A few of the most affordable places for buying houses in Spain include provinces like Toledo or Ciudad Real. Both located in Castile-La Mancha.
Prices here drop as low as €329 per square meter!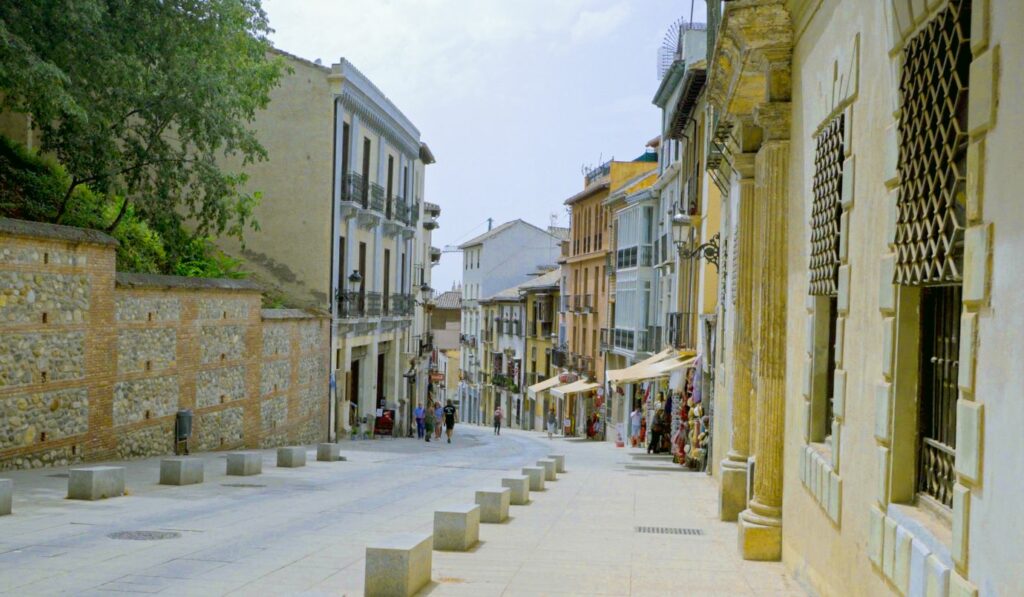 Housing Prices in Spain – Affordable Areas
If you're on the hunt for a property that isn't going to break the bank, you're likely looking to live outside of the big cities like Madrid or Barcelona.
Major metropolitan cities like these tend to have housing with high market value.
The cost of living is generally higher as well.
So, hunting for the cheapest property to buy in Spain?
You'll want to look inland!
Rural regions such as Castile-La Mancha or Castile and León typically provide cheaper housing for potential homeowners.
Inland areas aren't the only places that provide affordable housing.
Some coastal cities, like Alicante, still offer reasonably priced housing.
Places like Tenerife might be popular, but they still offer affordable villas for well below the national average.
While housing may be cheaper in rural areas, it's important to remember that additional costs will need to be factored in.
On top of the purchase price of a home, costs such as the fuel needed to drive into the nearest city or to the nearest airport should be added to your annual expense list.
Housing Prices in Spain – Higher Priced Areas
If your budget has some wiggle room, and you're able to pay higher prices, cities like Madrid will be high on your radar.
The average price per square meter for housing in Madrid is just over €3,100.
Topping the list even higher than Madrid is Barcelona with property costs hitting north of €4,000 per square meter.
Modern mixed with historic architecture abounds in cities like Barcelona, which is why properties in these big cities tend to come with a higher market value.
Furthermore, the overall cost of living is generally much higher than in the rural or inland areas of Spain.
However, you would be saving on costs like fuel as public transportation in major cities is highly convenient.
Housing Prices in Spain – In the Middle

A good middle ground between rural areas and city living are places like Alicante or Costa del Sol.
When thinking about the Mediterranean, one might assume having to pay hefty prices to live with such beautiful views.
However, certain areas of Costa del Sol provide plenty of apartment or flat options for well under the national average.
In fact, you can purchase Mediterranean beachfront property for just under €100,000.00!
If you start out your search by simply typing in something such as 'buy villa Spain,' Costa del Sol might just top the list.
The area of Costa del Sol provides excellent opportunities for beautiful villa properties at low prices.
Some of the popular areas to buy property on the Costa del Sol include picturesque mountain villages and friendly resort towns. I.e.:
Casares
Estepona
Rincón de la Victoria
Manilva
Other areas that generally offer affordable pricing include cities along the coast like Aguilas in southeast Spain.
Alternately, more inland locations like thriving Vera or peaceful Los Gallardos provide affordable housing options to hopeful homeowners as well.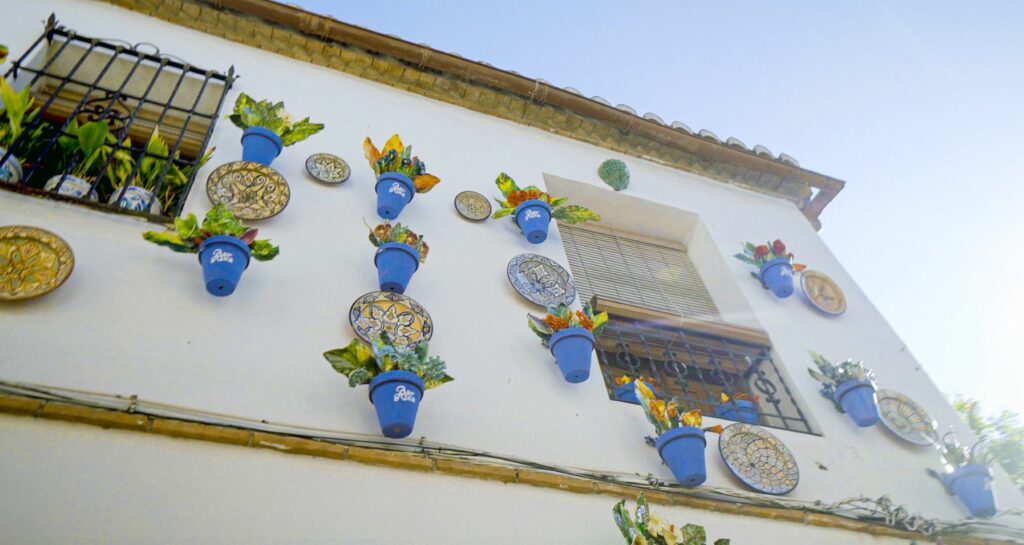 Financial Items to Keep in Mind
There are a few factors that contribute to housing transaction costs in Spain such as demand and location.
Other factors include matters such as the original property's purchase price and whether or not it's a brand-new build or a resale property.
If you're looking to purchase a villa or an apartment, there are specific financial checklist items you should factor into your budget.
As far as the home buying process goes, once you've landed on your dream home, a formal offer will be the first step to take.
If your offer is accepted, you will pay a deposit dependent on the value of the property itself.
From there, your extra costs, fees, and various taxes will need to be taken care of as well.
When buying residential property in Spain, the list of costs and fees includes financial items i.e.:
Property tax (Impuesto sobre Bienes Inmuebles)
Transfer taxes (ITP)
Stamp duty
VAT (value-added tax)
Notary fees
Land registry fees
Valuation tax (valor cadastral)
Deposit
Certain taxes are applicable in certain circumstances only. They are dependent on the nature of the property and overall transaction.
For example, the ITP tax, which is the transfer of assets tax, isn't compatible with the value-added tax.
The ITP tax gets paid to the Autonomous Community where the property is located.
The community in which the property is located sets the tax rate. A person has 30 days after purchase to pay their ITP tax.
A Comprehensive Look at Housing Prices in Spain
We hope this guide on the housing prices in Spain has been helpful.
Whether you use an estate agent or a private seller, it's important to start your home buying process with someone you trust.
If you're in the market for a new place to call home, we're here to help!
No need to turn to online search engines with vague phrases such as 'housing prices Spain' or 'buying houses Spain' to start off with.
Instead, get in touch with our team today.
We'll help find you the perfect accommodation to suit your needs.
Spain has such a wide variety of gorgeous locations and property prices that there is truly something for everyone.
We're experts in Spanish accommodation, which means we'd love to help eliminate the stress that comes with searching for a new home in a new country.
Housing prices in Spain fluctuate from lavish villas to quaint seaside cottages.
But no matter the property type, there is sure to be something to suit your home ownership wish list.
Why not dive in to your search today?
Go! Go! España is here to help you navigate the financial ins and outs of housing prices in Spain.