If you've been searching for information on how to become a remote worker in Spain, we've got all the information you need regarding the new digital nomad visa for Spain.
But why are remote work visas such a hot topic right now?
Companies worldwide have experienced significant changes in the workplace. More specifically, remote work has seen a boom in popularity.
A global pandemic may have kicked off this shift in the workplace, but all things considered, many workers welcomed the changing tide in workplace behavior.
The Rise of Remote Work Possibilities
Many companies are now implementing longtime parameters to keep up with the demand for remote work options.
Furthermore, many countries are also beginning to account for such changes, implementing laws and certain parameters to contend with such drastic shifts.
In this article, we'll explore the conditions needed to work abroad when moving to Spain.
We will take you through what specifically you'll need to do for a digital nomad visa for Spain. Let's dive in!
Digital Nomad Visa for Spain – Who is Eligible?
Being able to work anywhere in the world comes with several advantages like an uptick in work-life balance, more cost savings, and overall flexibility.
For those who choose to move their work abroad, the ability to experience a new country while still bringing in a paycheck is a top benefit.
Previously, digital nomads had little recourse or conditions they needed to abide by when working abroad.
Now, certain countries are offering specific visas tailored to digital nomads.
Spain is one such country offering a digital nomad visa.
Those eligible for the digital nomad visa for Spain include applicants that:
Work for a business registered outside Spain's national territory
Receive majority of income from companies outside of Spain
Have a monthly income of at least twice the amount of Spain's national minimum wage
Are a foreign worker of a foreign company located within Spain
Can demonstrate the applicable knowledge and expertise for your job
Have no criminal record
Digital entrepreneurs that meet these criteria are eligible to apply.
Essentially, any digital nomad or entrepreneur that is considered a non-European Economic Area (EEA) national can apply.
Additional Information on the Startup Act in Spain
Before diving in further with the digital nomad visa for Spain, let's take a quick look at what the Startup Act entails.
The Startup Act was approved in late winter of 2021.
This law is meant to help promote the growth of startups while providing the legal framework that matches market demand.
A few of the targeted overall aims include the following:
Attracting talent from a global pool
Boost investments in research and development
Attract top talent to Spain as a hub for entrepreneurship
Boost investments in startups overall
Provide a backdrop for foreigners to obtain residency in Spain
The law has been approved by Spain's parliament.
It defines what is considered a startup, as well as offer tax advantages, and the creation of the digital nomad visa for remote workers.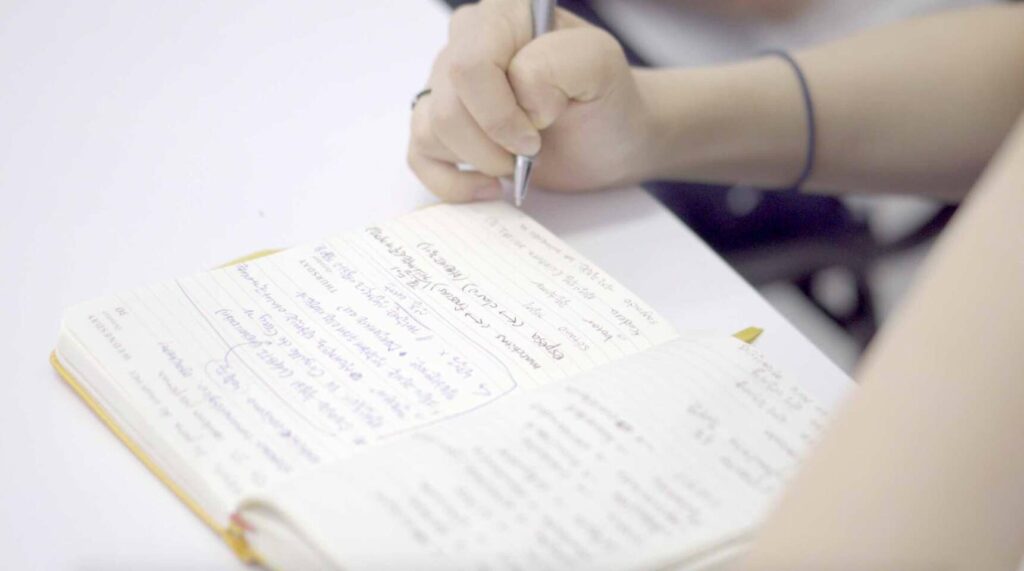 How to Apply for the Spain's Digital Nomad Visa
It is currently possible to apply for the digital nomad visa in any of the following places:
A. Consulate/Embassy of Spain of your country of residence
In this case you'll initially obtain 1 year visa that can be modify later on and extended to 3 years
B. Apply in Spain
In this case you'll get a 3 years visa from the very beginning. You can simply enter Spain as a tourist and easily apply from there.
When applying from Spain the process can be done 100% online!
If you would like to apply for a Digital Nomad Visa in Spain, we partner with an immigration lawyer that can apply for the visa in Spain on your behalf.
You can contact us here and we'll take care of it!
Documents Required for a Spain Digital Nomad Visa
Requirements and forms needed for employment-based visas and work permits include:
Passport copy
Proof of financial means
Evidence of employment/professional relationship
Accreditation of real and continuous activity
Letter from the foreign company, authorizing the development of remote work from Spain
Copy of the degree related to the work position or, where appropriate, minimum substitute experience in a role similar to the position to be held
Certificate of Social Security coverage
Criminal record
Medical certificate from doctor
Proof of health insurance coverage
Application form
Question and Answer Session
CHECKLIST QUICK SPAIN DIGITAL NOMAD VISA Q&A

Application cost?
Standard fee will generally be around €80.
Income requirements?
Twice the amount of Spain's national minimum wage.
Register with authorities?
YES – upon arrival (within 30 days)
Valid for?
Minimum of 1 year up to 3 years
Who can apply?
Freelancers, digital nomads, digital entrepreneurs.
Can you include spouses and kids?
Yes! You can apply with your spouse and your children on the same application.
Can this application be done online?
Yes! You have the option to complete it all online.
Who is ineligible?
European Union citizens, citizens from the EEA, and citizens within the Schengen Area.
Digital Nomad Visa for Spain – Perks and Benefits
The Spain digital nomad visa comes with many benefits for freelance (autónomo) workers.
Let's review some of the basic benefits overall. I.e.:
Residence for a minimum of 9 months
Tax benefits
Particularly good for UK citizens affected by Brexit
Opportunity for more coworking places in Spain
Boost to the Spanish economy
Opportunity to obtain permanent residence status in Spain
Creates a digital nomad hub in Spain
How Long Does It Take to Get a Spain Digital Nomad Visa?
One of the most remarkable things about the Digital Nomad Visa application is that follows a fast-track resolution system of just 20 days.
On top of that, it uses a legal system called "positive administrative silence".
This means that the lack of response from the administration 20 days after submitting the application means that your visa has been approved.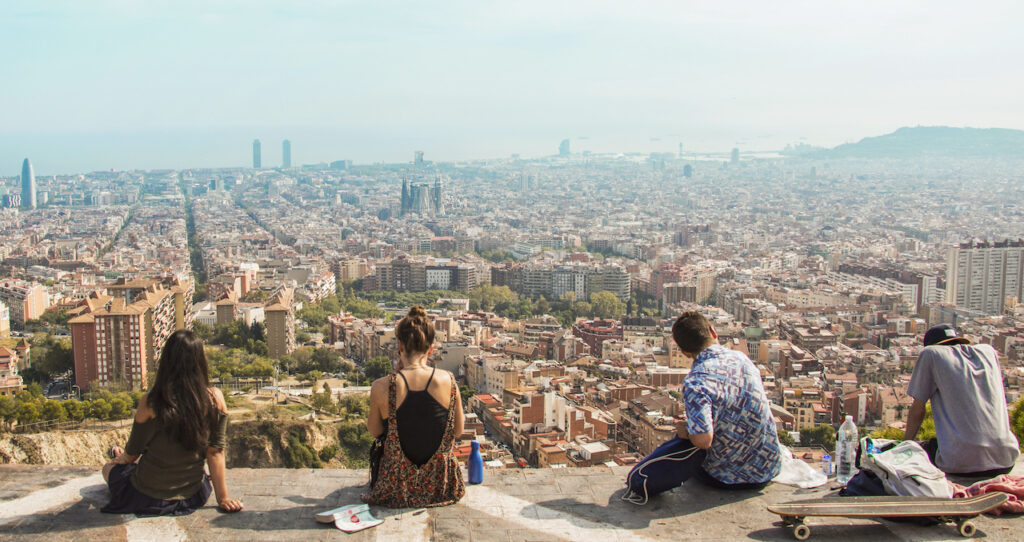 Spain Digital Nomad Visa – Housekeeping Items
Upon your arrival in Spain as a non-EU national, there are a few housekeeping items you'll want to take care of. I.e.:
Registering your address (empadronamiento)
Applying for your social security number
What if you already have an existing work permit in Spain?
If you've lived in Spain for at least one year, you can swap out your residence permit for a work visa to become an autónomo.
Documentation for this switch will include proof of financial means, a completed application form (EX-01), an approved business plan, as well as a certificate confirming your business plans are viable.
Your local extranjería (immigration office) will be able to confirm the necessary documents with you.
The time frame for this application must happen within a 60-day window before your current permit expires or within 90 days after your permit expires.
Steps to Remember for a Digital Nomad Visa for Spain
No matter where it is you're coming from, each visa applicant will need to complete a few key steps before becoming a true freelance professional.
Remember to complete the following steps and you'll be well on your way!
Firstly, obtain your Número de Identificación de Extranjero (you can do this before you arrive in Spain)
Register with the Agencia Tributaria (Spanish Tax Authority)
Open up a bank account
Register with the Régimen Especial de Trabajadores Autónomos (RETA) within 30 days
For number 3, you will need your NIE, your proof of address, proof of identity, and current documented employment status.
These items will help you register with the Spanish social security system.
Great Places in Spain for Remote Workers
While you're waiting for your application to be approved, you can browse through a few of Spain's best digital nomad destinations!
Plenty of Spain's cities are set up for freelancers hoping to find co-working spaces or digital nomad friendly setups.
Some options you can explore might include cities like Madrid or Barcelona.
If you prefer more of a coastal feel, Costa de Sol or Seville are both excellent places for digital nomads.
Ready to Apply for a Spain Digital Nomad Visa?
Are you ready to stroll down the charming streets of Old Town Valencia or wade in the crystal-clear waters of the Mediterranean ocean?
Perhaps you've been dying to take a leisurely stroll through the lush greenery of Park Güell or gaze at the impressive architecture of La Sagrada Familia.
The Spain digital nomad visa gives you the opportunity to do all of the above and more while working abroad!
If you require assistance, or simply have lingering questions that need answered, we're here to help.
This new travel authorization will certainly bring a whole host of benefits to your adventure as a digital nomad.
Let us know how we can help by contacting us through our Go! Go! España contact form. We can't wait to hear from you and help you obtain your digital nomad visa for Spain!