If you've been searching for information on how to become a remote worker in Spain, we've got all the information you need regarding the new digital nomad visa for Spain.
Why are remote work visas such a hot topic right now?
Companies worldwide have experienced significant changes in the workplace.
More specifically, remote work has seen a boom in popularity.
A global pandemic may have kicked off this shift in the workplace, but all things considered, many workers have welcomed the changing tide in workplace behavior.
The idea of remote work might have once seemed like a far-off dream, but with the introduction of the digital nomad visa for Spain, it can now be a reality for many.
We understand the procedure can be overwhelming, that's why in Go! Go! España we partner with a Spanish immigration lawyer that can apply for the Digital Nomad Visa on your behalf.
If you would like to get professional legal support from a Spanish law firm please contact us here.
The Rise of Remote Work Possibilities in Spain
Many companies are now implementing longtime parameters to keep up with the demand for remote work options.
Furthermore, many countries are also beginning to account for such changes by implementing legislation to further contend with such drastic shifts.
In this article, we'll explore the conditions needed to work abroad when moving to Spain.
We will take you through what specifically you'll need to do to obtain a digital nomad visa for Spain.
We'll explain the steps you need to take, the requirements for obtaining one, which documents you'll need, and more.
1) What is the Digital Nomad Visa for Spain?
Being able to work anywhere in the world comes with several advantages like an uptick in work-life balance, more cost savings, and overall flexibility.
For those who choose to move their work abroad, the ability to experience a new country while still bringing in a paycheck is a top benefit.
Previously, digital nomads had little recourse or conditions they needed to abide by when working abroad.
Now, certain countries are offering specific visas tailored to digital nomads.
Spain is one such country offering a digital nomad visa.
It is an authorization that enables non-EU citizens to work and reside in Spain.
This visa grants residency to remote workers for a specific length of time.
Typically, digital nomad visas are granted as a short-term option for workers.
However, workers who receive approval for this visa can reside in Spain from six months up to five years.
The visa allows workers to continue working for a digital-centric employer.
Ultimately, this is a perfect visa type for those hoping to work abroad in Spain.
2) Who is Eligible?
Those eligible for the digital nomad visa for Spain include applicants that:
Work for a business registered outside Spain's national territory
Receive majority of income from companies outside of Spain
Have a monthly income of at least twice the amount of Spain's national minimum wage
Are a foreign worker of a foreign company located within Spain
Can demonstrate the applicable knowledge and expertise for your job
Have no criminal record
Digital entrepreneurs or freelance (autónomo) workers that meet these criteria are eligible to apply.
Examples of this type of digital freelance work include:
Digital marketing
Streaming
Software development
Computer engineering
Consulting
Graphic design
Journalism
Essentially, any digital nomad or entrepreneur that is considered a non-European Economic Area (EEA) national can apply.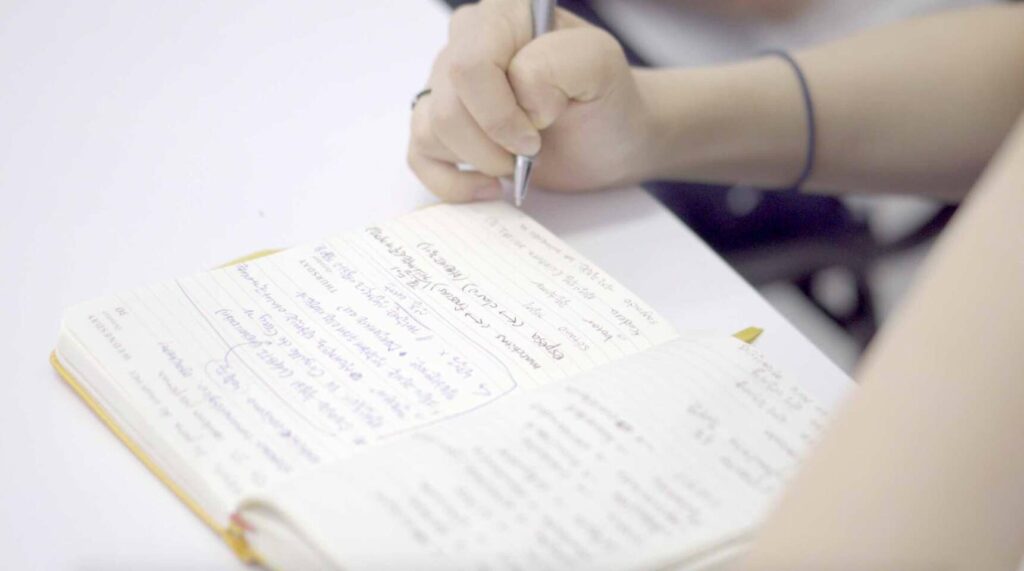 Information on the Startup Act in Spain
The digital nomad visa is a visa that aims to support the remote workers in Spain as part of the Spanish Parliament's Startup Act.
Before diving in further with the digital nomad visa for Spain, let's take a quick look at what this Startup Act entails.
The Startup Act was approved in late winter of 2021.
This law is meant to help promote the growth of startups while providing the legal framework that matches market demand.
A few of the targeted overall aims include the following:
Attracting talent from a global pool
Boost investments in research and development
Attract top talent to Spain as a hub for entrepreneurship
Boost investments in startups overall
Provide a backdrop for foreigners to obtain residency in Spain
Spain's parliament has approved this law.
It defines what a startup is, as well as offers tax advantages, and the creation of the digital nomad visa for remote workers.
3) How to Apply for Spain's Digital Nomad Visa
It is currently possible to apply for the digital nomad visa whether you're located outside of the country (3.1) or whether you're already in Spain on a tourist visa (3.2).
3.1. Consulate/Embassy of Spain of your country of residence
In this case, you'll initially want to obtain 1-year visa. You can modify the visa later on and extend it up to five years if necessary.
3.2. Apply While Already in Spain
If you're already located in Spain as a tourist, you can easily apply for the digital nomad visa while already in the country.
If you would like to apply for a Digital Nomad Visa in Spain, we partner with an immigration lawyer that can apply for the visa in Spain on your behalf.
You can contact us here and we'll take care of the process for you.
4) DNV Procedures
If you count yourself among the group of remote workers, here are the steps on how you will apply for this visa.
This section will include which application steps you'll need to take to apply for the digital nomad visa in Spain.
The steps will vary depending on whether you apply outside of Spain, or whether you're already in the country.
Phases for application include:
Visa application if you're outside of Spain
Application for authorization (this step includes application that begun while outside of Spain or already in the country)
Processing of the foreign identity card (TIE)
4.1. Visa Application for Digital Nomad in Spain
If you currently reside outside of Spain, and your nationality requires you to obtain a Schengen Visa to enter, you will need to do so beforehand.
You will obtain this at the Consulate or Spanish Embassy of the country in which you legally reside.
If you live outside of Spain but don't require a Schengen Visa to enter, it's recommended you come to Spain to apply directly from the country.
However, keep in mind, it's always recommended to seek advice before your arrival in Spain to ensure you're prepared with all appropriate documentation.
4.2. Request for Authorization for Digital Nomad
This phase will be answered via the two questions and answers as follows below.
4.2.1. Where is it requested?
The authorization for digital nomads or international teleworkers gets requested before the UGE-CE.
More formally: the Unit of Large Companies and Strategic Groups.
This is based in Madrid.
Because the request gets filed through telematic means, those who specialize in the processing will be able to file the application for you.
As mentioned, our immigration lawyer can help with this particular step. Simply contact us by using our contact form.
This can be done regardless of the part of Spain in which you reside, or the city in which you will arrive at.
4.2.2. How long does the UGE-CE have to decide?
Per article 76.1 of the Law to Support Entrepreneurs, the UGE-CE has 20 days from a submitted application to process it.
A particular advantage of the procedure is that if the submitted request does not get resolved within that 20-day timeframe, the authorization will be understood as granted.
This is due to what is known as "administrative silence".
In other words, if your application does not get decided on time, by law it must be granted an automatic decision.
4.3. Application Steps
4.3.1 Gather your documentation
4.3.2 Book an appointment at your local embassy or consulate
4.3.3 Pay the appropriate fee
4.3.4 Attend your appointment with all documentation in hand
4.3.5 Wait for application processing
Processing of the NIE
While you wait for your approval, it's a smart idea to apply for your national identity number (Número de Identificación de Extranjero).
Your NIE application will cost about €20.
It's also a good idea to apply for your tax number with the Spanish Tax Authority (Agencia Tributaria).
This tax number will help you open a bank account in Spain.
If you're applying for this visa while already in Spain, the steps above will be the same.
The only difference will be that you'll book your appointment at the consulate of the consulate district in which you're already staying.
Whether that's from Madrid, Valencia, Barcelona, or more, we can help. Please don't hesitate to reach out, and we will get the process started for you.
5) Documentation Needed for a Spain Digital Nomad Visa

The documentation you will need for your digital nomad visa in Spain is fairly similar to a non-lucrative visa.
However, there are some discrepancies.
For example, you must provide proof of a work contract, or a letter from your employer regarding remote work approval.
All of the requirements and forms needed for employment-based visas and work permits will be as follows in the listing below.
5.1. Special Visa Requirements for Digital Nomads in Spain
The visa for digital nomads in Spain has five specific requirements.
This is because the legislation governing this visa type only requires these specific steps for this type of permit and not for others.
These requirements are as follows:
5.1.1. Possibility of carrying out the work or professional activity remotely or at a distance.
This requirement most closely relates to the true nature of what it means to be a digital nomad.
I.e., a person who, due to their trade or profession, can carry out their work from anywhere in the world.
In addition, this work must be carried out through an Internet connection or other complementary tools (particular software, etc.)
There are certain professions where the characteristic of remote work is most evident.
Examples of this would be:
Computer engineers
Software developers
Graphic designers
Brokers
Digital marketers
There are additional professions and occupations that aren't traditionally included in the remote work model.
However, with the introduction of digital media, they can now include themselves in the remote working category as well.
These professionals include:
Lawyers
Journalists
Consultants
Coaches
Economists
Professions where remote work is contrary to the nature of work include occupations like gardeners, plumbers, mechanics, and more.
These professions require face-to-face work and contradict the nature of remote work.
In any case, whether the profession is more or less related to remote work, it must always be proven that the job can be performed from a distance.
For this requirement, face-to-face work must not be a necessary component of the job.
5.1.2. Be a graduate, postgraduate, or have experience in the sector in which you'll be working.
For this section, the Law to Support Entrepreneurs comes into play.
A section of this law states specifically that:
"Qualified professionals who can prove that they are graduates or postgraduates from prestigious universities, professional training and business schools, or with a minimum of three years of professional experience may apply for a visa."
This requirement indicates that a graduate or postgraduate degree or relevant experience must be proven.
However, it's not required that you have both to obtain this visa.
Furthermore, this law indicates that if you do not hold such a degree, you can provide proof of at least 3 years' relevant experience.
Such proof will be a convenient step to demonstrate that you have relevant experience in order to present a more solid visa application.
In order for titles to be considered fully valid in Spain, they must be apostilled.
This is true if the issuing country is part of the Hague Convention.
If said country is not a part of the Hague Convention agreement, you can legalize the documentation instead.
5.1.3. 1-year seniority of the employing company or client.
This section once again references the Law to Support Entrepreneurs.
A section of this law clarifies this requirement as follows:
"The existence of a real and continuous activity for at least one year of the company or group of companies with which the worker maintains a labor or professional relationship."
In other words, if you work for someone else, or if you're self-employed, your employer (or client to whom you provide services) must prove a real and continuous activity of at least 1 year.
The reasoning is to avoid fraud during the application process for the digital nomad visa.
The requirement is to avoid those who might create shell companies abroad that pose as employers or supposed clients.
5.1.4. 3 months of employment or professional relationship with the employer or client at the time of submitting the application.
This requirement goes hand-in-hand with the one above.
You will have to prove, either as an employee or freelancer, that you have provided your services to said company for a minimum term of 3 months.
Or, call yourself an employer if you are a self-employed worker.
This requirement aims to prevent fraud.
It requires a certain seniority in the employment or professional relationship you have with the companies for which you provide remote services.
5.1.5. Permission or terms that the teleworking will be carried out from Spain.
This requirement is for those who are considered subordinate workers for an employer.
As a worker, you'll need to provide documentation that proves the company you're working for does indeed allow you to carry out the work you complete remotely.
In the event you're working as a freelancer in a civil or commercial capacity, you must present documentation that proves the terms and conditions in which you actively carry out your work in a remote capacity.
In summation, this section stipulates that you must show that the company for which you provide services agrees that you can do so remotely.
More specifically, that you can do so remotely in Spain.
5.2 General Requirements of the Visa for Digital Nomads in Spain
The above requirements are applicable exclusively to those hoping to apply for a digital nomad visa in Spain.
The following sections are required in all types of permits as regulated by the Entrepreneurs Support Law.
5.2.1. Have sufficient financial resources for themselves and their family members.
This section indicates requirements used to evaluate the economic resources of an applicant.
A Minimum Inter-professional Salary scale measures these resources.
This indicates that visa holders will need to meet at least 200% of this minimum monthly amount.
Today, the minimum salary in Spain is €1,080 per month.
Therefore, sufficient resources indicate that each visa holder will need to meet 200% of that amount per month to remain valid.
5.2.2. Have private health insurance arranged with an insurance entity authorized to operate in Spain.
This requirement indicates that each visa applicant must have private health insurance arranged.
You must arrange insurance with an insurance company that is authorized to operate in Spain.
Insurance must remain active throughout the visa holders authorized time spent in Spain.
The coverage must be equal to insurance provided by the Spanish National Health System.
If you'd like assistance obtaining private insurance that meets the appropriate characteristics, we're here to help.
5.2.3. Not living illegally in Spanish territory.
This means that you are able to enter Spain as a tourist and request your permit to become an international worker as a tourist.
However, for your application to be valid, your situation at the time of your application submission must be legally recognized.
This means that you will fulfill the above if:
You submit an application within 90 days from when you entered the Schengen territory
5.2.4. Be over 18 years of age.
This section is fairly straightforward and is in accordance with Spanish Civil Code that you must be at least 18 years of age to apply.
This means that you are able to legally carry out work for a business.
5.2.5. Lack of criminal record in Spain
In addition, lack of criminal record in the countries where they have resided during the last 5 years, for crimes as laid out in the Spanish legal system.
5.2.6. Not appear as objectionable in the territorial space of countries with which Spain has signed an agreement.
This requirement means that you must not have an entry ban in Spain.
This goes hand in hand with a  clean criminal record as outlined in point 5.2.5 above.
Nor can you be registered as "not admissible" in any of the countries that are part of the Schengen territory.
You can find cases in which a foreigner would be prohibited from entering Spain in Article 11 of the Immigration Regulations.
Some of which include the below:
Person constitutes a threat to public order or national security
Has been convicted of an offense punishable by at least one year
Person has been subject to removal from country or prohibited entry
This requirement does not pertain to those who are already in Spain.
Spain wouldn't let anyone enter who might already fit any of the above prohibited sections.
If you have questions, we partner with an immigration lawyer who can help clarify this particular section.
Recap on Documents Needed to apply for the Spain's Digital Nomad Visa
The requirements and forms needed for employment-based visas and work permits include:
Passport copy
Proof of financial means
Evidence of employment/professional relationship
Accreditation of real and continuous activity at work
Letter from the foreign company, authorizing the development of remote work from Spain
Copy of the degree related to the work position or, where appropriate, minimum substitute experience in a role similar to the position to be held
Certificate of Social Security coverage
Absence of a criminal record
Medical certificate from doctor
Proof of health insurance coverage
Application form
Keep in mind that additional documents might require sworn Spanish translations.
This will depend on where you apply. Certain consulates will accept English copies.
It's a good idea to confirm what document copies you should have translate before heading to your booked appointment.
Keep in mind that proving specific expertise in your particular field is part of this process.
You can demonstrate this via a university degree, work experience, or professional certifications.
It's also important to remember that qualified professional titles or certifications must be apostilled as part of the visa process in Spain.
If the issuing country is not a member of the Hague Convention, such documentation can instead be legalized.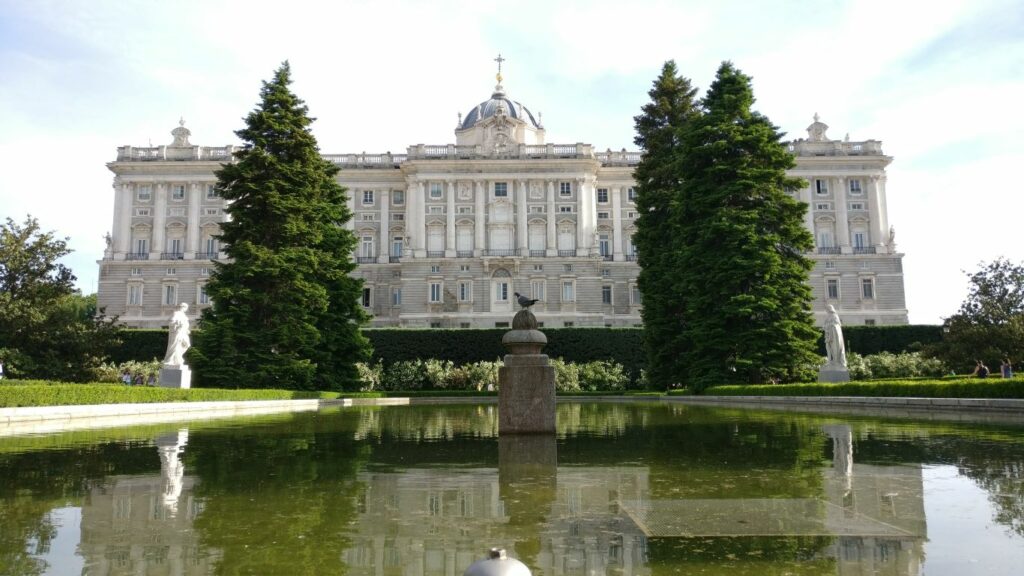 6)  Family Members – Digital Nomad Visa for Spain 
If you obtain a Spain's Digital Nomad Visa the following family members may obtain a companion visa linked to your DNV:
Spouse
Registered and unregistered partner
Minor children
Adult children who are financially dependent on you
Direct ascendants who are financially dependent on you
6.1 Work Authorization for Family Members
As a digital nomad in Spain, you will have to continue providing your services remotely, and if you are a freelancer, you can invoice up to 20% of your income to Spanish companies.
However, the family members who accompany you will have a regular work authorization in Spain.
This means that they will be allowed to work here as employees or self-employed individuals in person.
7) Digital Nomad Visa for Spain – Characteristics
The Spain digital nomad visa comes with many benefits for freelance (autónomo) workers.
Let's review some of the basic benefits overall. I.e.:
Residence for a minimum of 9 months
Tax benefits
Particularly good for UK citizens affected by Brexit
Opportunity for more co-working places in Spain
Boost to the Spanish economy
Opportunity to obtain permanent residence status in Spain
Creates a digital nomad hub in Spain
The visa is open to any non-EU nationals wishing to live and work remotely in Spain.
You can request a digital nomad visa either out of Spain or in Spain directly.
The length of your residence will depend on whether or not you request the visa from outside of Spain or while you're already in Spain.
For example, for those who request visas from the Spanish Consulate, the duration of an approved visa is good for one year.
Digital nomad visa holders also have the opportunity to apply for citizenship after an extended length of time in Spain.
The digital nomad visa in Spain also has clear rules which relatives can accompany you in the event you obtain residence. E.g.:
Your spouse
Domestic partnerships
Children who are dependents
8) How Long Does It Take to Get a Spain Digital Nomad Visa?
One of the most remarkable things about the Digital Nomad Visa application is that follows a fast-track resolution system of just 20 days.
On top of that, it uses a legal system called "positive administrative silence."
This means that any lack of response from the administration 20 days after you submit your application is a good thing.
This means that your visa has been approved!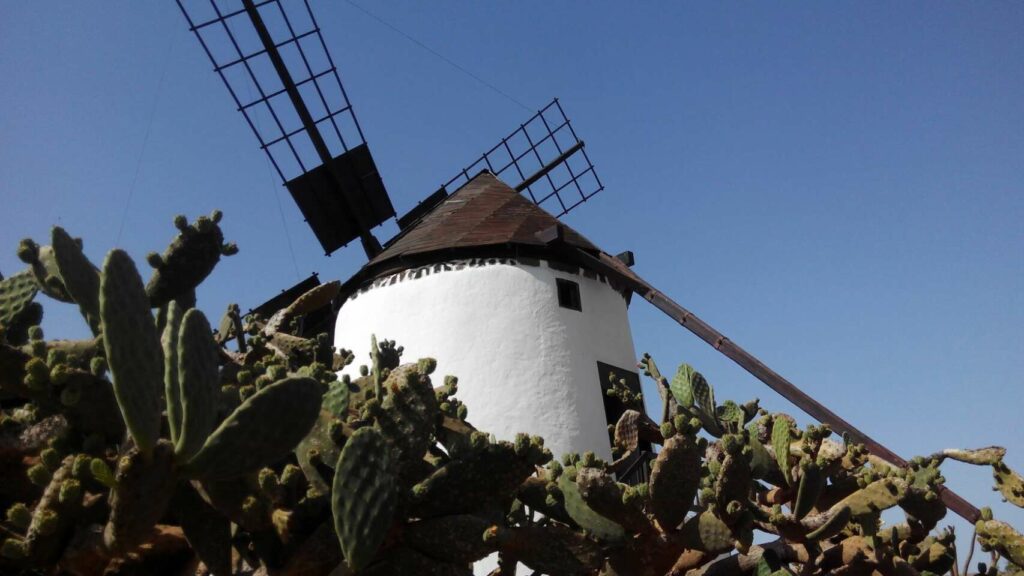 9) Regulating Digital Nomad Visas

As previously mentioned, the legislation that regulates this visa is known as the Startup Law.
Essentially, the law promotes an ecosystem of emerging companies suited for teleworking individuals (or, more colloquially known as digital nomads).
This law officially went into effect on January 1, 2023.
In short, a complex set of labor-related measures that adhere to the operations of startup companies makes up this law.
The law itself created a set of regulatory frameworks for such startups.
It aims to attract international talent through remote work, and to facilitate tax benefits for freelancers, remote workers, and entrepreneurs.
10) Steps to Remember for a Digital Nomad Visa for Spain
No matter where it is you're coming from, each visa applicant will need to complete a few key steps before becoming a true freelance professional.
Remember to complete the following steps and you'll be well on your way!
10.1 – Firstly, obtain your Número de Identificación de Extranjero (you can do this before you arrive in Spain)
10.2 – Register with the Agencia Tributaria (Spanish Tax Authority)
10.3 – Open up a bank account
10.4 – Register with the Régimen Especial de Trabajadores Autónomos (RETA) within 30 days
For section 9.3, you will need your NIE, your proof of address, proof of identity, and current documented employment status.
These items will help you register with the Spanish social security system.
11) Digital Nomad Visa vs. Non-Profit Visa
Prior to the rollout of Spain's digital nomad visa, non-EU nationals were able to move to Spain thanks to the non-lucrative visa (NLV).
Sometimes referred to as a non-profit visa, the non-lucrative visa provides an avenue for foreign nationals to live in Spain.
However, the non-lucrative visa is only available for those who want to reside in Spain but can not carry out gainful work.
Those who hold this visa type must instead prove sufficient financial means to live on while residing in Spain.
To that end, the NLV is a popular visa type for retirees.
Compared to the non-profit visa, Spain's digital nomad visa actually allows you to legally work while residing in Spain.
Question and Answer Session
CHECKLIST QUICK SPAIN DIGITAL NOMAD VISA Q&A
Application cost?
Standard fee will generally be around €80.
Income requirements?
Twice the amount of Spain's national minimum wage.
Register with authorities?
YES – upon arrival (within 30 days)
Valid for?
Minimum of 1 year up to 3 years
Who can apply?
Freelancers, digital nomads, digital entrepreneurs.
Can you include spouses and kids?
Yes! You can apply with your spouse and your children on the same application.
Can I complete this application online?
Yes! You have the option to complete it all online.
Who is ineligible?
European Union citizens, citizens from the EEA, and citizens within the Schengen Area.
12) Accommodation in Spain for Digital Nomads
Spain offers a diverse range of options to cater to the needs of digital nomads seeking a home while they explore this beautiful country.
If you're on the hunt for the perfect accommodation to fuel your remote work journey, look no further than Flatio.
Flatio is a rental housing platform for digital nomads, offering hand-picked, mostly deposit-free, and reasonably priced accommodations in over 300 destinations, mainly in Europe.
What sets Flatio apart from similar platforms is that it offers lawyer-verified, legally binding lease agreements that can be used as proof of address and for visa purposes.
Many accommodations provide high-speed internet, comfortable workspaces, and the chance to immerse yourself in the local culture.
Whether you're looking for a short-term apartment rental or a cozy co-living space to connect with like-minded individuals, Flatio has it all.
Check all the accommodations in Spain for Digital Nomads available at Flatio here.
If you want to expand your search and check more options you can also check out our accommodation finder here.
12.1 Great Places in Spain for Remote Workers
While you wait for your approved application, browse through a few of Spain's best digital nomad destinations!
Plenty of Spain's cities are set up for freelancers hoping to find co-working spaces or digital nomad friendly setups.
Some options you can explore might include cities like Madrid or Barcelona.
If you prefer more of a coastal feel, Costa de Sol or Seville are both excellent places for digital nomads.
Valencia is another city that welcomes digital workers with a coastal feel and a high quality of life.
13) Spain Digital Nomad Visa – Housekeeping Items
Upon your arrival in Spain as a non-EU national, there are a few housekeeping items you'll want to take care of. I.e.:
Registering your address (empadronamiento)
Applying for your social security number
What if you already have an existing work permit in Spain?
If you've lived in Spain for at least one year, you can swap out your residence permit for a work visa to become an autónomo.
Documentation for this switch will include proof of financial means, a completed application form (EX-01), an approved business plan, as well as a certificate confirming your business plans are viable.
Your local extranjería (immigration office) will be able to confirm the necessary documents with you.
The time frame for this application must happen within a 60-day window before your current permit expires or within 90 days after your permit expires.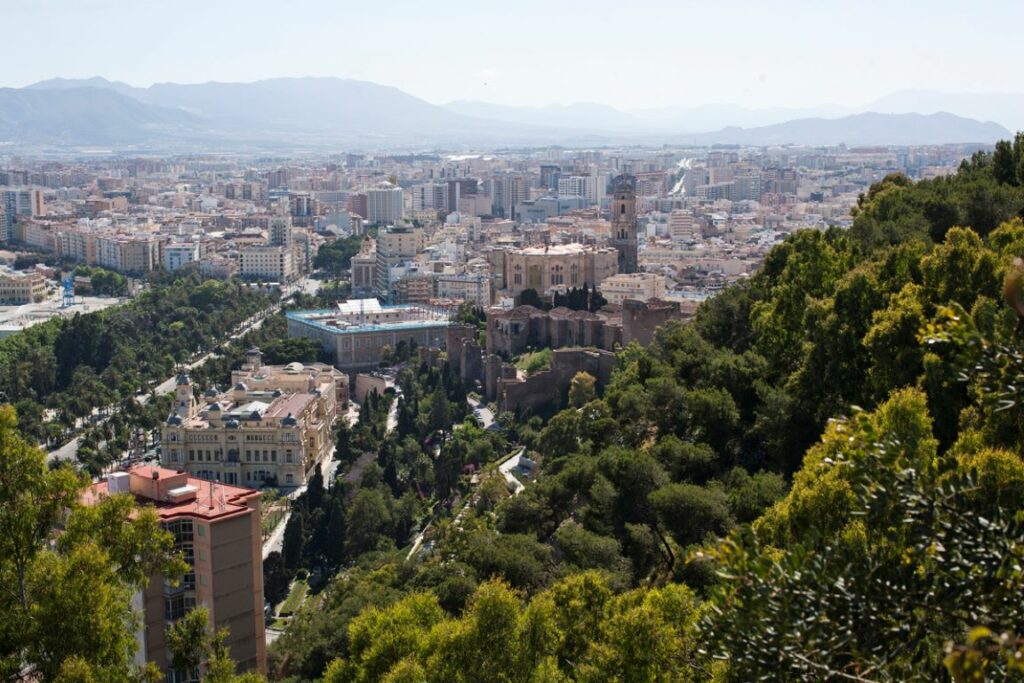 How Can We Help?
Are you ready to stroll down the charming streets of Old Town Valencia or wade in the crystal-clear waters of the Mediterranean ocean?
Perhaps you've been dying to take a leisurely stroll through the lush greenery of Park Güell or gaze at the impressive architecture of La Sagrada Familia.
Get ready to explore all that Spain has to offer with a Spanish digital nomad visa.
This new travel authorization will certainly bring a whole host of benefits to your adventure as a digital nomad.
The Spain digital nomad visa gives you the opportunity to do all of the above and more while working abroad!
If this process seems overwhelming, or simply have lingering questions that need answered, we're here to help.
We partner with an immigration lawyer that can help you apply for this visa type in Spain on your behalf.
They will be able to confirm crucial information such as how you can prove economic means, or which of your documents will need sworn Spanish translations.
Let us know how we can help by contacting us through our Go! Go! España contact form here and we will get the ball rolling for you.
We're here to take the guesswork out of the process and ensure you have everything you need for the application.
We can't wait to hear from you and help you obtain your digital nomad visa for Spain!