Selecting the right bank can be a daunting task to anyone residing outside of their native country. There are many factors to take into consideration.
Spain also happens to have a disproportionately high number of banks from which to choose from.
But don't worry, we going to give some recommendations on the best banks for expats in Spain.
Best banks for expats in Spain
There are many expats in Spain. As a result, the Spanish banking system is familiar with expats and most Spanish banks have made opening a bank account very straightforward.
Legally you don't have to have a bank account, but having one significantly simplifies daily activities such as paying utility bills and can save you money.
If you choose to manage your finances with your existing overseas account, you are likely to incur higher charges (e.g. using ATMs, sending or receiving money).
Both residents and non-residents can open a Spanish bank account.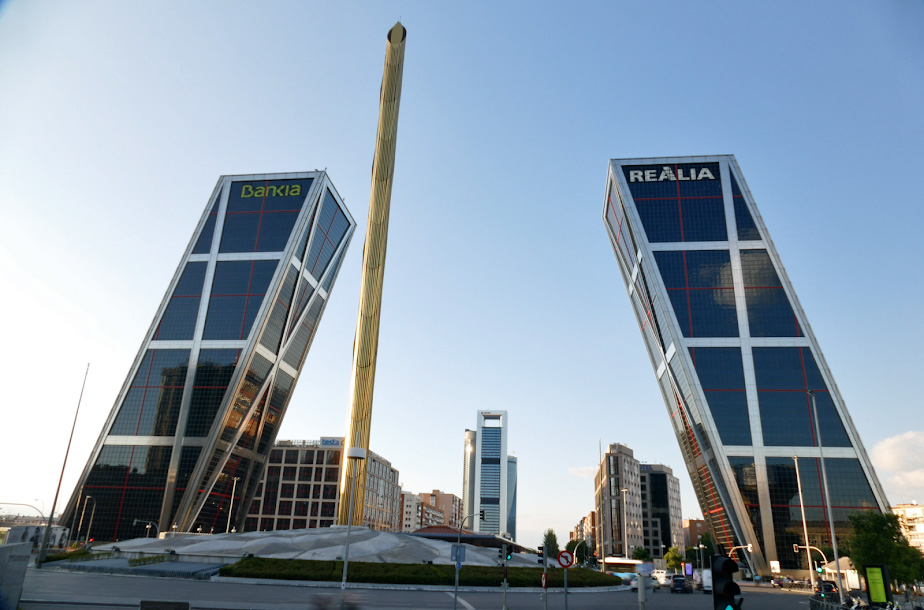 Top 6 best banks for expats in Spain
When it comes to choosing a bank in Spain, you might feel like you're on your own.
We compiled a list of some of the best banks for foreigners in Spain in order to make things easier for you.
Wise is a great online option that is ideal not just for people looking to bank in Spain but in many other parts of the world including Europe and the USA.
Once you have joined online you gain access to a multi-currency account to use as you choose.
Since it began (in the UK in 2010, formally known as TransferWise) Wise has worked hard to provide the best exchange rates and lowest fees and has become an extremely popular solution, especially for expats and regular travelers.
Wise now also offers a debit card with the Multi-currency Account (previously called Borderless Account).
This card allows you to withdraw and pay all around the world with the guaranteed 'real' exchange rates. There are no transaction fees and low conversion fees.
You can easily open a Wise account here.
N26 is a purely digital bank operated via an app that provides a huge range of services.
It was founded in Germany in 2013 and currently operates in 22 European countries and the USA with over seven million customers.
The only thing missing is physical bank branches. N26 offers a free virtual Mastercard with which you can purchase in shops and online.
Overdraft and investment products are also available.
You open your bank account from your mobile phone and it's completely free, with no hidden fees.
You can open an N26 account here.
Banco Santander is the largest bank in Spain and is in the position to offer a vast range of services and products to its customers.
It was established in 1857 and now operates across Europe, North & South America, and Asia.
Banco Santander is a good option if having a physical branch in your local area is important to you and you value being part of one of the largest and most established international financial institutions.
Banco Santander also offers slick mobile banking via their app.
BBVA (Banco Bilbao Vizcaya Argentaria) is the second largest of Spain's Banks.
BBVA began in the same year, 1857, as Banco Santander and is also a prominent financial institution outside of Spain, with branches in South America and the US.
As with Banco Santander, BBVA is a good choice for someone who values physical branch contact. BBVA has local branches up and down the country, well served with ATMs.
BBVA has also developed highly efficient online banking systems and an easy-to-use app.
Though not as large in terms of financial revenue, income and assets as Banco Santander or BBVA, Caixabank operates the largest number of branches in Spain.
CaixaBank is a relatively young bank, founded in 2011.
As with Banco Santander and BBVA, CaixaBank offers first-rate online banking services as well as its physical branches.
Transfer money to a bank in Spain
Once you open a bank account in Spain you might be wondering what's the cheapest way to transfer money from your home country to Spain.
There're many ways to send money, unfortunately doing a bank transfer from your home country to a bank account in Spain usually has very high transfer fees and really bad currency exchange.
Luckily these days there are great services like XE Money Transfer that allow you to transfer money between countries with really low fees, excellent currency exchanges, and much faster and easier than the traditional banks.
You can know more about Xe Money Transfer here.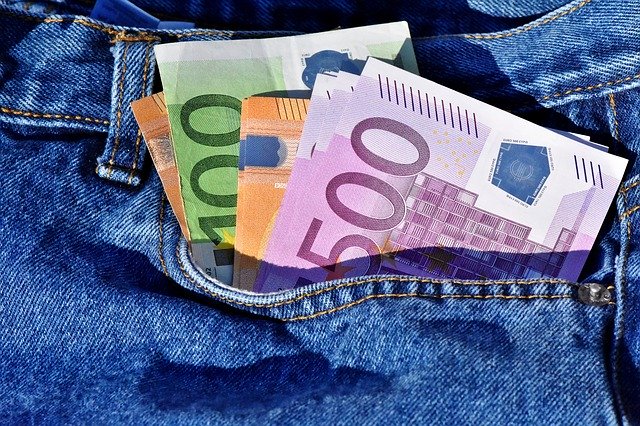 Modern online banks vs traditional Spanish banks
Wise and N26 are fantastic modern banking solutions for this digital age.
Accounts are easy to set up and use, making them a popular option for expats in Spain.
For expats who prefer a more traditional and physical banking arrangement, we have listed the larger Spanish banks: Banco Santander, BBVA, CaixaBank, and Banco de Sabadell as this is where you are most likely to find English-speaking staff and plentiful ATM cash machines.
Bankia, Bankinter, and KutxaBank are other large, well-known Spanish banks found up and down the country.
Bancos & Cajas
There are two types of physical banks in Spain: Cajas de Ahorros and Bancos.
Cajas de Ahorros are non-profit state-owned savings banks and Bancos are privately owned institutions that share profits with shareholders.
Factors in choosing the best banks for expats in Spain
When choosing the best banks for expats in Spain we bear in mind costs incurred, range of services offered, face-to-face branches/online banking/mobile banking, ease of access, number of ATMs, the likelihood of finding English-speaking staff, and reputation.
A large network of your bank's ATMs is important as in Spain you are charged for all withdrawals from any bank other than your own.
The smaller Spanish banks, however, tend to have fewer 'hidden costs' and fewer or lower charges.
Types of bank account include Current Accounts (everyday banking), Savings Accounts (better returns for savers), Digital Accounts (online and mobile banking), and Non-Resident Accounts (some banks offer accounts for non-residents).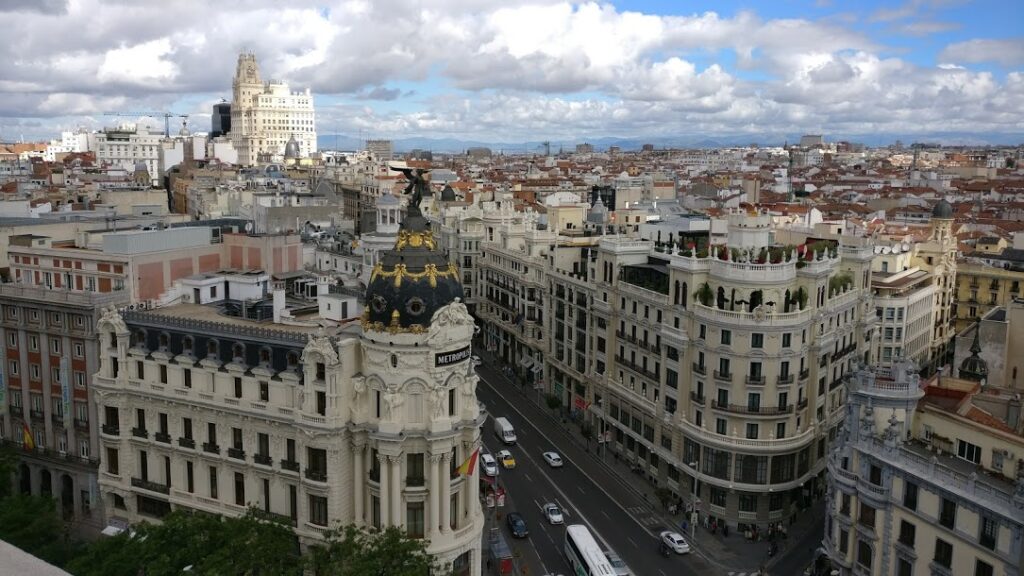 Opening a new account in Spain
The process of opening a bank account in Spain is quite straightforward.
New accounts can be opened within a week and cards are usually received within two weeks.
To open an account you will be required to provide proof of identity such as your passport, Número de Identificación de Extranjeros (NIE) or Tarjeta de Identidad de Entranjera (TIE), proof of address, and proof of status (e.g. employment contract, student details).
If you are not receiving a regular salary, you will need to open a 'Cuenta sin nómina'.
Most of these accounts will be online and you will have limited access to in-person customer service.
Many Spanish banks will require you to have been paying into the Spanish social security system for at least 30 days prior to opening an account.
Best banks for expats in Spain – The small print
Deciding on the best banks for expats in Spain really comes down to individual circumstances.
It is vital that you know what exactly you need from your bank account and that you can understand all of the information you are given about it and that you can spot any 'hidden charges'.
If you are not a fluent Spanish speaker you should ensure that you opt for a bank that can provide information and services in your language.