Barcelona is well-known for being one of the best cities on the planet if you're a foodie. The good news? This is definitely a deserved reputation! There are so many good places to eat in Barcelona that you'll be spoiled for choice. Today, we're going to tell you all about the best tapas bars in Barcelona.
Before you start digging in, let's talk a few things about tapas. Although tapas are more traditional in the south of Spain, you can still find plenty of good tapas restaurants in Barcelona too. Tapas refers to a style of eating rather than a specific dish (though there are still lots of typical tapas dishes you'll find in nearly any tapas bar). It just means sharing lots of small plates between a group.
Tapas dishes feature in some of the best Spanish food, and you should definitely go out for tapas while you're in Spain.
Now, are you ready to get started finding out about the best tapas bars in Barcelona? Here are our top recommendations!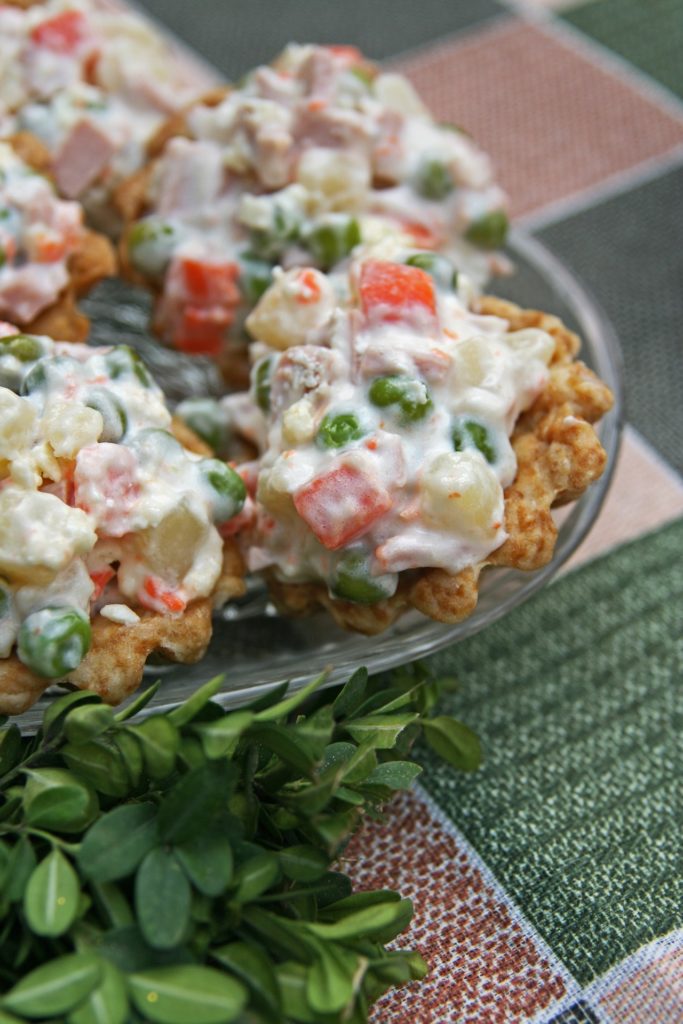 Elisabets
Carrer d'Elisabets, 2
This classic tapas bar might not look like much from the outside, but it's a firm favorite with neighborhood locals looking for good food at a reasonable price. (If that sounds good to you, we've got an entire piece about cheap eats in Barcelona). They have a long list of traditional tapas, including crowd-pleasers like croquettes and Spanish tortilla.
You can also get a taste of classic Spanish cooking with their lunch set menu, a three-course meal with different options each day based on what's freshest at the moment.
Quimet & Quimet
Carrer de Poeta Cabanyes, 25
This lovely family-run tapas bar in the residential Poble Sec neighborhood is nearly always bursting with visitors queuing up to the bar for a taste of their famous dishes. Squeeze in and find a spot for yourself – it's standing room only, but the food is well worth it. Their signature dish is a smoked salmon, creme fraiche, and truffled honey tapa served atop crunchy bread.
But perhaps the most fun part of a visit to Quimet & Quimet is watching the food get prepared at lightning speed right in front of your eyes at the bar. If you're not sure what to order, just ask for a recommendation!
Bormuth
Plaça Comercial, 1
For a more modern setting, head on over to Bormuth, a trendy tapas bar in the Born district that mixes together classic and current. It's especially good to go on a lazy Sunday to enjoy a round of tapas with friends. You'll find tapas here that aren't common on menus in other locations in the city. That's because the selection here takes a dose of inspiration from capital Madrid.
They do take reservations, but only for groups of 4 or more. We definitely recommend making one!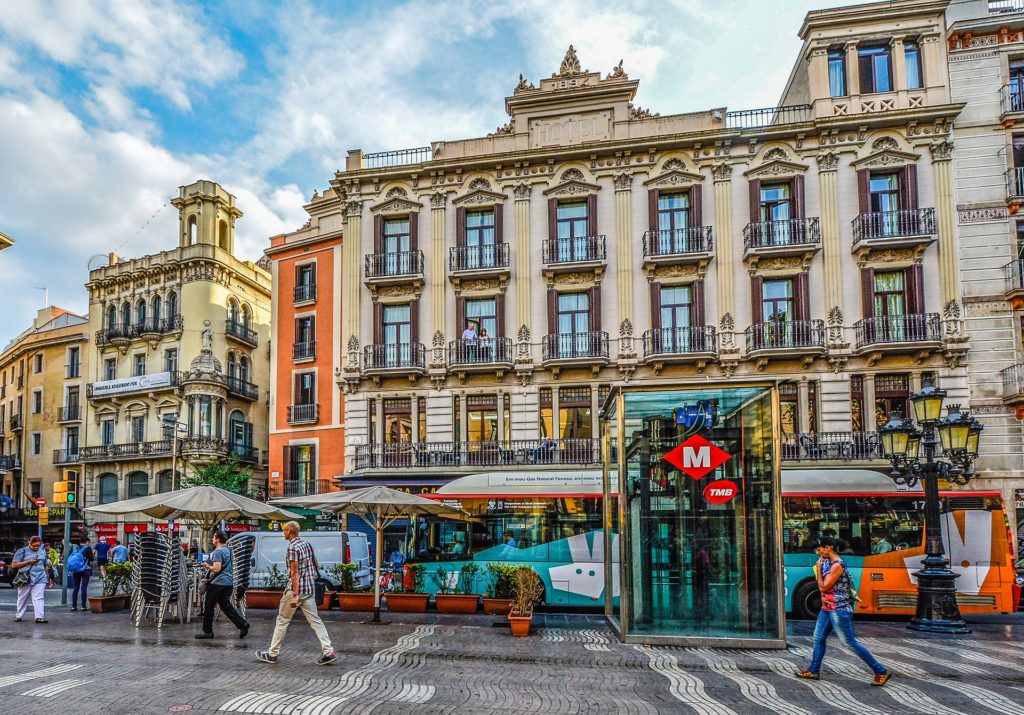 La Flauta
Carrer d'Aribau, 23
For fans of seafood tapas, La Flauta serves an excellent selection of dishes straight from the waves of the Mediterranean. If you're not so big on seafood, the good news is the rest of their menu is filled with plenty of meat and veggie options. In other words, La Flauta makes a good crowd-pleaser.
This restaurant does not take reservations, so try to get there early if you don't want to wait before your meal.
La Bombeta
Calle de la Maquinista, 3
The beachside Barceloneta neighborhood is well-known for being an inexpensive place to get a great meal. La Bombeta is one of the best places here to enjoy tapas for a reasonable price. Due to its seaside location, there's plenty of fish and seafood on the menu, but their most famous dish is the "bomba" – a large round tapa similar to a croquette (just bigger!) filled with meat and potatoes and topped with spicy sauce.
A word of warning – they don't accept credit cards, so make sure to take cash with you!
That brings us to the end of our list. We hope you enjoy eating at the best tapas bars in Barcelona!