The US is extremely proud of its education, and rightly so.
US universities consistently dominate the top 100 world rankings, with MIT, Stanford, and Harvard rarely displaced from the top three spots.
US educational prestige, however, comes at a cost and not everyone will be able to afford to study in the US.
Spain also boasts an acclaimed education system, steeped in history, yet the cost of education in Spain is a fraction of the price.
Cost of Education in Spain is cheaper than in the US
There are many factors to consider when deciding a destination to study abroad: courses available, language, international rankings, acceptance rates, visas…
A dream course in a dream location, however, may still lie out of reach if the tuition fees and living costs are beyond your budget.
It is in this area that Spain and the US differ most in terms of locations to study abroad.
The cost of education in Spain is significantly more economical than in the US.
Let's take a closer look at education in Spain vs the US.
Cost of living in Spain and the US
Using the Expatisan cost of living indicator, Spain's capital city of Madrid is 32% cheaper (as of 2021) to live in than the US's capital of Washington DC.
This takes into account such factors as food, housing, clothing, transportation, personal care, and entertainment.
New York comes out a whopping 67% more expensive than Madrid!
Los Angeles is 28% more expensive than Madrid, Chicago is 37% more expensive, and San Diego is 38% more expensive.
Even though overall living costs in the US are higher than in Spain, figures do vary considerably from city to city and some US cities are comparable to Spain.
The cost of living in Houston, Phoenix, Omaha, and Kansas City for example, is about the same as in Madrid.
It should be remembered, though, that Madrid is up there with Barcelona as the most expensive places to live in Spain.
If we compare, for example, Houston and Phoenix with Valencia we see that living costs in Houston are 19% more expensive and Phoenix are 24% more expensive than Valencia.
Even more affordable in the south of Spain
The most affordable Spanish cities to live in are in the south of the country Murcia, Alicante, Granada, Almería, Seville, and Cadiz.
Studying in a school or university in one of these southern Spanish cities will bring your living costs down even further.
The cost of living in New York, for example, is 111% more expensive than in Seville and 116% more expensive than Granada.
And both Granada and Seville are home to some fine schools and universities.
In the US the estimated monthly living costs (as of 2021) for a single person are $2,572 (€2,145) according to Expatisan.
This compares to €1,476 ($1,768) per month for Spain.
Spain ranks as the third cheapest country in the whole of Western Europe to live and even the most expensive Spanish cities (San Sebastian, Barcelona, Madrid, Bilbao, Palma de Majorca) are affordable to most and certainly more economical than the vast majority of the US.
Tuition fees in Spain vs the US
What about tuition fees? The cost of education in Spain is significantly cheaper than the cost of education in the US.
US Tuition fees average between $5,000 and $50,000 per year in comparison to Spanish average annual tuition fees of between $880 and $2,450.
Non-EU students will typically pay more than EU students, but students at Spanish schools and universities will be paying a lot less for their courses than students in the US.
Quality of life in Spain
There are numerous quality of life indexes to be found online and both Spain and the US consistently rank very highly.
These are typically a measure of such factors like purchasing power, safety, healthcare, climate, cost of living, pollution, and property price to income.
Using Numbeo Quality of Life Index as an example we can see that Spain, as of 2021, has a reading of 165.44 and the US has a reading of 166.98.
These readings are almost identical and Spain and the US are side by side on the list. Both are classified as enjoying a "Very High" quality of life.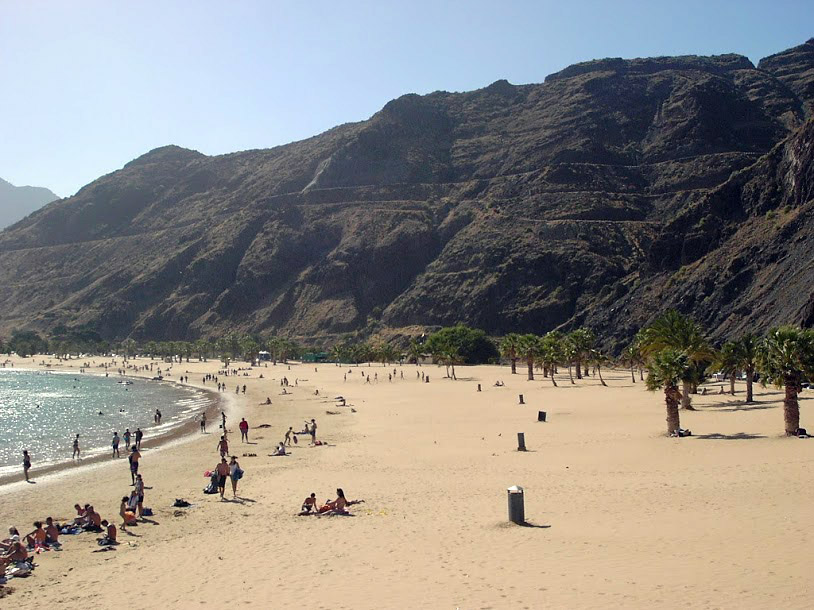 Comparing the cost of education in Spain vs cost of education in the US it is abundantly clear that Spain is the cheaper option. Both countries offer first-rate education and great standards of living.
US schools and universities overall rank higher than Spanish schools and universities and therefore carry more prestige.
But it will be down to the individual to decide whether this is enough to tip their decision.
Acceptance rates, in general, are lower in the US. Securing a place on a course is much more competitive in the US and if you do manage to get the required grades you will then have to ensure you can raise the necessary funds to meet the cost of education in the US.
Spain is not just an affordable place to live and study
Spain is obviously a much smaller country than the US (19 times smaller in fact), but it is a diverse country with something for everyone: sunny beaches, towering mountains, ski resorts, modern cities, exciting museums and galleries, Roman aqueducts, Arabic palaces, ancient mosques, and cathedrals.
Not only is the cost of education in Spain very economical, Spain is also a cheap country to live in with wonderful cuisine, rich culture and history, vibrant nightlife, beautiful scenery, and great climate.