If you've been studying Spanish for some time, and are looking to test your fluency, the SIELE Exam is the way to go!
This examination aims to help professionals and students alike prove their Spanish proficiency in a quick and easy way.
If you're ready to take the next step in your Spanish speaking journey, we'll go over everything you need to know about the SIELE Exam in this comprehensive guide!
What is the SIELE Exam?
To begin, SIELE is short for Servico Internacional de Evaluación de la Lengua Española.
Alternately known as The International Evaluation Service of the Spanish Language.
The SIELE Spanish exam is an internationally recognized assessment service as it relates to the Spanish language.
In short, it provides a way for Spanish speakers to prove their proficiency in the language online.
There are a few different competency areas in which candidates take part in during the exam itself. I.e.:
Reading
Listening
Speaking
Writing
You can complete these four sections in one sitting or split them into two parts.
These levels are all associated with the CEFR (Common European Framework of Reference for Languages).
Those who pass the exam receive a SIELE certificate that includes a sum of your score for the above competency areas (reading comprehension, written expression, listening comprehension, and spoken interactions.)
These competencies cover all areas of the Spanish language.
Let's explore these a bit further.
SIELE Exam Levels
Another important item of note is that the exams can further be distinguished by six separate examination types.
The SIELE Global encompasses each of the levels mentioned above.
The levels break down further into independent modalities: S1 through S5.
The S1 modality encompasses both reading and listening comprehension.
S2 refers to reading comprehension as well as written expression and interaction.
The S3 level is a modality that covers listening comprehension in conjunction with spoken interactions.
The one modality that has a singular outcome is S4, which deals with spoken expression and interaction.
Finally, the S5 exam modality has the candidate test expressions and interactions in both verbal and written form.
Each of the comprehensive topics and question used during testing are chosen from the Instituto Cervantes Curriculum as well as the CEFR.
Good news: there's no way to fail the SIELE test!
After testing, you'll simply learn your proficiency level for each completed section.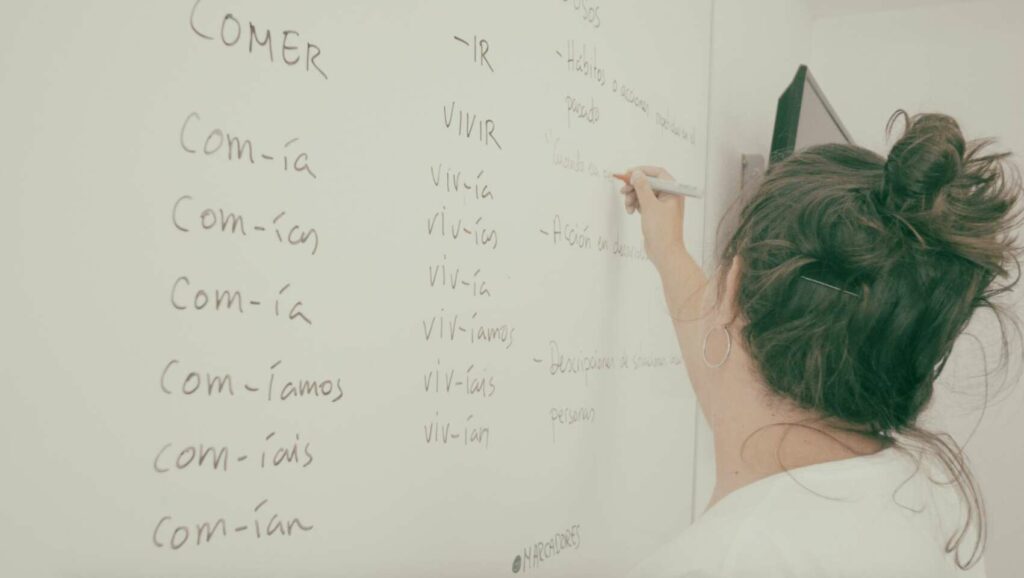 First Test  – Reading
The first section of the overall test covers reading comprehension.
This part of the test contains a mix of different tasks and questions.
During this section, each test taker will need to be able to read different texts of varying complexity and topics.
Overall, test takers have a maximum amount of allotted time of 60 minutes to complete this.
Scoring during this section is automatic.
Second Test  – Listening
Similar to the reading comprehension section, test takers will experience a mixture of topics at this stage, with varying levels of complexity.
To complete this section, test takers will have a total of 55 minutes to complete the tasks and questions at hand.
As with the reading portion, this section gets scored automatically.
Third Test  – Writing
Moving on to the writing section, the allotted time continues to decrease slightly.
Participants have 50 minutes to complete the tasks during this written expression and interaction section.
Participants are provided instructions for two separate tasks.
These tasks include having to write two separate pieces of text in relation to the given prompts.
This section does not get scored automatically. Rather, answers get evaluated by SIELE scorers after completion.
Fourth Test  – Verbal
Depending on how comfortable you are with the language, this section might be the most daunting as maximum time to complete is only 15 minutes.
Five separate tasks are provided during this piece.
Participants must then record their answers to varying questions, as well as verbally perform a presentation.
Again, answers do not get scored automatically.
Participants will need to wait to receive their scores from accredited scorers associated with SIELE.
How to Take the SIELE Exam
The exam itself can be completed entirely online, with results ready within a three-week time period.
However, applicants must complete the exam in a designated exam center.
Anyone can take the exam to measure their Spanish proficiency.
As a quick side note, the SIELE exam measures Spanish fluency up to the C1 level, with only the C2 level remaining.
For example, test takers might score a SIELE B2 on the writing section and a B1 level for reading.
For those hoping to score past the C1 level, the DELE exam would be your next option.
The online exam can be taken in various facilities located around the globe.
For those in the United States, the SIELE exam centers are located in major cities such as Seattle, Los Angeles, and New York.
To begin, a hopeful participant will need to choose which modality (SIELE Global or independent) before then registering for the exam.
You can book your exam slot at the SIELE website here.
On the day of the exam, you'll want to ensure you arrive a few minutes early.
Don't forget the ID document you used during your exam registration and be prepared to remember your login details.
On the day of the exam itself, you are allowed a short 15-minute break between the second and third test sections (listening and writing).
Cost Breakdown
Depending on where in the world you complete the exam, the total cost will vary.
For those taking the exam in the US, the entire cost equals about $175.
Keep in mind, the cost will vary for those who wish to take the exam via independent modalities.
For example, the shorter sections of the exam will run about $85 to $90 per section.
According to the official SIELE website, there are test centers located in 85 different countries around the world.
That's over 1,000 locations that hopeful test takers are able to choose from!
Validity Period
Obtaining a SIELE certificate means you now hold a five-year validation of Spanish proficiency upon receipt of your results.
The test is promoted by multiple institutions such as the Instituto Cervantes and the Universidad de Salamanca.
Additional institutions that support the exam include the Universidad Nacional Autónoma de México and the Universidad de Buenos Aires.
Due to this, you can walk away from the test knowing that quality standards and overall best practices were used in the creation of the topics and questions presented to test takers.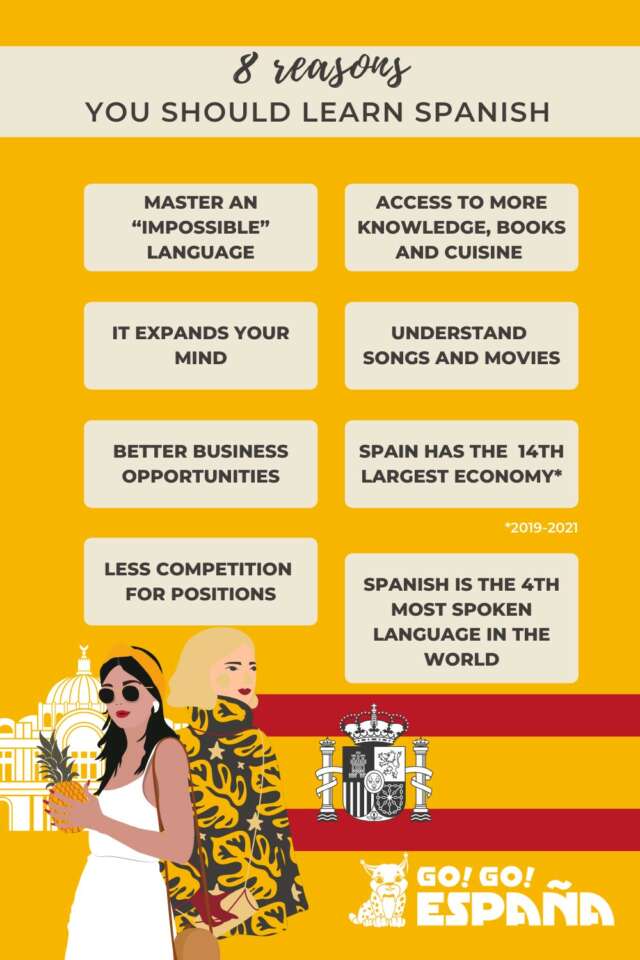 Why Take the SIELE?
If you're working on your Spanish fluency, you might be wondering why go to the trouble of taking an exam to certify your proficiency?
The SIELE exam is a way for you to measure your knowledge of the language and your overall mastery of it.
Understanding this base line helps you to focus on where you might need a little work, where you extra study might help, and what you can do to master your overall fluency.
In addition, doing well on the SIELE can boost your application to universities you hope to attend or businesses you hope to work for.
Or, perhaps you hope to gain Spanish citizenship.
The SIELE exam is one crucial step in that process!
SIELE Registration

Additional information regarding the SIELE Exam can be found at the Instituto Cervantes website.
From there, you can register with your preferred date, time, and preferred test modality.
While the SIELE exam has only been a testing option since 2016, it has quickly made its mark as a notable exam.
As mentioned above, many institutions including private universities, government entities, and global businesses have recognized it as a prominent test for speakers around the world.
If you're ready to take the SIELE exam, but still have questions, don't hesitate to contact our team today.
We're here to answer any outstanding questions you might have.
From testing dates to online registration, we can help walk you through the process of this essential exam.