When you're visiting or living in Spain, one of the highlights is experiencing the local food culture. Spain has a well-deserved reputation as one of the best countries in the world for food lovers, and the capital city is no exception. There are seemingly endless opportunities to enjoy a great meal in Madrid, and one of the best places to find a meal is your local market. That brings us to the San Miguel Market in Madrid.
Located in the heart of the city center, just a few steps away from the grand Plaza Mayor, this market brims with tantalizing tapas treats. It's the perfect place to go with friends or family to enjoy a true taste of authentic Spanish cuisine.
But this market isn't quite like your traditional Spanish market. Here's everything you need to know about the San Miguel Market in Madrid.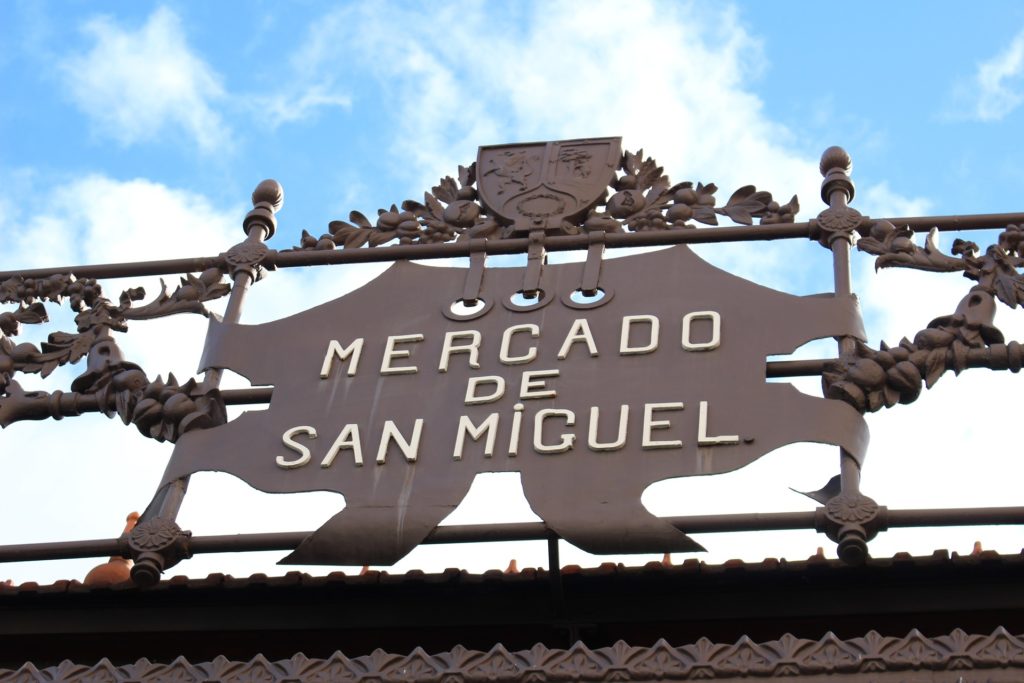 The history of San Miguel Market in Madrid
San Miguel Market in Madrid as we know it today opened in 1916, which makes it just over 100 years old. Over the years, it stood out in the city for its beautiful wrought-iron structure, central location, and huge space dedicated to delicious food.
But a market has been located on this site ever since medieval times in some form or another. It started out as an open-air area where different guilds would come to sell their artisanal products.
By the 1800s, it had changed into a market known for its fresh fish. Its next step was to undergo a transformation inspired by a beautiful Parisian market, Les Halles (which has since been demolished and replaced by a shopping center). Led by architect Alfonso Dubé y Diez, the market structure that stands today was inaugurated on May 13, 1916.
Today, the outside may look the same as it did in 1916, but the insides have evolved. It got a glossy makeover to bring it up to date that took six years. The version of San Miguel Market in Madrid that you can visit today was officially opened in 2009.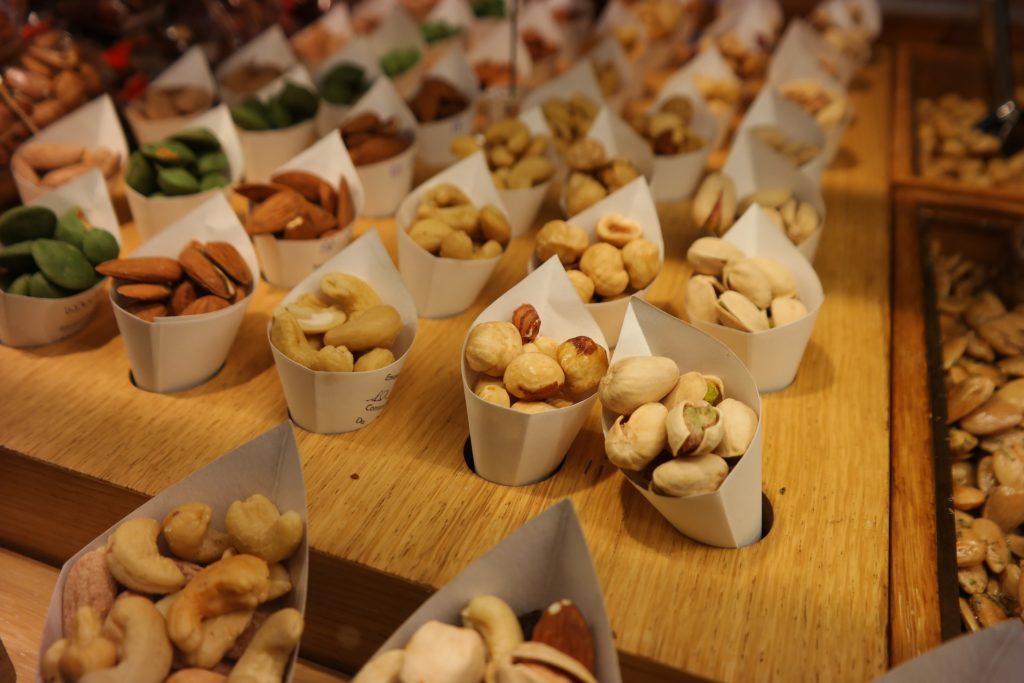 Visiting San Miguel Market in Madrid Today
So what did the new version of the market bring? Now, instead of the traditional stands selling fresh produce and ingredients, the market is filled with tapas bars that serve food made from these ingredients.
That means you can try lots of different tastes of some of the top food that Madrid has to offer. Wander from bar to bar ordering whatever looks best.
One tip: get there early! The market has such great food that it's become a real tourist attraction, receiving over 10 million visits per year. At peak dining times, it can definitely get a bit busy. The focus on all the food here is ensuring that it's of the highest quality.
The food you can try ranges from everything from excellent Spanish seafood to creative takes on local classic dishes. There are also a handful of bars where you can enjoy a drink with friends.
The San Miguel Market in Madrid also hosts a variety of cultural events throughout the year. That means you might get more than a meal if you're lucky!
As an added bonus, its super-central location makes it the perfect stop on a busy day of sightseeing and exploring Madrid.