Learning a foreign language? Congratulations! It's an exciting journey, and your new language skills will be open new doors for you. Whether you're learning just for fun or you're hoping to improve your skills for work or school, there are lots of great resources to learn Spanish (and any other foreign language) out there.
There are lots of different ways to learn Spanish, so take some time testing out different methods to see which one works best for you. There's no one size fits all! As long as it works for you, you're in a good spot.
Let's get started with the best resources to learn Spanish so you can start practicing right away!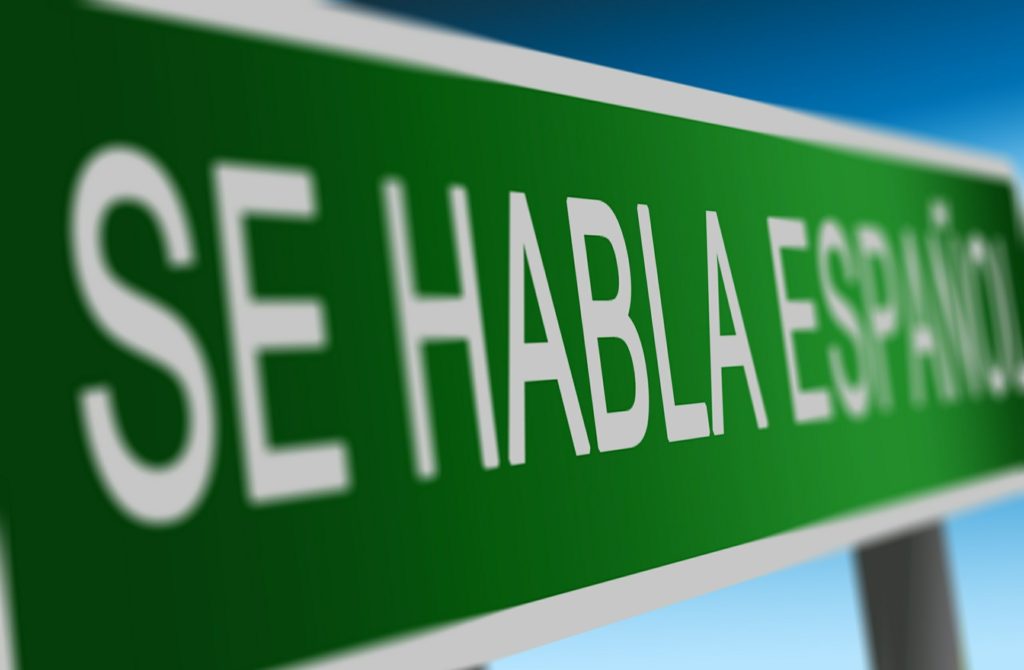 Forvo
This website lets you hear how any word is pronounced. Pretty cool, right?
Just look up a word or phrase you want to hear pronounced. Forvo pulls up a clip of a native speaker saying it. It also tells you if the person is male or female, and where they are from.
WordReference
Forget about your traditional dictionary. WordReference is where it's at when it comes to looking up word meaning in Spanish. This online dictionary is packed with tons of words, from formal ones you'd only read in Cervantes-esque literature to slang you hear on the street.
The website also has forums where users can post and answer questions about a specific word.
This is hands-down one of the most useful resources for speaking Spanish.
Linguee
While not as good as a dictionary as WordReference, Linguee can be a very useful tool. When you type in a word, it shows you the translation in English, as well as real examples where this word has been translated.
The only issue? Sometimes the translations it shows you have clearly been done by a non-native speaker and aren't very accurate. Keep a critical eye out, but when used thoughtfully Linguee can be a big help.
Easy Spanish on YouTube
Easy Spanish delivers on its promise – it features short, fun videos designed to help you improve your Spanish. The videos have subtitles in both Spanish and English, so you can learn quickly. The videos feature everyday conversations with real native Spanish speakers, like a girl who goes around a neighborhood in Lima, Peru, asking people on the street what they do and why.
Practice Makes Perfect Spanish Verb Workbook (Dorothy Richmond)
This workbook is one of the best ones out there for brushing up on your Spanish verbs. It features plenty of simple and helpful exercises for honing in on a specific verb tense. It's easy to pick up and just do a couple. You could also sit down and put in a few hours' of intense studying. Either way, this workbook will sharpen your verb conjugation skills.
Duolingo & Busuu
Speaking of ways you can squeeze in a bit of practice in a few minutes, why not try an app to learn Spanish? There are tons out there, and the top ones have gamified the language learning experience to make it fun. Two of the better-known ones are Duolingo and Busuu, but there are hundreds to choose from.
Find out about even more apps to learn Spanish.
Your favorite magazine or book – in Spanish
If there's something you love reading in your native language, see if you can pick up a copy in Spanish, too! Lots of magazines have international editions translated into local languages, and popular books often get translated, too.
The easiest material to read is factual, so things like sports or fashion magazines are much easier to read than many children's books (which often feature supernatural situations). But pick up something you know you'll enjoy, and it'll make it that much easier to keep up the practice.
Say Something in Spanish
This web-based game features challenges for different levels. It's all about just saying something, without worrying if you're making mistakes or not. Actually, they say "Mistakes are the lifeblood of language learning, so celebrate them." The challenges are easy and build up slowly, so you won't feel overwhelmed. It's also fun!
Netflix
It's time to ask mom and dad for the Netflix password. Did you know there are lots of Spanish-language movies and shows here? Take advantage of it (and don't forget to turn on the subtitles too). This is definitely one of the most fun resources to learn Spanish!