Are you looking to rent a house in Spain? Are you planning to move to Spain to study, work, or retire?
The population of Spain is currently 47 million and immigrants make up around 12% of this total.
Spain is consistently one of the world's most popular tourist and immigration destinations and it is not difficult to work out why!
Spain has an extremely attractive climate, sunny and warm, but not too warm, and a vast variety of environments to suit almost everyone.
Why rent a house in Spain?
Whether you are looking to rent a house in Spain in the tranquil countryside, balmy beaches, rugged hills, snowy peaks, modern cities, or bustling rural communities you will find it somewhere in Spain.
Spain has been a popular retirement destination for many years and its thriving cities and world-renowned high schools and universities attract more and more immigrants and expats year on year.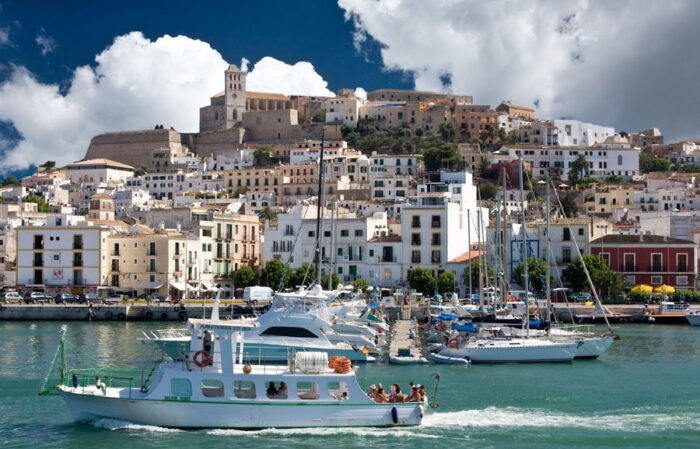 The most popular cities to rent a house in Spain
So, how do you go about deciding where to live in Spain?
Spain's capital city is, of course, Madrid and this is Spain's most populated city by far to rent a house in Spain as over three million people live in Madrid.
Barcelona is the second-largest city in Spain by population with around one and a half million residents.
After Madrid and Barcelona comes Valencia, Sevilla, Zaragoza, Malaga, and Murcia, but none of these cities have a population of over one million people.
Most people's first instincts when considering a move to Spain for work or study will be to look into Madrid or Barcelona.
There are certainly more opportunities in terms of employment and quality educational institutions to choose from in Spain's two major cities.
However, Madrid and Barcelona are some of the most expensive places to rent an apartment in Spain.
Rents vary around Spain
San Sebastian is the most expensive city in terms of property to rent in Spain with an average monthly rent of between €1,362- €968 for 85 m2 furnished accommodation.
Barcelona comes in a close second, followed by Madrid and then Bilbao, Palma de Mallorca, Valencia, Pamplona, Tarragona, and Valladolid.
These Spanish cities may be demand 'high' rents, but we have to remember that these are 'high' rents relative to Spain and Spain is one of the most economical countries to rent in Europe.
Outside of Spain's big cities, rents are much lower, and southern Spain is in general an extremely economical part of the world to rent a property.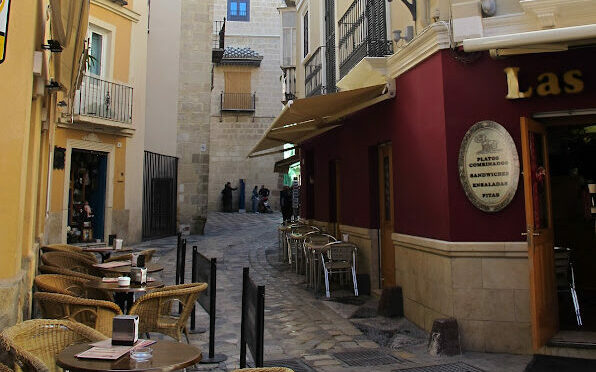 Spain is one of the cheapest places to rent a house in Europe
Only Greece and some parts of Eastern Europe can currently match Spain for its low cost of living.
The difference in price between a house to rent in Spain and places such as USA, UK, China, Japan, Australia, Germany, France, Holland, and Scandinavia is remarkable.
Out of interest the average monthly rent for a two bedroom property in the world's most expensive place to rent, Hong Kong, is around $3,500 compared to $1,000 in Spain.
Spain is world famous for the fantastic quality of life it offers.
Spain's quality of life is measured by a variety of factors, but principally low cost of living married with great employment and education potential in a comfortable climate with beautiful surroundings.
Renting a property in Spain
So, if you've decided you are ready to make your move and plan to rent a house in Spain, you will want to know all about the ins and outs of the Spanish rental property market.
Rental procedures vary from country to country. It is certainly worth doing some research before diving in a trying to find a Spanish rental property.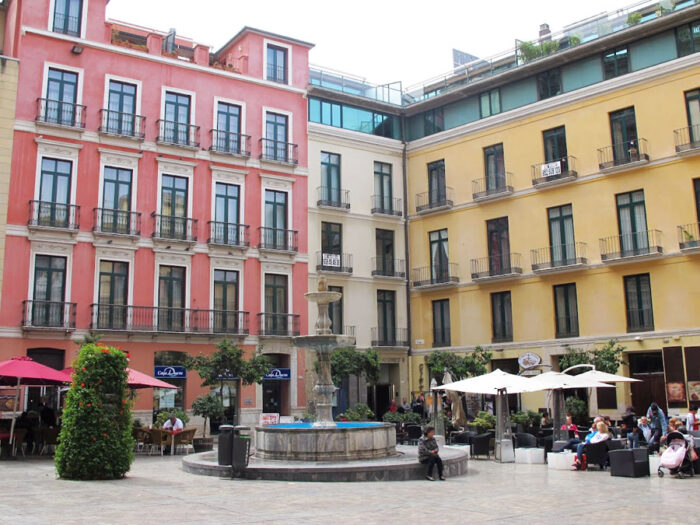 Tenant rights in Spain
The first thing to say is that rental tenants in Spain are given considerable protection by Spanish law.
This is not the case in many countries and Spain's strong tenant rights give confidence to new renters.
Express permission must be granted by a tenant, for example, before a landlord can enter a rented property.
Negotiating rent in Spain
Whether you can or cannot negotiate your rent in Spain is something that is not set in stone.
Many people do successfully manage to persuade their landlord to offer them a reduced rent, many don't bother asking, and many try and fail.
Success rates will depend on how competitive the local area is for renting, negotiation skills of the tenant, and the tenant's willingness to negotiate.
Types of contracts when renting a house Spain
In Spain there are 'Contratos de arrendamiento de temporada' (short-term rental Spain contracts) which last up to 12 months a year and 'Contratos de arriendo de vivienda' (long term rental Spain contracts) for periods of time longer than 12 months.
According to law, Spanish rental agreements do not have to be covered by written contracts. However, it is certainly a good idea to press to have one.
After you have been renting for more than a year in a certain property you are usually granted the opportunity to sign for a longer subsequent contract, up to three years.
Landlords can only ask you to leave the rented property in very specific circumstances.
When signing a contract, landlords will typically demand a deposit of either one or two months' rent.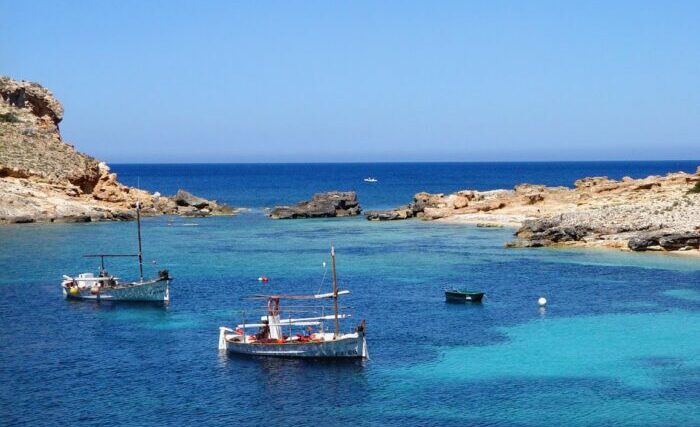 What documents will I need to provide?
You will be asked to show evidence of your residency status in Spain and identity (NIE) when signing a rental agreement.
Sometimes personal references will be asked for and you will also need to be able to show evidence that you have or will be earning the funds required to meet the rent and bills.
Do I need to be employed to rent a property in Spain?
Legally you do not have to have a job before you rent a house in Spain. However, your landlord will want to see evidence that you will be able to pay the rent and bills.
If you don't have an employment contract and wage slips to show, you will most probably be asked to show proof that you have sufficient funds available to meet costs, or provide someone to act as a guarantor.
What kinds of bills do I need to budget for?
Usually tenants will pay bills for general utilities such as water, electricity, and telephone.
If there are maintenance costs related to the property, such as a swimming pool or garden, tenants may also be asked to cover these.
Waste collection for the property is generally paid by landlords, but this is not always the case, so it is something to watch out for.
It is always best to ask for a clear and transparent breakdown of all extra costs that will be added on top of the basic rent prior to signing a contract.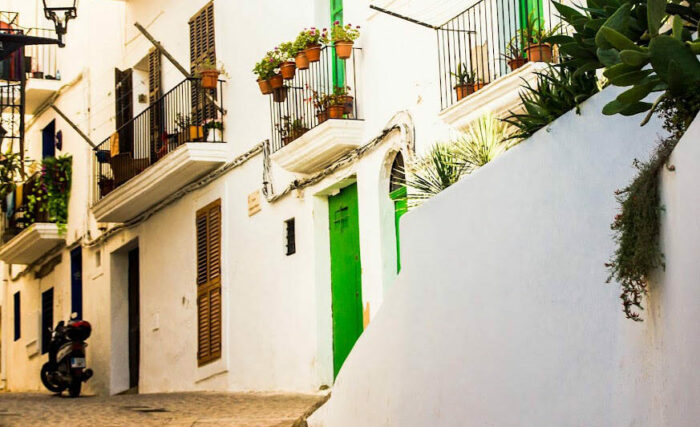 How can I search for rental properties in Spain?
The most common way to search for suitable properties to rent in Spain these days is online via a website or app.
Some of the most popular websites to find a rental property in Spain include Idealista.com, Fotocasa.com, Habitaclia.com, Pisos.com, and Flatio.com.
Idealista.com is the Rightmove Spain: the largest and most popular of the portals dedicated to property to rent in Spain.
At Go! Go! España we are here to help you will anything and everything related to moving to Spain to live, study, and work.
Regarding Spanish rental properties, we have close links with rental providers up and down the country and are proud to offer free advice to anyone wishing to move to Spain.
We can help you with the room, apartment, house, and villa rental in Spain.
If you would like to learn more about renting a house in Spain in general or need specific help pertaining to a particular aspect of your move, please don't hesitate to get in touch.