One of the major frameworks used by students and universities as it relates to studies is known as the European Credit Transfer System or simply ECTS.
If you're a current student wanting to learn more about this point system, you may have searched 'how to convert ECTS credits to US credits and vice versa' a time or two.
No need to scroll through endless online searches. We've got a full framework guide for you below on how to convert ECTS credits to US credits and vice versa!
We'll go over the ins and outs of this system.
We'll explore how the system makes the study abroad process easier for students hoping to gain credits while studying abroad.
Before we go over exactly how to convert ECTS Credits to US Credits and vice versa, we'll first explore what ECTS credits are.
Let's dive in!
What Are ECTS Credits?
Sometimes ECTS credits also get referred to as ECTS points.
They are the points laid out by an institution that indicate how much work will be required to complete either your study program or the modules within a study program.
These credits equate to your workload or overall studies.
In a broad sense, university credits outline the workload that students will need to complete in order to comply with the institution's educational framework.
Depending on the university or institution, a year of study will equal 60 ECTS credits.
The number of credits accumulated for a bachelor's degree will vary from those needed for a master's degree and so forth.
What is the ECTS Framework?
In order to understand how to convert ECTS credits to US credits and vice versa, let's also take a deeper look at the overall ECTS framework.
The ECTS system itself gets used by universities around the world.
This system helps students measure their learning achievements and transfer credits from one school to another.
It helps make education comparable globally.
With this system, credits for one course are considered equivalent between universities.
Because of this, students get credit for the courses taken during the semester or year spent studying abroad.
This is where understanding the conversion of credits will come in handy. That's where we come in.
How to Convert ECTS Credits to US Credits
If you're studying abroad at a European university, you'll want to know how the ECTS credits you earn while studying abroad get converted to US credits.
The same goes for students studying in the United States who want their credits to convert back to their European universities upon completion of study.
How does the process work?
The first item of note is that credits within the ECTS framework compared to credits within the United States is via a 2:1 ratio.
Recall that a year of study will generally be equal to 60 ECTS credits.
With this scale, 60 ECTS credits is equal to 30 US credits.
While this rate will fluctuate, this is a fairly standard conversion rate for many accredited universities.
For example, the University of South Carolina has a handy credit conversion guide for various countries and schools around the world.
In it, countries are outlined by which credit system they use along with the conversion multiplier amount.
For certain Spanish universities, the 2:1 conversion ratio largely holds true.
For example at the Universidad Carlos III de Madrid, the credit conversion works as follows:
University
System Used
Conversion Multiplier
Conversion Example
Universidad Carlos
III de Madrid
ECTS
0.5
2 ECTS = 1 US Credit
Many US universities require about 30 credit hours per year.
This equates to 120 full credit hours for a traditional bachelor's degree.
Converting ECTS credits to credit hours in the US means you will essentially halve your credits earned.
As an example, for study abroad students hoping to convert their credits, this means a study abroad semester will generally indicate you'll need to take anywhere from 12 to 15 credits as a normal course load.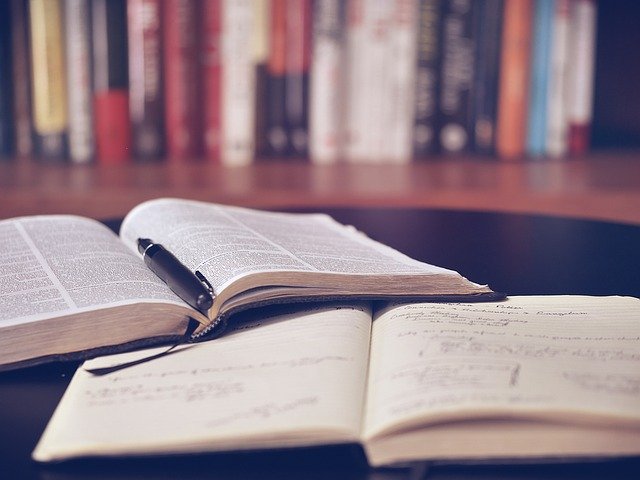 How to Convert US to ECTS Credits
Conversely, students studying abroad in the US will want to convert their credit hours to ECTS credits.
What does this look like?
It will look different depending on how many credit hours you took while abroad.
For international students wanting to convert their US credits to ECTS credits, this means a semester abroad will generally mean you will be taking around 30 ECTS credits for a semester (or 15 US credits) for a full-time course load.
ECTS vs. US Credits
Why are these conversions necessary?
By providing an avenue for converting class credits, students all around the globe can take part in studies far from their home.
They can still apply the credits earned to their overall degree course at the end.
However, higher education systems vary widely around the world.
What the ECTS framework does is that it allows different learning styles to be blended with various study programs worldwide.
The differences between the ECTS system and the US based system are fairly straightforward.
US System
In the United States, many university study programs work from what many refer to as the semester credit hour system.
As mentioned above, full-time students generally study under a 30-credit course load per year.
This equates to 120 credit hours per bachelor's degree.
Each credit makes up one hour of classroom instruction and two hours of preparation outside of the classroom.
Different classes will sometimes have different levels of credit hours.
Successful completion of a typical university class will generally equal 3 semester credit hours.
More basic courses will generally equate to 1 or 2 credits.
For US students, your credit hours will affect your overall grade point average or GPA.
A student's GPA gets calculated based on scores received during each course.
ECTS System
As we know, the ECTS is commonly used in Europe.
The main difference between the two systems is that the ECTS framework is geared more toward student study.
Whereas the US system is geared more toward faculty teaching.
The system is built so that student study times are shorter, and workloads are made more transparent.
Overall, the ECTS is meant to give students a transparent view of courses and modules as they relate to the overall learning process.
This framework is great as its helpful for students seeking flexible national and international study opportunities.
Grading looks a little different under this system compared to the US system.
The ECTS framework adopted a new grading scale in 2009.
The new scale relies on percentages of overall students in relation to top grades.
Essentially, the first 10% of students with a passing grade would receive an A grade, the next 25% would receive a B grade and so on.
Because many universities utilize a fixed grading scale, it can be difficult for countries or other institutions to directly convert a students' grades.
This is where the ECTS comes in handy as a conversion tool.
With it, universities can convert a student's learning performance at their current university and convert that grade to another university's grading scale.
For study abroad students, this is crucial for making sure you get credit for the classes you're currently taking and for the classes you will be taking while abroad.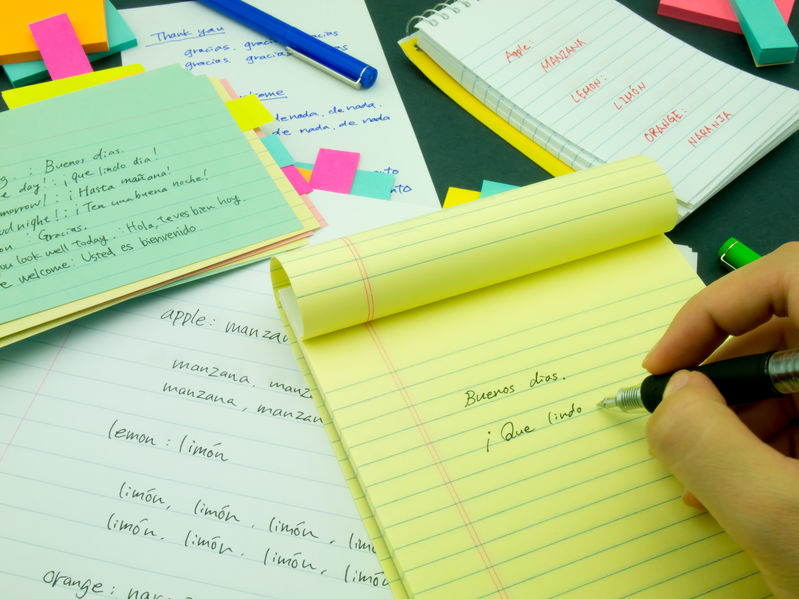 ECTS to Credit Hours – Fast Facts
It might seem a little confusing at first to know how many credits will be applied to your overall university degree at the end of your study abroad semester or year.
Here are a few fast facts that will help you understand what the system is made up of:
The university predetermines ECTS credit hours
Many countries accept ECTS and US credit hour conversions
ECTS is based on time it takes to study
US system is based on time it takes for a professor to teach
ECTS to US credits is typically based on a 2:1 ratio
ECTS became adopted by universities in the late 1980s
60 ECTS credits equate to one full year of study
Many universities utilize their own system.
Many will work with sister universities for study abroad students to make sure credits get converted appropriately.
The best thing to remember is to notify and work with your current university to ensure your credits taken abroad will transfer upon completion of your courses.
The EHEA
To understand the ECTS system means understanding which universities include themselves alongside other countries that utilize the system.
Many of the universities that do use the ECTS framework are member countries of what is known as the European Higher Education Area (EHEA).
The EHEA was established as a means to ensure high-quality education was provided to countries around Europe.
In addition, higher education was to follow certain principals committed to comparable levels of education regardless of location.
Today, 48 countries count themselves among the EHEA.
Some of these countries include:
Spain
Belgium
France
Denmark
United Kingdom
Sweden
ECTS Credits to US – Higher Degrees
The conversion of ECTS credits to US credits and vice versa also applies to graduate degrees as well as undergraduate studies.
Because undergraduate degrees typically take longer time, more credit hours become needed for completion.
In the case of a graduate degree, credit hours needed for degree completion will generally be anywhere from 90 ECTS to 120 ECTS credits.
In American credit hours, you'll likely need to complete around anywhere from 30 to 60 credit hours for a master's level degree.
These hours will obviously fluctuate depending on the school itself and the course taken.
But the conversion bounds will remain similar.
If studying abroad for a graduate degree, your university will be able to confirm the conversion for your overall course load and transcript.
Benefits to the ECTS Credit System
With the inception of the EHEA, degree programs were made more transparent across Europe.
This wasn't the only benefit to the nations included in the EHEA.
The ECTS framework also made study programs more accessible and transparent locally and globally as well.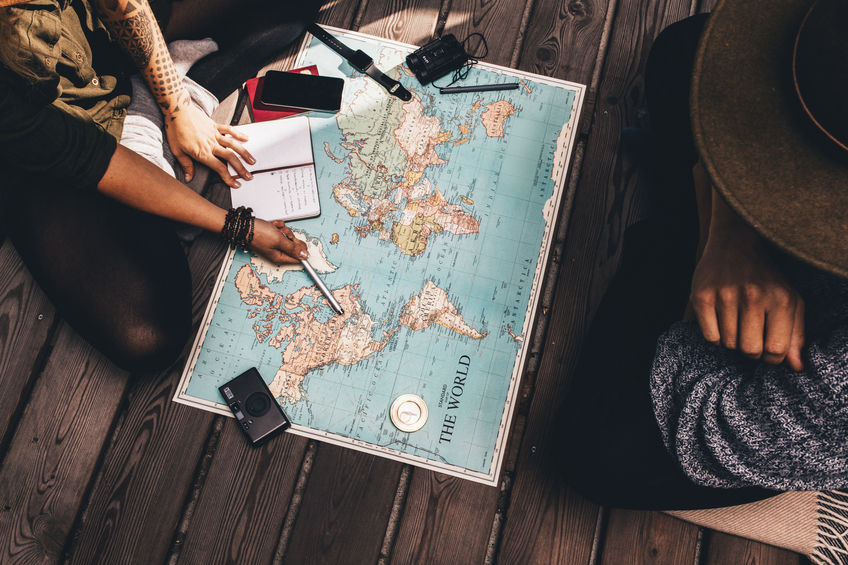 Still Have Questions on How to Convert ECTS Credits to US Credits?
There are plenty of online resources that can help you convert your credits online such as this handy online calculator. You can also use any of the information presented above to help convert ECTS to American credits or vice versa.
Your time abroad will be filled with so many life-changing learning opportunities.
The last thing you want to do is give up the university credits you earn while away.
Yes, studying abroad is all about learning and exploring the culture around you.
It is also about adding the credits you earn to your overall university degree.
No need to walk away empty handed or be unsure of how many credits you've earned after reading through the steps above.
Converting ECTS credits to US credits isn't a difficult process overall.
For those studying in Spain, you'll simply want to halve your European credits to obtain your US credit amount.
For those studying in the US eventually to return to Spain, the inverse is true. You will double your credit amounts earned while abroad.
You'll simply want to confirm with your university what your course load will look like while abroad in tandem with your overall degree path.
Give Yourself Credit
For any additional questions you might have, your school's study abroad office or coordinator will be able to work with you.
They will help you to ensure you remain in compliance with your avenue of study.
In addition, remember that you can utilize online calculators such as this one provided above as an estimate on equivalent ECTS credit hours.
The best thing to remember about both of these European and American credit systems is that your university will willingly work closely with you to ensure compliance with your course of study.
The main item to remember? Both systems exist to help you, the student.
There's so much to learn while preparing for your time abroad.
Meeting with your university's study abroad office as early as possible during your preparation will help ensure you get appropriately converted credit for the courses you take.
You'll want to keep in contact with your school frequently to make sure no surprises happen while you're far from home.
Whether you're in Spain, the US, or anywhere in between, knowing how to convert ECTS credits to US credits and vice versa before you leave will help eliminate any stress that comes with the transfer of credits upon completion.