One pleasant surprise that many people find when they come to Spain is that dining out can be really affordable. Yep, you can definitely find Michelin-starred restaurants that cost a small fortune, but there are also plenty of restaurants offering excellent food at excellent prices. Today, we're going to introduce you to some of our favorite cheap eats in Madrid.
For cheap, we mean that you can eat here for around €10-€15 per person. One tip before you dine: Lunch is often cheaper than dinner. That means if you're only going to splurge on one, you'll get more bang for your buck (or, er, euro) if you go out for lunch.
Madrid features both Spanish food and international fare. No matter what you're looking for, you'll almost certainly be able to find it here. Now, let's get going with our favorite cheap eats in Madrid!
Cheap Eats in Madrid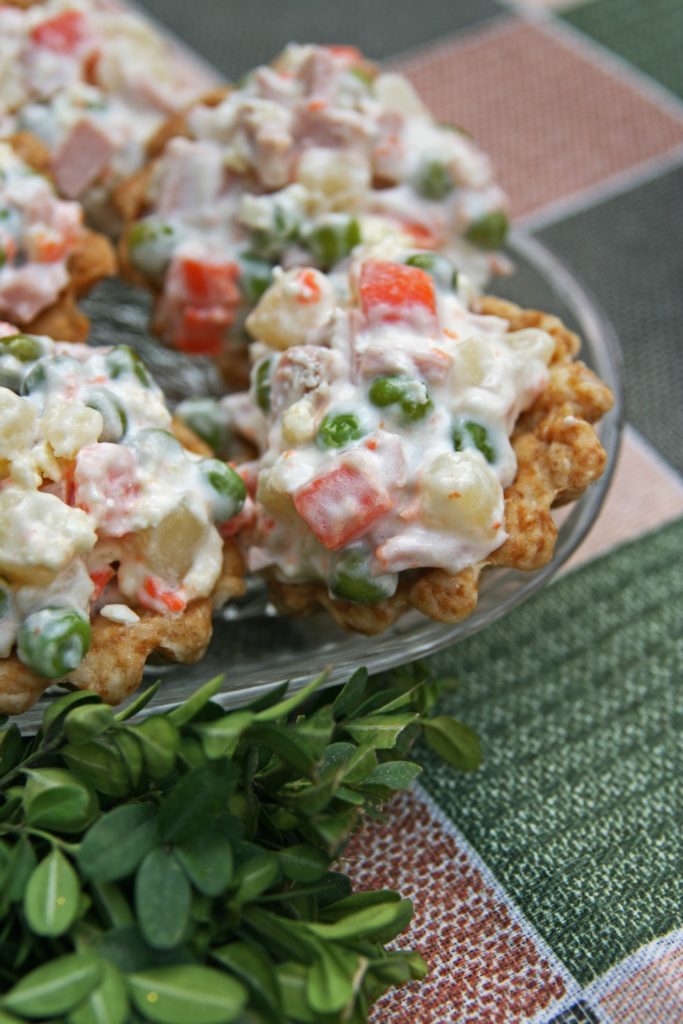 Bar La Campana
What comes to mind when you think of Madrid food? One classic option is the famous "bocadillo de calamares" – a calamari sandwich. At Bar La Campana, they come in at under €3, and are nothing short of excellent. Try one piping hot with lashings of mayonnaise, or enjoy one just by itself.
CalidaDe Madrid
Calle Núñez de Arce 14
Looking for a good midday lunch special? CalidaDe Madrid has a 3-course meal for €11.95, which will include classic Spanish dishes. Think rice or salad for the first course, followed by grilled fish and meat, and coffee or dessert to finish. They also have a good tapas menu.
Casa Toni
Calle de la Cruz 14
For a great deal on authentic Spanish food in the heart of Madrid, Casi Toni provides an excellent first port of call. The extensive tapas menu features classic tapas, from crowd-pleasing patatas bravas to plates for more adventurous eaters (think sweetbreads). The food is simple, but delicious.
Los Gatos
C/Jesús 2
Named after the nickname for Madrid locals (one theory says it's because like cats, they famously stay out all night roaming the streets), it's no surprise that this restaurant has become a nighttime hotspot. Start off your long night like a local with a round of tapas and good company. When you're finished, the Huertas district lies at your feet to explore.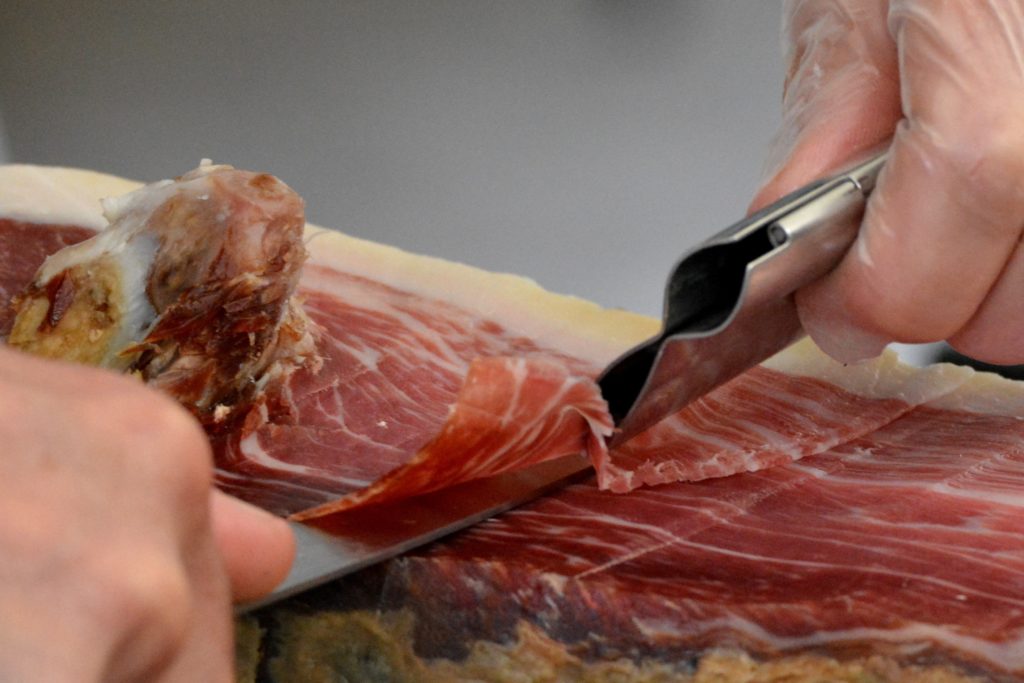 Museo del Jamón
Carrera de San Jerónimo 6
Translated as the "Ham Museum", this small chain is a jamón-lover's paradise. With hundreds of legs of ham dangling from the ceiling, this is decidedly not a vegetarian-friendly place. Simply peeking in the window is an experience in and of itself. Go any time of the day for tapas, snacks, and sandwiches.
El Tigre
C/de las Infantas 30
El Tigre is a classic stop for anyone looking for cheap eats in Madrid, and for good reason! They serve a selection of tapas at affordable prices. As a bonus, for every drink you order, you'll get a tapa for free. It's a popular place with locals to watch Real Madrid games. If you want to join them, get there early – space goes fast.
Tuk Tuk Asian Street Food
3 locations: C/Cardenal Cisneros 6, C/del Barquillo 26, Av. del General Perón 16
Looking to get your noodles fix? Then Tuk Tuk will be right up your alley. It brings together the best dishes from southeast Asia. You'll find dishes like fried rice, creative salads, bao buns stuffed with hoisin pulled pork, curries, and pad thai. Whatever you order, it's sure to take your taste buds on a trip.
Your local market
We've said it before and we'll say it again – your local market is an excellent place to find some of the tastiest food around, no matter where you are in Spain. Its capital city is no exception. Rock up to the nearest market to find some of the top cheap eats in Madrid. Bonus: the food here will be extra fresh.