Whether it's a study abroad semester or a full master's degree course, thousands of students flock to Spain every year to complete their university education.
It's no wonder so many people choose Spain to continue their university education!
Spain houses some of the best business schools in Europe.
However, with so many to choose from, how do you know which university is best for you?
If you're currently combing through which universities offer the best MBA in Spain, we've got you covered!
In this guide, we'll explore seven universities that offer some of the top MBA programs across the country.
Let's explore the variety of options for those looking to obtain a Master in Business Administration in Spain.
Starting with…
1. ESIC Business & Marketing School
For students still deciding which city they'd prefer to study in, ESIC Business & Marketing School is an excellent choice.
An MBA from ESIC can be completed in three of Spain's top cities: Madrid, Barcelona, and Valencia.
Attending ESIC means you'll be studying at a top business school with more than 50 years' worth of experience.
This program provides practical and hands-on training in a number of fields.
The university also promotes ample internship opportunities and career advice.
The courses of study offered here give students the best chance at professional opportunities upon graduation.
The ESIC Business & Marketing School offers degree paths in fields such as:
Marketing
Digital Business
Technology
Business Administration
Finance
The ESIC Business school has been ranked by Bloomberg as a top business school in Spain and throughout Europe.
In addition, a popular Latin American publication, América Economía, ranks ESIC as the 27th best business school globally.
Your 10-month term studying for an MBA at ESIC will average around 14,900€ for the entire program.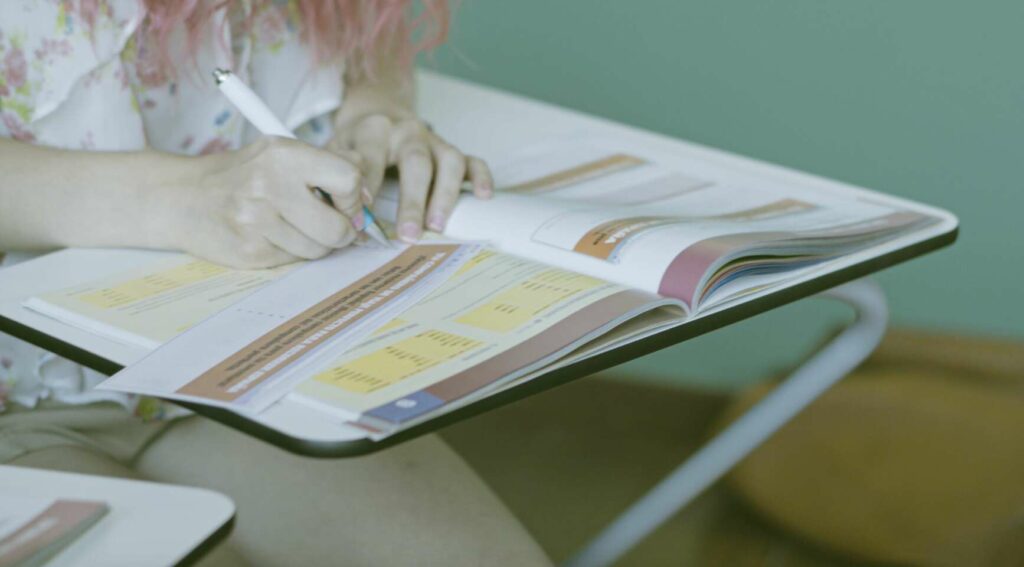 2. Universidad Carlos III de Madrid
Second on the list when searching for the best MBA in Spain?
The Universidad Carlos III de Madrid (UC3M) is a top university with three campuses throughout Madrid.
The Colmenarejo campus of UC3M is located just northeast of Madrid.
This campus houses the school of Social Science and Law.
UC3M offers many different degree paths.
Paths include a master's degree path in Business Administration.
The UC3M is consistently ranked as a top university.
It maintains a professional reputation across the globe due to its innovative teaching and research practices.
In addition, UC3M ranks as one of Spain's top universities for employ-ability post-graduation.
In fact, graduate employ-ability rate is over 90% at UC3M!
This university focuses on bilingual modalities as well.
This focus offers students a chance to study in both Spanish and English.
An MBA course at the University Carlos III de Madrid takes place over a 9-month period.
For the first semester of study, classes begin in September and end in January.
Hopeful UC3M students can expect to pay around 8,900€ in total for their course of study.
3.Universidad Europea
Hopping over once again to Madrid, we have the Universidad Europea on the list.
This private university has been providing top-tier education to students all across the world.
Universidad Europea is known for its commitment to providing quality education for the world's next global leaders.
This 9-month program gets recognized throughout Spain and Europe for having teachers with high academic profiles and international experience.
For students who study for their MBA at Universidad Europea, courses can be taken in Spanish or English.
As this MBA degree is offered in both languages, students are able to complete their studies in whichever language they prefer to study in.
The MBA program offers three different sectors for students to specialize in, e.g.:
Digital Technology,
E-Commerce,
Health and Well-being
Because of its focus on academic excellence as well as the various agreements it has with companies, Universidad Europea boasts over a 90% employability rate for students who complete their studies.
The costs associated with a 9-month plan of study average out to about 11,000€ in total.
4. GBSB Global Business School
Located in Barcelona, the GBSB Global Business School is another high-ranking Spanish university.
GBSB offers an excellent masters in business administration course for business students.
At this university, you can expect to learn alongside other students from over 100 different countries.
In addition, GBSB students receive excellent career development support during and after their studies.
Support from faculty comes in the form of individual coaching sessions, networking opportunities, and career counseling.
All of which lead to high employment rates after finishing a course of study.
Furthermore, this leading university carries accreditation from numerous institutions.
It consistently ranks as one of the top business universities in Spain.
Accreditation for the GBSB Global Business School include:
The Accreditation Council for Business Schools and Programs
The Accreditation Service for International Schools, Colleges, and Universities
This MBA program will run about 9,475€ on average for the 9-month length of study.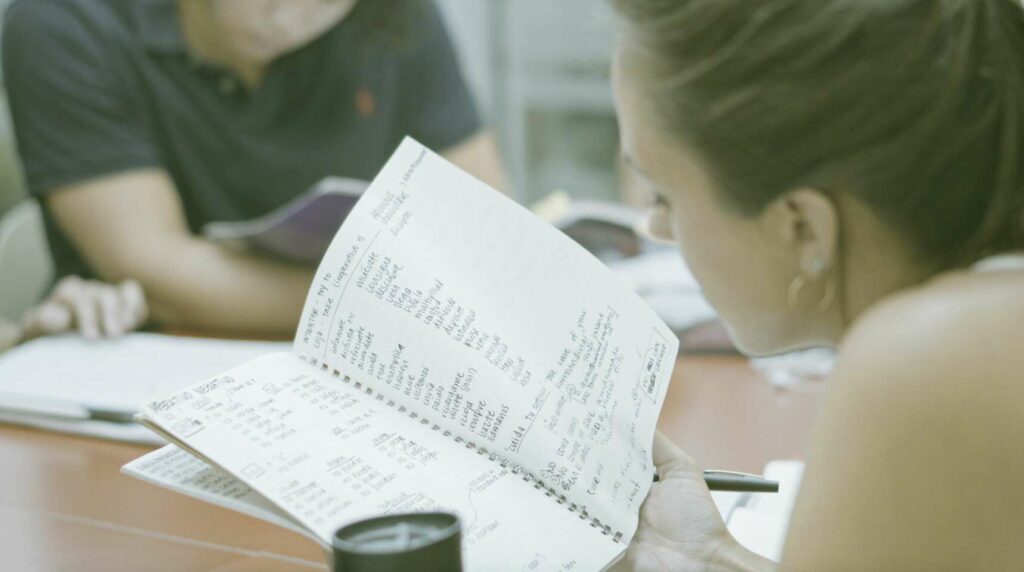 5. Nebrija University
This Madrid-based university is known for its academic excellence and innovative programs.
As a top-ranked school, Nebrija University provides students with a rigorous path of study.
For those who choose to study an MBA course path at Nebrija, your courses will be taught completely in Spanish.
This allows you to continue your studies fully immersed in the Spanish language.
The MBA degree path at Nebrija University is approximately 10 months, with courses beginning in the fall.
One major standout that might help hopeful students decide whether Nebrija is right for them relates to internships.
Nebrija procures internships for 100% of its student body!
Per the well-known QS Stars rating system, Nebrija holds the highest score in multiple disciplines including Teaching and Internationalization.
With Nebrija's excellent foreign accreditation, this university has been classified on par with top-tier universities such as Oxford.
In fact, according to CEO Mag, Nebrija's Business School ranks #5 on the list.
With thousands of students expressing satisfaction with their time studying at Nebrija, it's no wonder this university continues to hold a high ranking for MBA programs.
Altogether, the average cost of a Masters Degree program at Nebrija University runs about 9,650€ for one academic year.
6. EAE Business School
Worth a mention on our list of where to study for your Master in Business Administration in Spain is the EAE Business School.
This university is located in both Madrid and Barcelona.
It specializes in management and consistently ranks as one of the top business schools across the globe.
EAE offers MBA degrees in both English and Spanish.
The university focuses on combining business success with social well-being.
This focus allows students to build a stable professional future.
Focusing on intellectual drive and global ambition, the MBA program takes a multidisciplinary approach.
Classes focus on the development of crucial skills necessary to succeed in the business world through both practical and interactive modalities.
The EAE Business School offers part-time and full-time course options with courses lasting over a 12-month period.
Available terms begin in May and October each year.
The total cost of the MBA program at EAE averages 15,000€ for the entire 12-month window of study.
7. C3S Business School
Last, but certainly not least, on our list for the best MBA in Spain is the C3S Business School.
This private school located in Barcelona is fairly new but has already landed itself among other top-ranked business schools in Spain.
Established in 2014, C3S strives to educate students on how to apply business concepts to real-world situations.
C3S focuses on establishing a creative, professional environment for students to learn practical skills.
All done while building their network of contacts.
Boasting high employment success rates after graduation, it's no wonder C3S has already carved out its place as a top-university for business students.
Located in the heart of Barcelona, C3S offers students a chance to earn their MBA in one of the most vibrant cities in Spain.
Not to mention, this degree course sits slightly lower on the cost scale compared to the universities listed above.
All in all, a 12-month term at C3S Business School runs around 7,990€ on average.
Wondering What the Best MBA in Spain Is for You?
We hope this guide exploring some of what the best MBA in Spain courses have to offer has been helpful.
Still unsure which of these university degree courses in Spain fits you best?
If you're still unsure which school is best for you, don't hesitate to get in touch with our team today.
Studying for your master's degree is undoubtedly an exciting next step in your education journey.
We'd love to help you explore and figure out which option is best for you and your future.
For more information, drop us a message, or browse through our partner university pages today!