If you're interested in completing your university education in Spain, we have the perfect guide exploring where you can study for the best Bachelor of Business Administration in Spain!
From offering top degree courses in business administration to facilitating life-changing internships, Spain continues to be an excellent choice for business students around the world.
Wondering which university might be right for you?
If you're currently on the fence about where to embark on your bachelor in business administration (BBA) degree, look no further.
In this guide, we'll explore seven universities that offer some of the top BBA in Spain programs across the country.
Let's explore seven options for those looking to obtain a Bachelor's of Business Administration in Spain.
1. GBSB Global Business School
We're kicking off our list with GBSB Global Business School.
GBSB is a top business school with campuses located in two of Spain's most vibrant cities: Madrid and Barcelona.
GBSB is known for its high standards and top accreditation by multiple international bodies such as the ACBSP and the ASIC.
This outstanding university offers a multitude of academic programs such as:
Luxury Business
Digital Marketing
Digital Communication
Business & Management
For hopeful GBSB Global Business School students, you can expect to learn the ins and outs of a business administration degree vis a vis a high level of innovation and technology.
As an alum of this top business school, you can expect to find excellent career opportunities after completing your Bachelor of Business Administration degree course.
In fact, plenty of GBSB students find employment within one month of graduating!
For those hoping to learn the nuances of what it takes to run a startup, GBSB also touts a program known as the G-Accelerator.
This program helps students launch a startup in the business world with proper support and guidance from faculty and mentors.
Students of GBSB can expect to secure their future careers in the business world through networking opportunities, internships, and individual attention.
Earn your Bachelor of Business Administration over a 3-year period with available terms beginning in January, April, and October.
Academic fees at GBSB run around 8,750€ for one academic year.
2. ESERP Business School
Next on our list of top places to study for a Bachelor in Business Administration in Spain is ESERP Business School.
This prestigious university is recognized as of the top business schools globally.
Frequently mentioned by top publications for its excellence, ESERP offers undergraduates the opportunity to obtain their bachelor's degree all while receiving guidance and career opportunities from university mentors.
Much of ESERP's courses focus on socioeconomic trends and the importance of networking in the professional world.
Furthermore, as a student here, you'd be learning various business strategies and decision-making skills in one of Spain's most populous cities: Madrid!
The person and professional opportunities abound here, making ESERP an easy top-choice as one of the best places to obtain your BBA in Spain.
Among many others, additional bachelor's degree opportunities here include degrees such as:
Bachelor's degree in law
Degree in public relations
Bachelor's degree in international business
Finally, your bachelor of business administration course at ESERP is taught entirely in Spanish over a 4-year timeframe.
The available term at ESERP starts in September.
Costs for an annual academic term run 6,500€ in total.
3. EU Business School
Founded in 1973, EU Business School has been providing students with exceptional learning opportunities for decades.
Students here learn to be business leaders vis-à-vis experiential learning geared toward innovation and entrepreneurship.
As a student at EU Business School, you'll learn the business landscape through case studies and business simulations.
EU Business School comes equipped with a global network of professionals to help students transition into the real world of doing business.
EU's career services department (CSD) is an essential component of the institution.
It helps students connect with recruiters and enhance their overall career prospects upon graduation.
The CSD exists to serve students at every stage of their journey such as helping to optimize CVs or preparing students for various interview scenarios.
Classes at EU Business School are taught entirely in English.
This includes everything from assignments to final dissertations.
Located in Barcelona, this university is undoubtedly a top choice for contemporary entrepreneurs and hopeful students alike.
Choosing to obtain your bachelor's degree here will extend over a 3-year period.
Admission opens year-round and total course costs equate to about 6,450€ per year.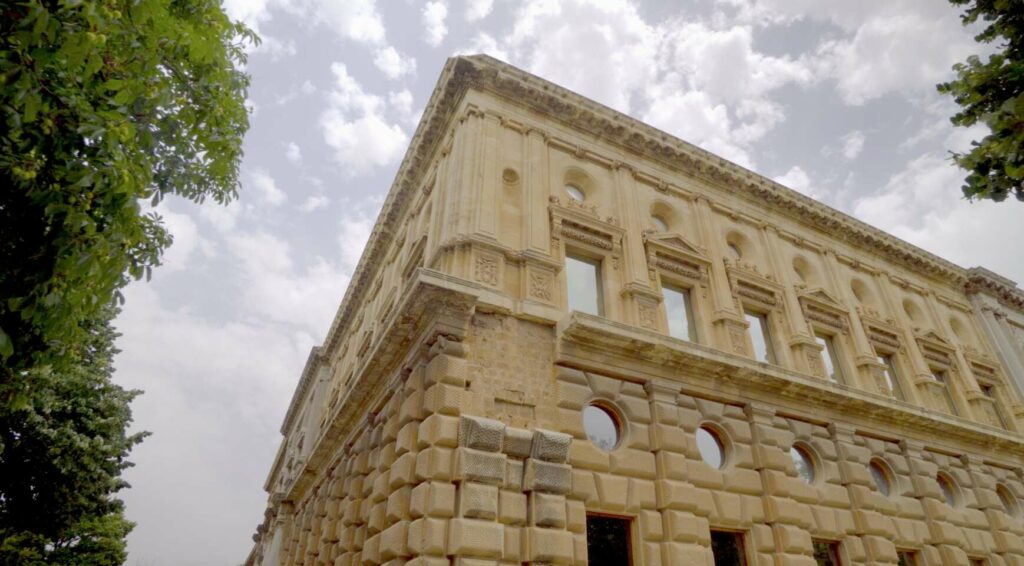 4. ESIC Business & Marketing School
One of the leading schools in Spain, ESIC Business & Marketing School earns a well-deserved spot on the list.
This school also has decades of experience training future business professionals from around the globe.
The practical academic training provided by ESIC, coupled with entrepreneurship support, makes this university an excellent choice for aspiring business students.
With a network of well over 60,000 alumni, the ESIC Alumni network is one of the largest in Spain!
Not to mention, ESIC holds agreements with multiple public and private universities across the globe.
From its well-known international rankings to its prestigious education framework, ESIC Business & Marketing School fosters a high-quality business education for thousands of students each year.
For students who choose ESIC as the place to study business administration, campuses are located in Madrid, Barcelona, and Valencia.
Classes here are offered in both Spanish and English and typically run for 4 years.
Available term starts in September, with courses costing around 10,500€ per academic year.
5. Universidad Carlos III de Madrid – UC3M
The Universidad Carlos III de Madrid is commonly referred to as UC3M in its international rankings.
This university consistently ranks high on said international ranking lists.
Lists include those such as the QS World University Rankings and the Global Employability Rankings.
It's no surprise UC3M continually ranks as a top institution!
This university focuses on nurturing students so that their employability remains high upon graduation.
This university provides a wide array of internship programs to business students.
Not to mention, their bachelor's degree in business administration is offered in both Spanish and English.
Obtaining a degree at UC3M means that students know they have the best chance at a beneficial outcome when it comes to their career.
Whether you're early admission or part of an international mobility program, UC3M has something for everyone.
Terms start in September, and hopeful students can expect to pay around 6,830€ for each year of study.
6. Nebrija University
Nebrija University is known for its academic excellence and maintains accreditation by the Spanish Ministry of Education.
This university boasts an innovative approach to teaching and provides consistent career guidance for current and former students.
Studying here means students can expect to experience a personalized and dynamic learning atmosphere during their course of study.
From teaching practical experience to facilitating internships for 100% of its students, it's no wonder Nebrija University is a top choice for hopeful business students!
In addition to offering a Bachelor of Business Administration, Nebrija University offers a wide variety of bachelor's degrees. I.e.:
Economics and International Business
Psychology
International Relations
Tourism
A bachelor's degree here will take place over a 4-year time frame.
Term begins in September, and students can expect to pay 8,900€ for each academic year.
7. HTL International School
Lasttly, the final university on our list is the HTL International School.
This school has a well-deserved place on our list as it specializes in business studies.
This private university offers a crucial mixture of practical experience and coursework to prime students for a successful career in the business world.
Practical skills and the implementation of business knowledge are at the forefront of teaching objectives here.
Students will learn to produce research for the good of society and receive on-the-job training through entrepreneurial development programs.
Altogether, this university houses campuses in three separate locations: Madrid, Valencia, and Barcelona.
However, for those hoping to complete their studies elsewhere, HTL also offers an online degree program!
The course length runs for 3 years, with available terms beginning throughout the year.
All in all, students can expect an annual tuition amount of around 5,700€ in total.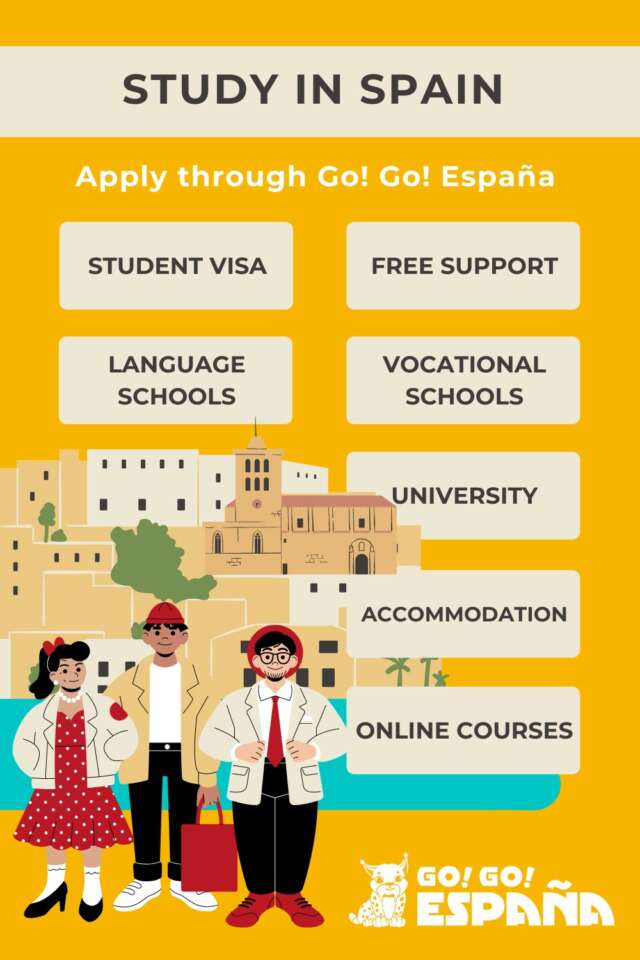 Ready to Start Studying for the Best Bachelor of Business Administration in Spain?
We hope this best Bachelor of Business Administration in Spain listing has been helpful for you.
Where you begin your university career is a particularly exciting choice to make.
Any of the universities above will help build your foundation for a career in the business world.
If you still have questions on which university is the right fit for you, let us help!
Get in touch with our team today and we'll help simplify the process for you.
Don't let the number of excellent choices overwhelm you. We'd love to help you explore which option is best for you.
Either drop us a message or browse through our partner university pages today!