Spain is a wonderful country to live and study!
If you are planning to come here you will want to know all about accommodation for students in Spain!
Spanish education is highly renowned and very affordable and Spain is famous the world over for its fabulous quality of living.
Accommodation for students in Spain is of a high standard, economical and varied.
More and more people from all over the globe are choosing Spain as the destination for their studies.
Compared to the rest of Europe, Spain offers some of the cheapest accommodation to rent for Students.
You might find comparable rents in Italy, Portugal, and parts of Eastern Europe, but Spain is considerably more affordable than the likes of Germany, Holland, and Norway.
What options are there for accommodation for students in Spain?
There are various different types of Accommodation for Students in Spain.
You don't just have to rent private accommodation. There are other housing for students in Spain options that can work out cheaper and are more sociable.
Renting private accommodation might be the best fit for you if you have a larger budget and value your privacy, but you should also consider Shared Houses, Homestays, and Student Dormitories.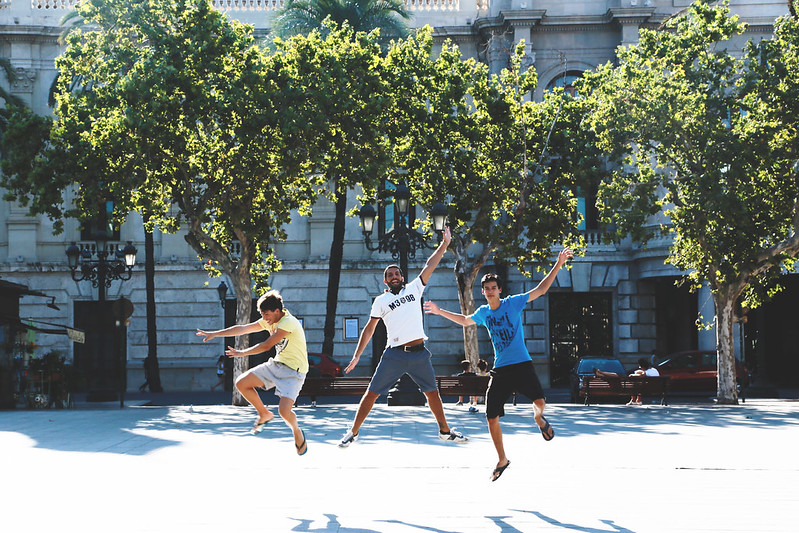 Shared Houses
Rather than renting your own private accommodation you could instead group together with other students and share the rent of an apartment or house.
This arrangement is known as a Shared House.
Students will usually have their own private room and share the rest of the property.
Shared areas will include the likes of the kitchen, bathroom, garden, and living room.
This can be a sociable and fun way to live and will usually work out much more economical than renting private accommodation.
Of course this depends on the kind of house you share and its location.
If you join a large and luxurious Shared House in the center of Madrid or Barcelona, you are going to need to find a considerably bigger budget than for a modest private studio or flat outside of one of Spain's major cities.
However, in the majority of instances, Shared Houses represent a great option for saving money and meeting more people.
Finding a Shared House with native Spanish-speaking housemates is a particularly good idea if you are keen to improve your Spanish.
Homestays
With Shared Houses you will be sharing your house and its rent with fellow renters.
A Homestay is different as you will be sharing your house with a person or persons who own the property and always live there.
As with Shared Houses, you will typically have your own private room and share the other common areas with the residents.
And, again like Shared Houses, Homestays can offer significant savings over renting private accommodation.
You might not have so much flexibility with, for example, choosing your food or the organization of common areas, but you also benefit from living with locals who can be invaluable guides and sources of support.
Student Dormitories
A Student Dormitory is a room connected to the educational institution you have chosen to study with.
The college or university may own buildings on or out of campus that they offer up for their students to live in.
It is unlikely that there will be enough Student Dormitories for every student, but if you are lucky enough to gain access to one, you will enjoy the camaraderie of having lots of fellow students around you and will usually get a great deal economically.
Student Dormitories don't offer as much privacy as private accommodation, or even Shared Houses or HomeStays, but many students aren't as interested in privacy as meeting new people and having fun!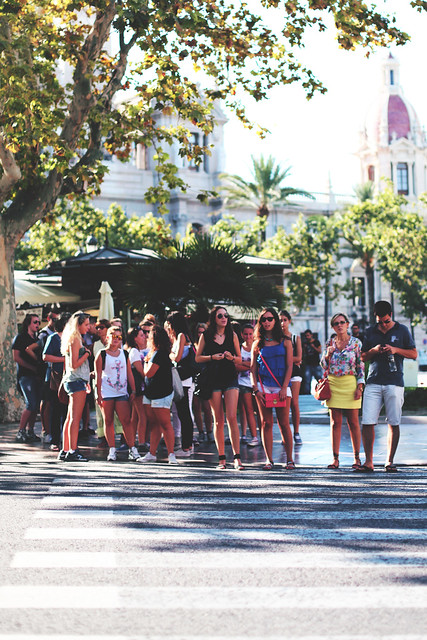 What is the ideal Accommodation for Students in Spain?
Which type of housing for students in Spain you choose comes down to budget and personal preference,
Having your own private studio, apartment or house will be an option if you have the funds to cover it, but you will find Shared Houses, Homestays, or Student Dormitories much cheaper.
Some students will need the privacy of their own space. Others will be desperate for company and the opportunity to socialize and practice their Spanish.
It's entirely up to you!
Go! Go! España is here to help!
If you are interested in Accommodation for Students in Spain please get in touch with us here at Go! Go! España.
We are experts in helping guide students through the process of finding the right course, moving to Spain, living in Spain, working in Spain, and studying in Spain.
We work with accommodation providers all over Spain and have years of experience helping students find and organize their perfect student accommodation.
If you tell us the kind of accommodation you prefer, we will find you a selection of appropriate options of housing for students in Spain. After you have indicated your favorite we will make sure it is reserved and ready for your arrival.
Coming to Spain to live and study is a big adventure.
Don't make it any more complicated than it needs to be.
Let the experts help you out where we can!
What is the price of Accommodation for Students in Spain?
Prices vary depending on location.
Madrid and Barcelona tend to be the most expensive cities for accommodation. Southern Spanish cities such as Granada and Malaga are usually where you find the best deals.
1000€ per month is a guide price for private apartments in Madrid and Barcelona.
Shared Houses in Madrid and Barcelona cost around 600€ per month per person and Homestays are around 850€ per month for half board and 950€ per month person for full board.
In the Andalusian city of Granada prices are considerably lower.
A Shared House in Granada will cost around 350€ per month and Homestays are around 700€ per month for half board and 800€ per month per person for full board.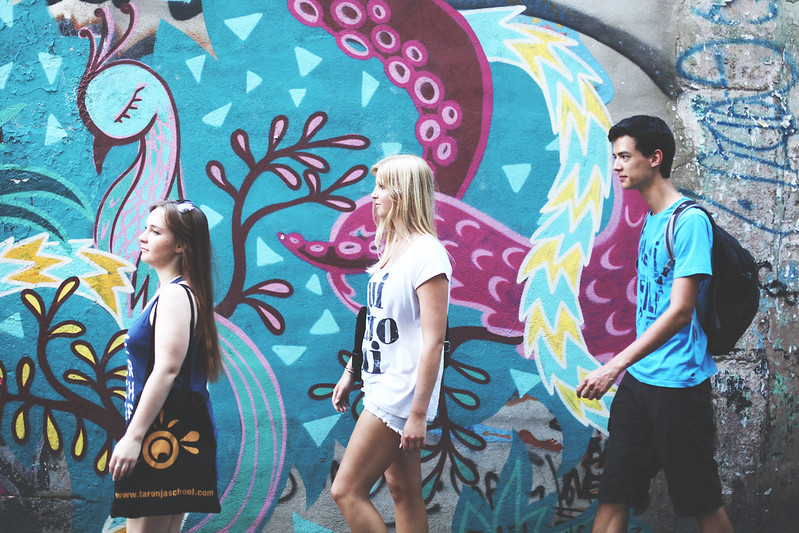 What are some good websites for searching for student accommodation in Spain?
PROMO CODE: UPGOGOES20
Uniplaces is a fast-growing online marketplace for rental accommodation.
Uniplaces was started in 2013 as a place for students, young workers, digital nomads, and travelers to find mid to long-term rentals.
The website now boasts the world's largest portfolio of verified accommodations! And there are many many accommodation options for students in Spain!!
A wide range of different kinds of accommodation are available to suit every budget and preference.
The process of finding and securing accommodation on Uniplaces is as painless as it possibly can be.
There are no lengthy calls or selection process and you are not required to provide a local guarantor or show proof of income.
The booking system is quick and easy and you are supported every step of the way by the multilingual Uniplaces team.
Safety and security is guaranteed from start to finish.
Simply find your property using filters including rent price, bedroom features, location, and accommodation type.
Complete a booking request form to the landlord who will be obliged to reply within 48 hours.
Then wait for a booking confirmation.
The first month's rent and security deposit will be transferred 24 hours after you have moved in and have confirmed that you are happy with everything.
You will also be required to pay a service fee of 20-25% of the first month's rent to Uniplaces
If you decide to use Uniplaces you should use our promo code to get a 20% discount on the booking service fee!
Insert the promo code UPGOGOES20 in the payment section, just before sending your booking request.
Roomi is a brilliant portal for finding Shared Houses and Roommates.
Roomi focuses on providing a simple and economical way to find trustworthy house and roommates.
Everyone is thoroughly background checked so that you know all verified Roomi users will make ideal renting partners.
It is a quick and easy process to submit details for verification and you find out soon if you have been approved.
The Roomi catalogue stretches across the whole world and again there are many accommodation options for students in Spain!
Another great option for finding Accommodation for Students in Spain is Student.com.
Student.com focuses specifically on student accommodation and boasts a catalog of more student accommodation than any other website in the world with over 1 million beds in over 400 cities.
Student.com deals mainly with rooms in purpose-built student accommodation (PBSA) in close vicinity to colleges and universities.
When you rent one of these rooms you know you are in the safe hands of experienced, trustworthy accommodation providers.
Student.com has a friendly, multilingual team of experts who are available via telephone, webchat, or email to guide you through the process of finding your ideal accommodation, from start to finish.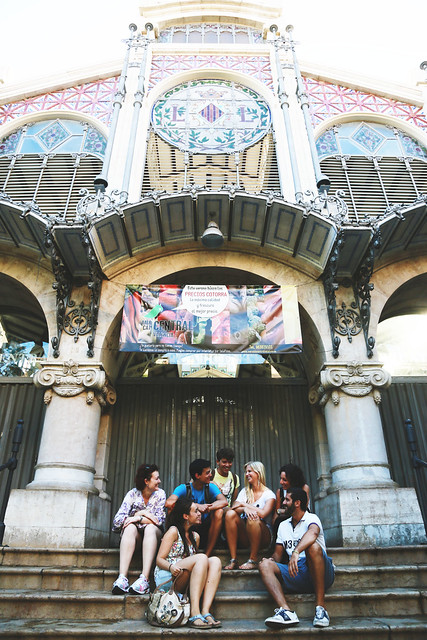 Finding great student accommodation in Spain made easy!
Nowadays there are a plethora of fantastic online portals with vast catalogs of student accommodation and friendly teams at hand.
Traditionally if you wanted to find a studio, apartment, or house to rent privately or share you would visit local estate agents or look through the classified ads of a local newspaper.
You can still do this of course and some prefer to do so.
However, modern online portals are geared towards helping simplify the process of finding and organizing student accommodation, especially for international students who are arranging their stays from abroad.
There used to be more bureaucratic rules and regulations involved with finding a place to stay, but modern web portals have worked hard to take the pain out of the process.
They maintain the importance of carefully verifying renters and landlords alike, but do this in a much more positive and user-friendly manner so that no one wastes unnecessary time and energy.
Searching for accommodation options for students in Spain now using the location finders and numerous specific filters offered by web portals means that you can quickly pinpoint ideal possible properties.
You then submit your details via a simple online form and let the experts arrange your contract and move-in date with the landlord.
You quickly receive a final offer package and if all is in order, as it should be, you accept and get on with enjoying your time living and studying in Spain!
©Photos by Taronja