This is the forty-seventh lesson in our beginner-level Spanish course and we are going to practice using the Spanish Present and Future Tenses.
In our previous two lessons, we introduced the Spanish Future grammar tense (El Futuro Próximo) and learned that it is used to describe plans and intentions in the near future. Back in lesson 20 of this course we started using the Spanish Present grammar tense and learned that it is used for describing things that we usually/generally/often/seldom/never do. Now we are going to compare using the Spanish Present and Future Tenses to make sure you are completely comfortable with both.
First let's learn some new Spanish vocabulary that we will use with the Spanish Present and Future Tenses.
Hobbies: Aficiones
aprender un idioma: to learn a language
bailar: to dance
cantar: to sing
dibujar: to draw
escuchar música: to listen to music
esquiar: to ski
hacer deporte: to play sport
hacer footing: to go jogging
hacer yoga: to do yoga
ir a la playa: to go to the beach
jugar a las cartas: to play cards
jugar a los videojuegos: to play video games
jugar al fútbol: to play football
leer libros: to read books
leer tebeos to read comics
montar a caballo: to go horse riding
nadar: to swim
patinar en línea: to go rollerblading
patinar sobre hielo: to ice-skate
pintar: to paint
practicar ciclismo: to cycle
sacar fotos: to take photos
tocar un instrumento musical: to play an instrument
Describe actions with the Spanish Present and Future Tenses in Spanish.
Some of the Hobby verbs listed above are Irregular verbs. We discussed Irregular verbs in Lesson 27, Lesson 33 and Lesson 36 , so we recommend you review those lessons if you are unsure how to use the likes of Hacer, Jugar, and Ir.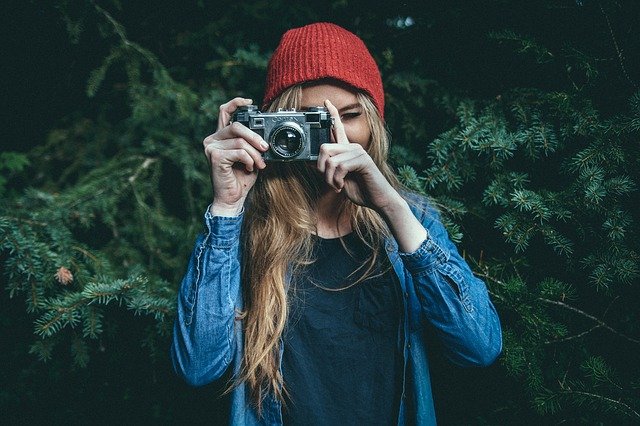 Present tense in Spanish
Los fines de semana saco fotos: At the weekends I take photos.
Los lunes por la tarde mi hermana toca el piano: On Monday afternoons my sister plays the piano.
Todas las noches hago un poco de yoga: Every evening I do a little yoga.
En invierno mi padre patina sobre hielo: In winter my father ice skates on the river.
Future Tense in Spanish
Mañana vamos a nadar: Tomorrow we are going to swim.
La próxima semana mi amigo va a jugar al fútbol: Next week my friend is going to play football.
El próximo mes mi madre va a empezar a hacer footing: Next month my mother is going to start jogging.
Ellos van a jugar a los videojuegos juntos online esta noche a las ocho: They are going to play videogames online together tonight at eight o'clock.
We hope this review of the Spanish Present and Future Tenses helped refresh and reinforce your understanding of this fundamental Spanish grammar. Don't forget to keep writing lots of your own practice sentences until you are completely fluent with each of the grammar tenses we see in the course.