No matter where you come from, chances are there's a classic sports rival that draws in even non-fans to watch the big game. In Spain, there's no bigger rivalry than Real Madrid vs Barcelona. The two biggest teams from the two biggest cities face off regularly in "El Clásico", when restaurants and bars all over the country fill up with fútbol fans hoping their team wins.
Watching a football match in Spain is always an exciting experience. It's even more so when some of the top fútbol stars in the country lace up their boots for a fierce, fast-paced match against each other.
Have you picked a side yet in the Real Madrid vs Barcelona debate? If not, here's a bit about both teams to help you make up your mind. Or, maybe you'll pick a third team altogether! After all, La Liga has 20 top-level teams, not just the two heavy hitters.
Real Madrid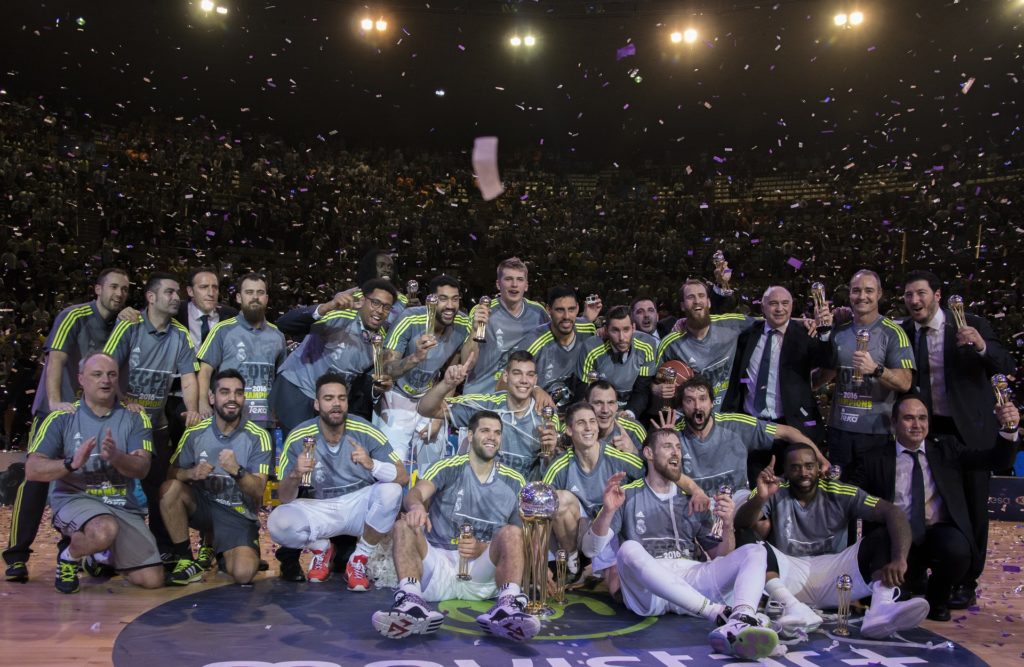 Date founded: 6 March, 1902
Full name: Real Madrid Club de Fútbol (Royal Madrid Football Club)
Color: White
Nicknames: Real, Los Blancos, Los Merengues (the meringues), and Los Vikingos (the Vikings)
Famous players: Cristiano Ronaldo, Sergio Ramos, Gareth Bale
Coach: Zinedine Zidane (2018)
Stadium: Santiago Bernabéu
Fun facts: Real Madrid is going to get a new stadium soon. It's going to be bigger than their current stadium, but not by much – it'll only be 12 meters bigger.
Also, FIFA declared the Blancos "The Most Successful and Best Football Club of the 20th Century" for their impressive record.
Times won La Liga: 33
FC Barcelona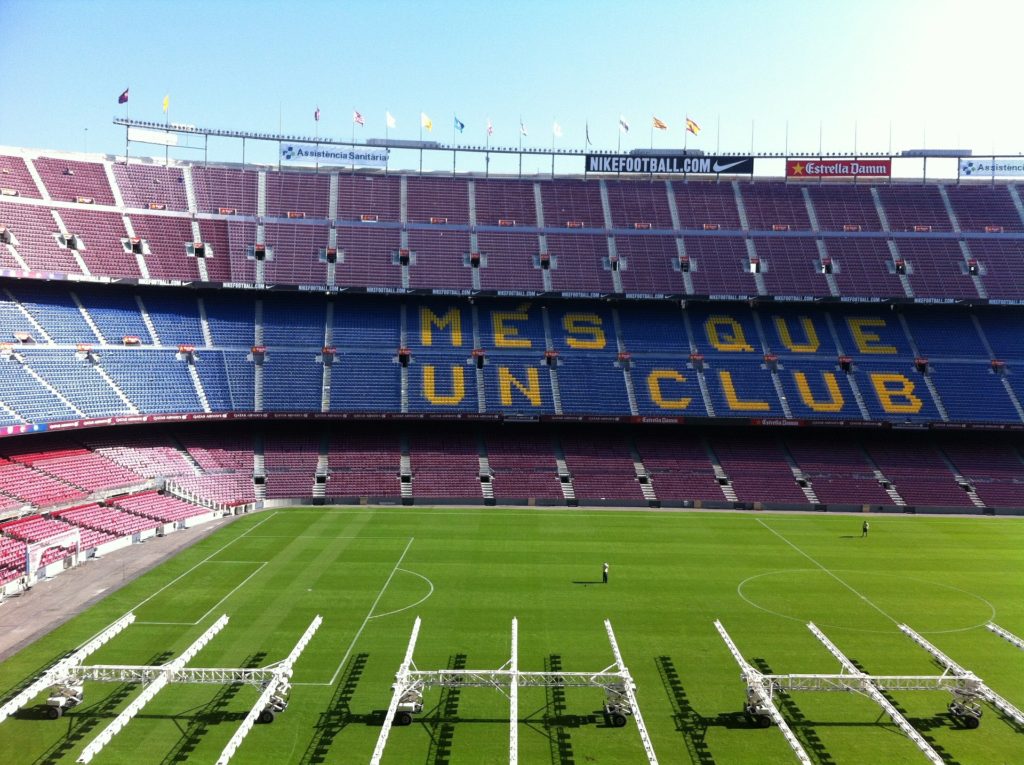 Date founded: 29 November 1899
Full name: Futbol Club Barcelona
Colors: Blue, red, and maroon
Nickname: Barça or Blaugrana
Famous players: Leo Messi, Luis Suárez, Gerard Piqué
Coach: Ernesto Valverde (2018)
Stadium: Camp Nou
Fun facts: The club's motto is "Mes que un club", which is painted on some of the seats in the stadium. It means "more than a club", and has become an icon of Catalan culture.
Also, the club was started with an ad in a newspaper.
Times won La Liga: 24
Real Madrid vs Barcelona: The Showdown
Those are the basics about both teams – but how are you going to pick which team to support? That's a hard one, and there's no right answer (despite what fans of each team will tell you).
When they match up against each other, who tends to win in a Real Madrid vs Barcelona game? That depends on how you count it! In competition matches, Real Madrid has won the most, with 95 wins to date. In exhibition matches, the title goes to Barcelona with their 20 wins. And for total matches, Barcelona also comes out ahead, with 112 wins.
The biggest victory? That goes to Real Madrid in 1943, when they beat Barcelona 11-1. The biggest scorer? Leo Messi, with 25 goals to date.
Neither Real Madrid or Barcelona has ever been relegated! But, they're not the only ones – neither has Athletic Bilbao.
So, have you decided which side you're going to take in the Real Madrid vs Barcelona rivalry? Whichever one it is, you're certainly in for some world-class fútbol.