Every year, people in Spain enjoy plenty of public holidays. There are some that are national, whereas others are celebrated only in certain areas.
We've got a list of public holidays in Spain in 2023 so things are simple. Your specific region might have a few differences, but in general, you can expect to have plenty of free days to enjoy.
Start marking out these days already, so you can start planning fun things to do. Some of these days involve traditional festivals that are a wonderful opportunity to travel around Spain and see some of its most beautiful customs.
Keep in mind that there are also quite a few regional celebrations in Spain. Some public holidays may be observed only in certain regions, or even just in certain cities or towns.
No matter where you're studying abroad in Spain, expect to enjoy quite a few free days. Don't forget to mark them on your calendar.
Whether you choose to use these days to explore or to hang around and see how the locals celebrate, you'll certainly want to make good use of them.
Public holidays in Spain 2023
This is a list of the main public holidays in Spain 2023. 

1 January – New Year's Day

There's no better way to enjoy the New Year than with a day off work or school! Kick back, relax, and get ready for a brand-new year…although if you're feeling ambitious, you can put together a list of propósitos de año nuevo, also known as New Year's resolutions.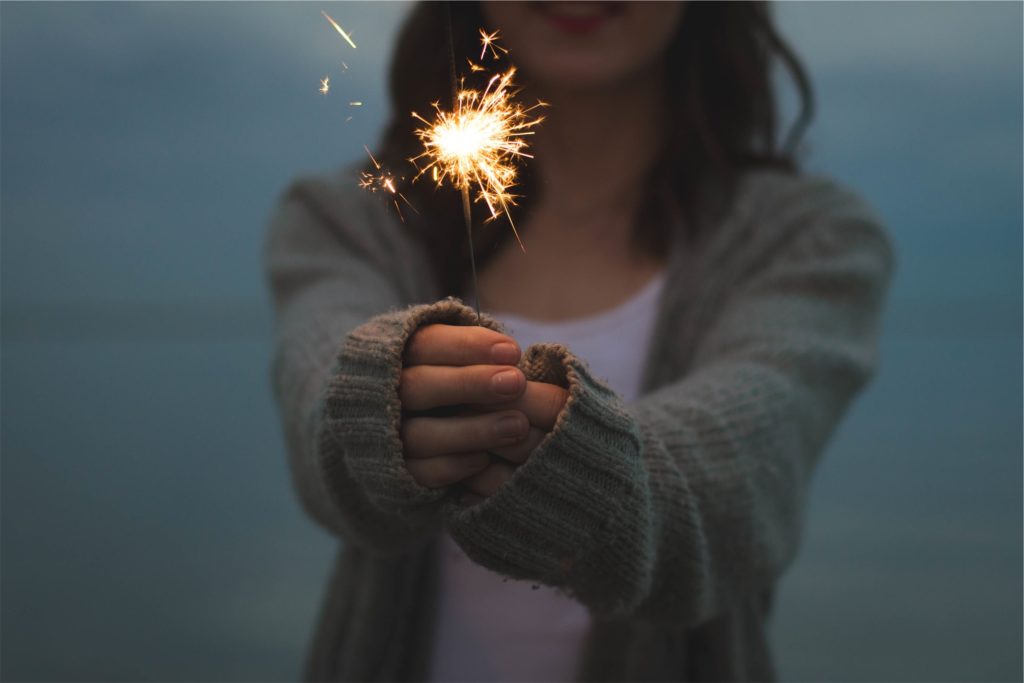 6 January – Día de Reyes (Epiphany)
The Three Kings' Day brings the Christmas celebrations to an end. Children receive presents and people dress up as the three kings, better known as the Three Wise Men to us angloparlantes.
28 February – El Día de Andalucía (Andalusia Day)
As you might have guessed from the name, this regional celebration is only held in Andalusia in the south of Spain. Expect to see lots of green and white striped flags flying today. The day commemorates when Andalusia became its own autonomous community in 1980.

19 March – El Día de San José (St. Joseph's Day)
If you're making travel plans, book a trip to Valencia for March 15. This holiday marks the beginning of Las Fallas, a week-long festival that features large handmade sculptures that are burned at the celebration.
Sometime in March/April – Jueves Santo (Maundy Thursday)
Just before Easter, most of Spain enjoys a long weekend (though do note that not all of Spain does this – Valencia and Catalonia take the following Monday off instead). For religious people, there are special church services for the occasion.
Sometime in March/April – Viernes Santo (Good Friday)
Unlike Maundy Thursday, everybody in Spain has Good Friday off. This is a popular date for locals to plan a trip with loved ones and make a long weekend out of it. If you're a student, you'll get a few days off school.
Sometime in March/April – Lunes de Pascua (Easter Monday)
As we mentioned above, a couple of regions celebrate Easter Monday instead of Maundy Thursday – Valencia and Catalonia. If you're really lucky, you'll get both off! In the Basque Country, the Balearic Islands, and Navarre, both days are observed.
1 May – Día del Trabajador (Labour Day)
Workers across Spain enjoy a day off work on the first day of May. This year's occasion falls on a Tuesday, so expect many people to request the Monday off as well for a nice 4-day weekend.
15 August – Asunción (Assumption)
This day holds particular interest for Barcelona residents, as the popular Festa Major de Gràcia starts on this day. For people all over Spain, a day off in the middle of summer provides the perfect opportunity to enjoy some sunshine.


12 October – Fiesta Nacional de España
The National Day of Spain falls on a Friday this year, so much like Labour Day, you can expect people to take an extra day off. The 12th of October commemorates the day that Christopher Columbus (Cristobál Colón to the Spanish) landed in the Americas.

1 November – Día de Todos los Santos (All Saints Day)
This day provides an opportunity to somberly remember those who have passed, so people often visit the graves of family members to leave flowers and mourn. This is also a day to enjoy plenty of traditional sweets, such as the marzipan "huesos de santo" ("saint's bones").

6 December – Día de la Constitución (Constitution Day)
The Christmas season is officially in swing by the time December 6 rolls around. There are two holidays that fall at the beginning of December, so many people take off the day in between. Schools also may not hold class for some of all of this week, so don't forget to celebrate!
8 December – Inmaculada Concepción (Immaculate Conception)
As it falls on a Saturday this year, you probably won't get a day off work or school for the 8th, though you can still enjoy the chance to see how Christmas is celebrated all over Spain. No matter where you are, you'll likely find traditional Christmas markets and also festive additions to restaurant menus.
25 December – Christmas Day
Some people in Spain actually hold their Christmas celebration on the 24th, with gifts exchanged and a large meal enjoyed together. On the 25th, there's also more merrymaking, with festive food and drink shared amongst family and friends. Although before you know it, it'll be time to start thinking about your próposito de año nuevo again!
Spain is a country that loves a good celebration, so it might not surprise you to learn that there are lots of public holidays in Spain.
Throughout the year, these days mark all sorts of special occasions that people around the country celebrate.
Well, and there are also those days that people enjoy just because it means a free day off work. 🙂
That brings us to the end of our list of public holidays in Spain in 2023. Make sure to mark them on your calendar!