Spain is a country that keeps firm ties to its traditions. All over the country, you'll see very modern celebrations taking place right alongside ones that have been happening for centuries. There are a huge amount of different traditional festivals in Spain, but these festivals have something extra special that makes them worth visiting.
If you're lucky enough to be spending some time in Spain, make a space in your schedule to catch one of these traditional celebrations.
Top 10 traditional festivals in Spain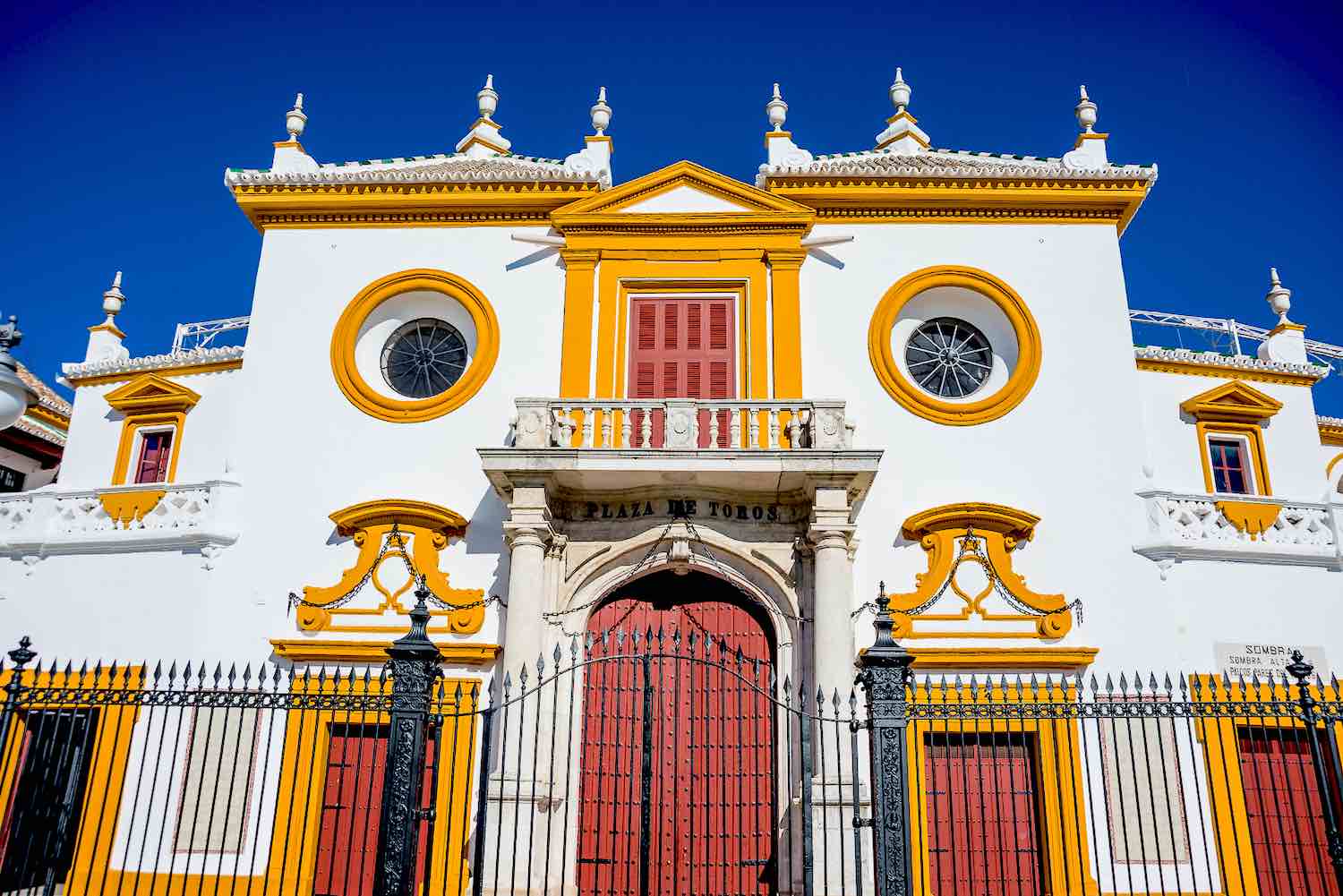 San Fermín/Running of the Bulls – Pamplona, 6-14 July
Though this celebration isn't without its controversies, the Running of the Bulls is one of Spain's most famous festivals worldwide. The party kicks off with a fireworks display and doesn't stop until midnight the following week. Though the 8 a.m. bull run is the most iconic part of the festival, there are also plenty of Basque traditions on display too, from parades to rural sports.
Carnival – Cadiz or Tenerife, late February or early March
Carnival is celebrated all over Spain with parades, pageants, and elaborate costumes. But there are two places that throw a better fiesta than anyone else on the peninsula – Cádiz, in the south, and Tenerife, in the Canary Islands. The Cádiz festival features wandering musicians who fill the streets with songs, as well as stages with live music performances. In Tenerife, the celebration is even bigger and packs the streets of capital city Santa Cruz with revelers all day and night. 
Jerez Flamenco Festival – Jerez, late February to early March
If you've got flamenco fever, then make your way on down to Jerez for a two-week celebration of all things flamenco. This is the perfect opportunity to see the very best of flamenco dance and music, as well as join in a few classes to polish up your dance steps yourself. The festival hosts a series of workshops and sessions that anybody is welcome to participate in.
Las Fallas – Valencia, mid-March
Valencia's fiery festival Las Fallas roars into town in mid-March every year. The name of the festival refers to the large handmade sculptures that are created every year for the occasion – and burned at the end of it in a gigantic bonfire. Fire and fireworks are a big part of the festival, and each day of the five-day event begins with a brass band marching through the streets as revelers set off small fireworks around them.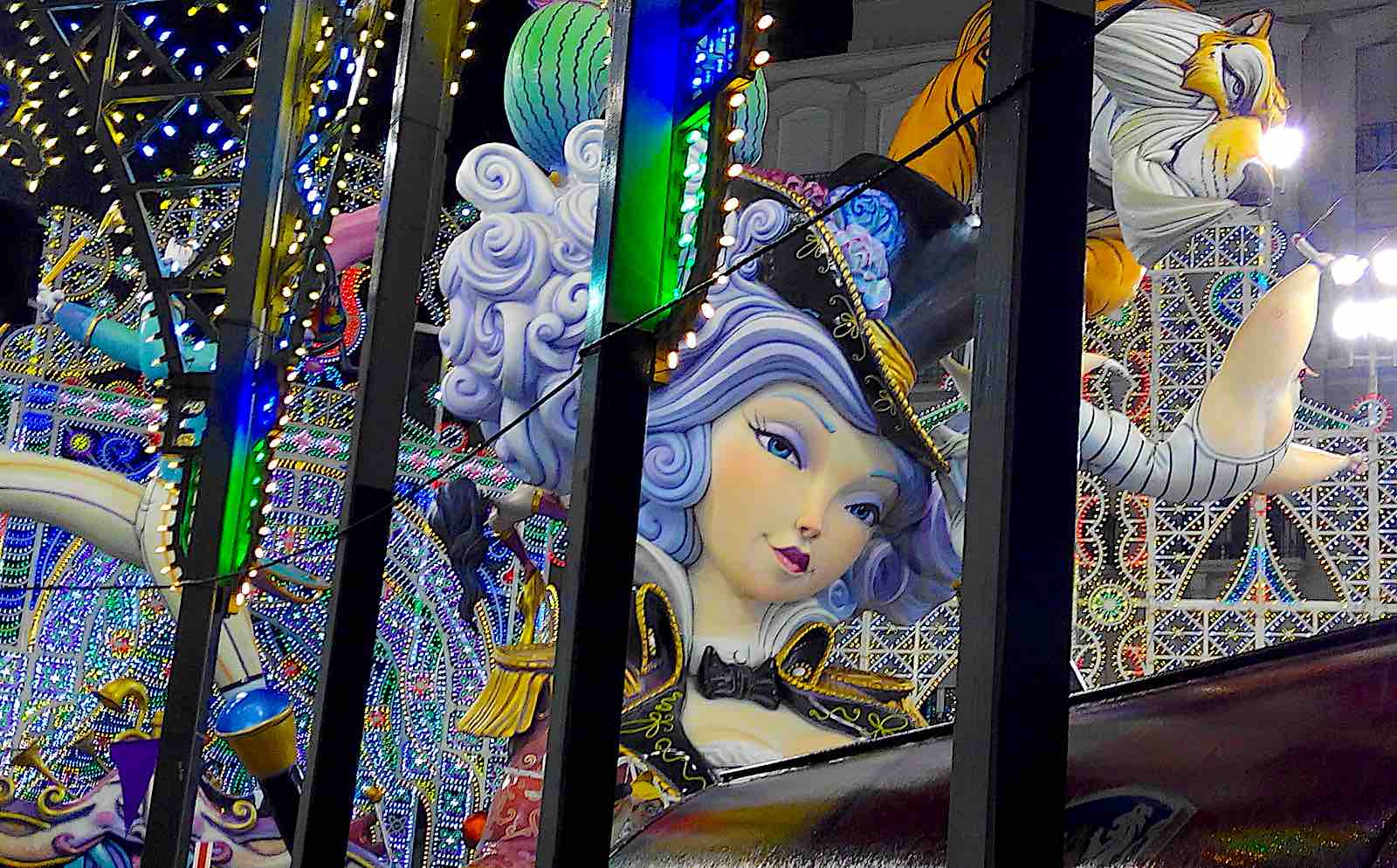 Semana Santa – Málaga or Valladolid, late March or April
Spain's Holy Week celebrations give you an inside look at the country's strong Catholic heritage. Throughout the week, there are somber processions held throughout most of the country's main towns and cities organized by local brotherhoods carrying heavy statues of saints. There are two regions that mark the occasion with the biggest celebrations: Andalucía and Castilla y León. Major cities to see processions include Málaga, Sevilla, Zamora, Valladolid, and Salamanca.
Feria de Abril – Sevilla, usually late April
Going to Andalusian city Sevilla's April Fair may just make you feel like you've traveled back in time. This week-long festival takes place near the Guadalquivir River in a fairground specially set up with colorful stripy tents and plenty of decorations. Put on your finest traje de flamenca flouncy dress or your sharpest suit, and get ready to dance traditional sevillanas well into the wee hours. In between dance numbers, feast on tapas or take a ride in a horse-drawn carriage.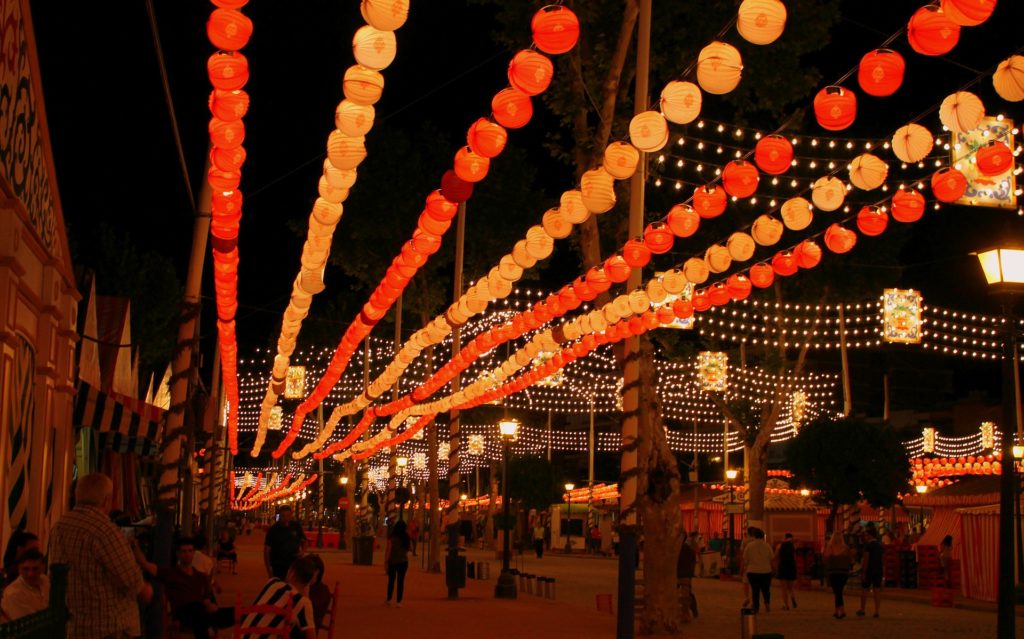 San Juan/San Joan

 

– Galicia, Catalonia, and Valencia, June 23
Some regions of Spain celebrate midsummer with a night of bonfires on the beach. The biggest of the festivals is held in Alicante in Valencia, and much like Las Fallas features colorful and intricate sculptures created to be burned at the close of the celebration. Cities throughout Galicia and Catalonia also celebrate the occasion with bonfires.
Haro Wine Festival – Haro, June 29
The little town of Haro is located in La Rioja, best known for its world-class wines. It's only fitting that they hold an entire celebration dedicated to vino, then. The day includes everything from competitions to see who can drink the most wine to their famous wine battle, where devotees of the grape fling bucketfuls of wine at each other. Wear white – and bring aspirin for the following morning's hangover.
Semana Grande – Bilbao, late August
Literally meaning "Big Week", this is the Basque city of Bilbao's biggest festival during the year. However, while it is certainly big, it actually lasts a little over a week. The 9-day festival of performances and activities features many Basque folkloric elements. It's also well-known for its lineup of music, which includes both local and international artists, and its nightly fireworks shows.
La Mercé – Barcelona, September 24
Spain's second-biggest city celebrates its patron saint at the end of September with a citywide festival that includes traditional elements right alongside more modern things like street concerts, a 10K race, and a fireworks and music show. One of the highlights of the festival is the castellers competition, where teams build human towers that seem to defy the laws of physics. As a bonus, the entire festival is free.
These are our picks for the top 10 traditional festivals in Spain. Leave us a comment and let us know which one you'd most like to go to!