Many students who complete courses in Spain want to stay in the country to find work. The trouble is, their student visa ends at the same time as their studies.
The good news is that students can apply for a job search visa for Spain (or job seeking visa).
This Visa, also known as Employment Seeking Residence Permit, offers temporary residency for students who are looking for a job in Spain.
It allows them up to a year to look for a job after their studies have ended.
That means if a student enjoyed the Spanish lifestyle during their degree, Master's, or PhD they can stay and look for work in the country they have come to love.
We understand the procedure can be overwhelming, that's why in Go! Go! España we partner with a Spanish immigration lawyer that can apply for the Job Search Visa on your behalf.
If you would like to get professional legal support from a Spanish law firm please contact us here.
What is the Spain's job search visa?
The Spain's job search visa is a residence permit granted to non-EU citizens that allow them to stay in Spain for a maximum period of 24 months, which cannot be extended.
The purpose of their stay is to search for suitable employment corresponding to their level of completed studies or to embark on a business project.
How to Get a Job Seeking visa For Spain?
Here's some information that might help.
Any type of bureaucracy can be a bit hard to navigate, especially if you are a non-native speaker but here are some things that might help fill in some of the blanks:
Who Qualifies for a Job Seeking permit for Spain?
If a student is not from the EU, then they will need an employment seeking residence permit for Spain.
If a student is a family member of someone who is an EU citizen, they do not need authorization to seek work in Spain. Although they may need to double check if a different type of authorization is needed.
Family is important. If a student's immediate family has traveled to Spain for the duration of their course to be with them, they are covered by the permit while the applicant finds work.
So the family can continue to enjoy Spanish life together.
What Are The Requirements For Getting A Job Search Visa For Spain?
1. Have Private Health Insurance Which Is Valid In Spain
Public or Private Health Insurance is a requirement that a recently graduated student must satisfy when they apply for a job search visa for Spain.
It is worth checking, too, that the insurance company is accredited to operate in Spain.
For peace of mind and for an insurance company who are used to dealing with students staying on in Spain, you can do no better than Go! Go! España's partner Sanitas International Insurance.
Their process is quick and convenient – all from a company you can trust.
2. Have A Medical Certificate
With health in mind, people applying for the permit also need to make sure that they do not have a disease that can cause a serious risk to public health.
Carry a medical certificate or health card that can be provided as evidence if needed.
This is in accordance with the International Health Regulations of 2005.
3. Be Legally Entitled To Stay In Spain
Students have been working hard at their studies so it's unlikely they'll have had time to get into trouble.
But it is worth noting that a person applying for a job search visa for Spain should be legally able to stay there.
This means the applicant must have no criminal record in Spain or in the person's previous countries of residence for crimes that exist in the Spanish legal system.
It is also essential that the person has not been prohibited from entering Spain or been deported from it.
4. Have Proof You Can Fund Your Job Search
We all know how much it costs to get a good education.
However, if a student wants to apply for a job search visa for Spain, their finances need to be in order.
To be specific, the applicant needs to be able to show they can cover the cost of their stay.
Particularly accommodation and living expenses and the maintenance costs of the applicants' relatives if they are accompanying them.
The exact financial details can be found on the Spanish immigration portal.
Stepping Stones to Success
5. Have Your Qualification Certificate Ready
If a student has been authorized to study in a higher education establishment in Spain, applying for the authorization to stay for a further year to look for work should not be a problem.
They will need to prove that they have accreditation. A degree certificate, post-graduate or advanced professional qualification certificate is the most appropriate type of document to have ready.
This may seem obvious, but it's important to remember that the job seeking visa for Spain can only be applied for when studies are complete and the student visa is about to expire.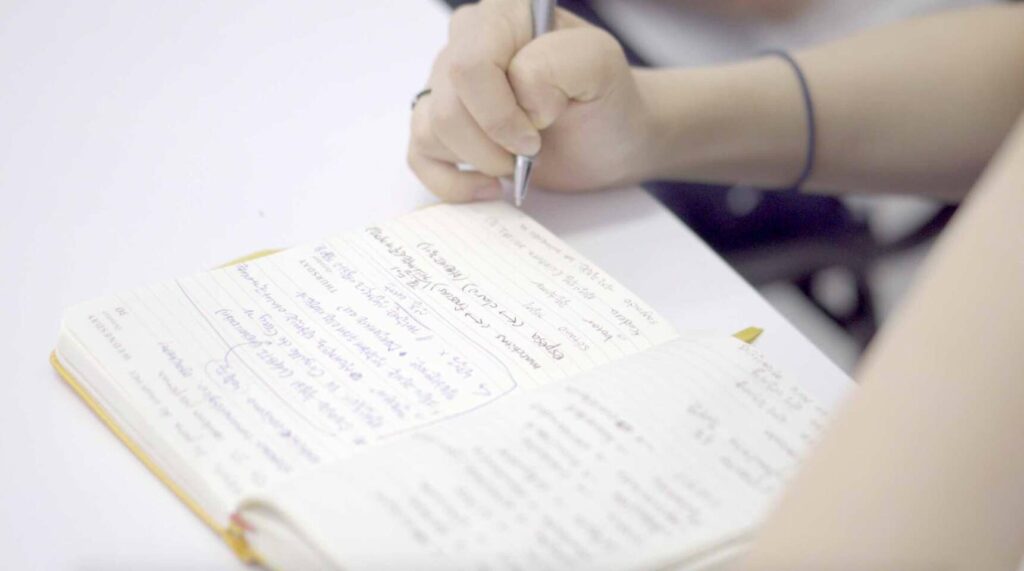 What Happens with your Visa When You get a Job in Spain?
The Spanish job search visa is for students who are looking for a job in Spain.
It is not an employment visa, so once students have found a job they can either apply for a work permit themselves or their company might do this for them.
The same applies if a former student starts their own business during the year allowed under the Spanish job seeking visa.
How Long Does it Take To Get a Job Seeking Visa For Spain?
It's a really speedy process if the applicants' documents are in order – it only takes 20 days!
The process is electronic, which is convenient, and the application and fee can be processed during the last 60 days before the student visa expires.
You can find more details about the Spain's job search visa application process here.
The application for a job search visa for Spain is an efficient and easy way of taking the effort out of the paperwork. And anything that helps people who love Spain stay to find work is a good thing!
If you're interested in more information about living and working, find out  how to find accommodation in Spain here and how to legally find work on a student visa in Spain.