Home to over 3 million people, Madrid is a bustling city located in the heart of Spain.
Filled with vibrant neighborhoods and stunning, historic buildings, it's not surprising Madrid is home to millions.
With an affordable cost of living and wide variety of cultural activities, Madrid is undeniably an excellent place for students looking to study in Spain.
If you're searching for information on specific programs like the International Foundation Program at University Carlos III of Madrid, we've got you covered.
We've put together a guide with information you need to know about this international foundation program for hopeful students.
We'll explore what the IFP entails and what a year of study might look like for you!
International Foundation Program at University Carlos III of Madrid – What is It?
The International Foundation Program, or simply IFP, is a program designed to assist with integration into the Spanish university system for international students.
This program takes place at the prestigious Universidad Carlos III de Madrid (UC3M for short).
The University of Carlos III Madrid holds an AACSB accreditation.
This means UC3M meets a high standard of excellence for schooling.
The curriculum itself is built to create a foundational pathway for students to eventually succeed in a degree program at UC3M.
The IFP is a year-long program. The program helps international students achieve integration through practical language and other cultural immersion opportunities.
The IFP at UC3M program is made up of widely recognized ECTS credits.
It covers two different avenues of study: engineering and social sciences & humanities.
Let's take a look at the application requirements needed to for the program.
International Foundation Program at University Carlos III of Madrid – Application Requirements
The IFP at University Carlos III of Madrid can improve a student's overall admission opportunities to a bachelor's course of study at UC3M.
In order for students to access undergraduate degree studies, they must first complete the IFP at UC3M.
The application to be accepted into the UC3M's IFP is made up of a few different requirements such as:
Application fee of €8,500
Must have a minimum B2 English or Spanish level
Various transcript and language documentation
The documents necessary to submit for this program include:
Passport
Academic transcript
High school diploma
Language certificate confirming B2 level or higher accreditation
Upon receipt of your admission documentation, your application will be reviewed. From there, an admission decision will be made within at least one month.
Furthermore, it should be noted that for students who do pass admission requirements, a reservation fee will be required.
This fee holds their place in the program.
The fee will absorb as an overall cost of the program.
IFP Language Levels
For the most part, the language level requirement of B2 or higher is classified as an upper-intermediate learning level.
A more commonly used name to distinguish these levels is known as the Common European Framework of Reference or CEFR.
The CEFR is an assessment framework used for all European languages.
Under the CEFR framework, a B2 level generally indicates to instructors that a student can confidently interact with native speakers.
At this level, students should be able to distill or understand detailed topics with the language in question.
With a B2 level in English or Spanish, a student should be able to understand things like abstract topics or technical discussions.
In addition, B2 level and above speakers should be able to interact regularly with native speakers with little trouble.
The language levels under the CEFR go from basic to proficient.
There are six levels overall, starting with the A1 (basic) classification:
As you'll recall, applicants to the International Foundation Program at UC3M need to meet requirements of a B2 level or higher to qualify.
Language Certificate Testing
For students hoping to complete the IFP at University Carlos III of Madrid, there are specific requirements.
The language certificate requirements will generally look different for English programs versus Spanish programs.
For students seeking to study the Spanish program, there are two proficiency tests given.
DELE (Diplomas de Español Como Lengua Extranjera) or SIELE (Servicio Internacional de Evaluación de la Lengua Española).
Each version is internationally recognized and government approved.
Regardless of which one you take, at least one format is necessary to receive a passing certificate.
They each exist as a way for students to verify Spanish language competency levels.
However, there's one item of note to rememember. Once you take and pass the DELE, you won't have to re-take the exam to prove your language fluency.
The exam certification is permanent.
The tests get administered by the Cervantes Institute which represents the Spanish Ministry of Education, Culture, and Sport.
The DELE test generally focuses on standard European Spanish.
The SIELE test covers most Spanish dialects and varieties.
Diplomas de Español Como Lengua Extranjera (DELE)
Because the DELE comes with a lifetime certification, this version of testing tends to be more popular.
There are four parts to the exam that test four separate language learning skill sets:
Reading comprehension
Written expressions
Listening comprehension
Oral expressions
Upon completion, the certificate gets sent straight to whichever address you indicated during the application process.
Receipt of a completed certificate can surprisingly take a few months. Students should anticipate this and register to take the test accordingly.
Students will register for the exam via the Cervantes Institute website.
Servicio Internacional de Evaluación de la Lengua Española (SIELE)
The SIELE test is available for potential test-takers on a year-round basis.
This online test also follows the CEFR model but a major difference is that the validity of this test is only good for 5 years.
Once the original SIELE certificate has expired, the test must be retaken to prove the level Spanish fluency.
Test results come back slightly faster following an approximate three-week turnaround.
To take this exam, students must register a minimum of 48 hours prior to the exam, and students have the ability to sit this test all year round.
In addition, this test encompasses many varieties and dialects of the Spanish language, including Español de América Latina.
University Carlos III of Madrid – Humanities Path
There are two avenues of study for students who get accepted into the program.
The study plan for each consists of 60 credits (ECTS), with 30 credits during each semester.
For the Social Sciences and Humanities study path, the first semester is made up of a wide variety of subjects including:
Foundations of Economics
History of Spain
Foundations of Law
Foundations of Contemporary Artistic Creation
The second semester includes subjects such as:
Foundations of Philosophy
Foundations of Politics
Communications
Foundations of Statistics
In each semester, students have the opportunity to take part in experiential subjects or activities.
The Universidad Carlos III de Madrid does sanction each of these activity types.
They practical experiences include things like cooking workshops, museum visits, and guided tours.
These activities are meant to enrich a student's overall experience while studying internationally and providing professional opportunities for learning.
University Carlos III of Madrid – Engineering Path
The engineering study path also consists of two semesters made up of 30 study hour credits each.
Subjects studied on this path include classes such as:
Foundations of Physics
Calculus Foundations
Foundations of Bio engineering
Subjects for the second semester might include:
Foundations of Chemistry
Technology Foundations
Foundations of Programming
Each course is classified as compulsory or non-compulsory as to final completion of the program.
Course descriptions and objectives are provided to each student prior to beginning studies.
Assessments will obviously vary from class to class and topic to topic.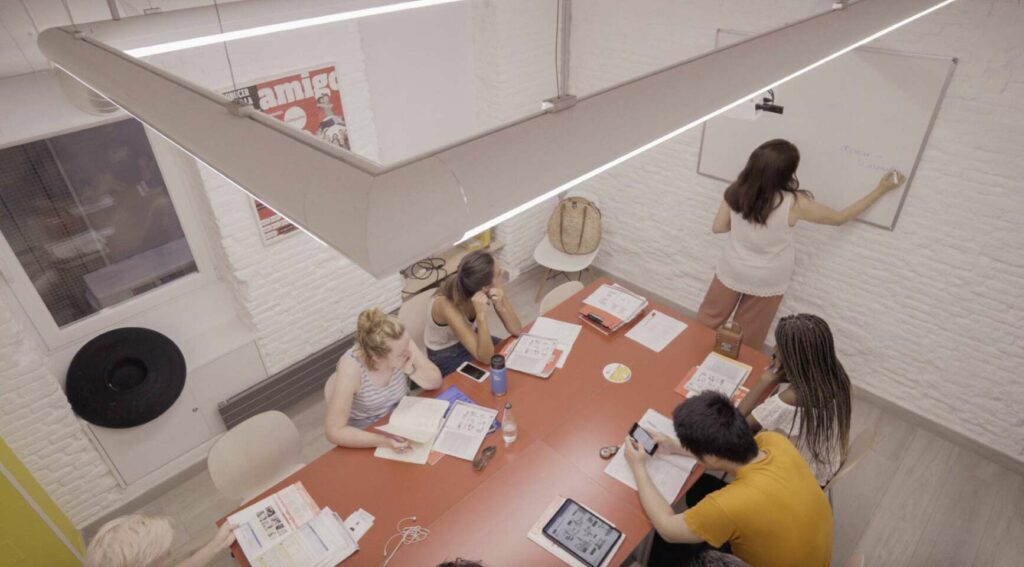 University Carlos III of Madrid – Facts and Figures
So, you've gathered your entry requirements and your documentation. You've registered and passed either the DELE or SIELE. Now what?
You might be curious what the University Carlos III of Madrid is all about!
This Spanish public university is an innovative school, known for its distinct international profile.
The university tends to stand out for its high graduate employ-ability rate and wide-ranging academic degree programs.
Not to mention, it's located in one of the most gorgeous cities in the world!
Some fun facts about UC3M:
Has early admission opportunities
Boasts a 1-year International Foundation Program
Ranks at #35 under the QS Top 50 under 50 universities
Has a large number of international agreements with universities across the globe
University Location – Getafe
You might be wondering, where exactly in Madrid is the university located?
The campus is located in the municipality of Getafe.
The sixth most populated municipality, Getafe is located just south of Madrid's city center.
Getafe is a perfect place for students hoping for a quieter side of the city to conduct their studies.
For example, it is only a short 20-minute train ride from the city center.
This makes it a great place to decompress. All while still discovering all that Madrid has to offer!
This city is a tranquil, affordable province close enough to the big city you won't feel like you're missing out while studying in Spain.
In addition, the cost of living in Getafe is lower than that of Madrid. Allowing for more freedom to try delicious Spanish food or explore well-known spots.
For example, locations like the Federico García Lorca Auditorium Theater or the Cathedral of Santa María Magdalena.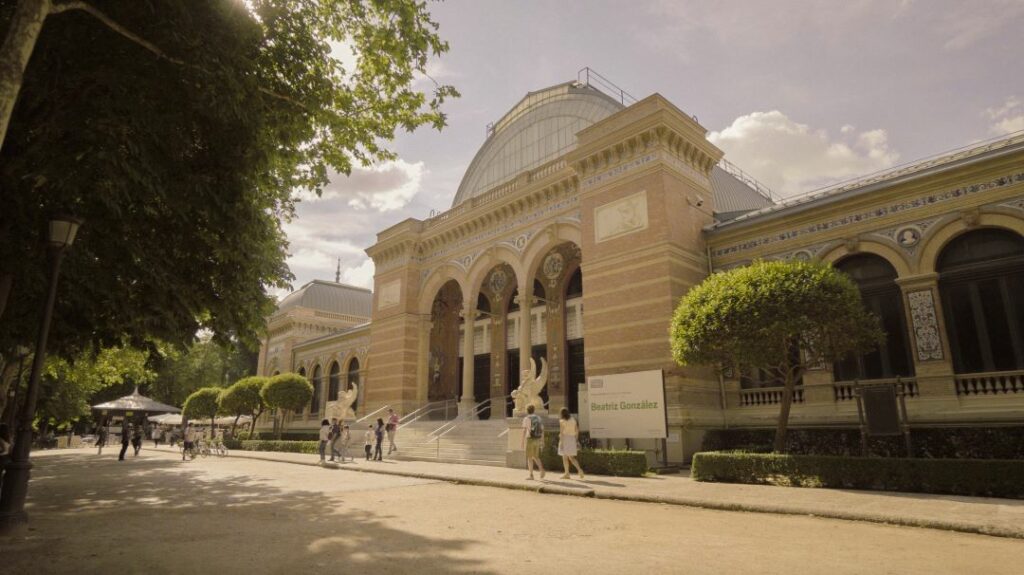 International Foundation Program at University Carlos III of Madrid – Next Steps
The International Foundation Program is built to increase opportunities for learning within the Spanish university system.
Eventually, the IFP serves as a pipeline for students to access a UC3M bachelor's degree.
After finishing the IFP, students can subsequently access UC3M undergraduate studies contingent upon meeting the requirements.
Degrees offered to International Foundation Program students are taught in 3 different language modalities.
Modalities include Spanish, English, and bilingual.
The requirements and selection criteria are fairly similar to IFP requirements.
However, some of the requirements and selection criteria will be a bit more in-depth.
UC3M – Requirements and Criteria
Similarly to the IFP, students looking to continue their bachelor's degree studies at UC3M will have to submit their high school diploma.
Any non-European diploma must be recognized by the Spanish Ministry of Education.
As shown above, students must have their language certificate level of B2 or higher.
This certificate can be in the form of SIELE or DELE. Or, evidence of completion of the International Foundation Program.
Altogether, students must have passed a minimum of 42 ECTS during the International Foundation Program.
Experiential subjects or activities do not get included as part of those credits.
Applicants to the program receive assessments on an individual basis.
Admission to a bachelor's degree path of study will be contingent upon a GPA grade of at least 6.
Why Choose to Complete the IFP?
To summarize, the IFP at UC3M is a great way for students to prepare themselves with the knowledge and skill sets needed to succeed at university.
The program ultimately prepares students for studying at the university level.
The benefits to completing such a program are numerous.
In particular, students who partake in an IFP improve their study skills and language skills.
Furthermore, the program provides the opportunity to improve overall life skills all before starting an undergraduate degree.
Starting your university career can be daunting, let alone in a new country.
The IFP at UC3M provides an intensive look at the skills necessary to succeed at school.
These programs also give students some time to acclimate to their new life abroad while learning a new language and new customs.
More About the IFP at University Carlos III of Madrid
Excited to start learning Spanish culture and language in one of the most vibrant Spanish cities?
Classes at UC3M begin in September and generally end in June.
This program helps students become accustomed to the university system in Spain. Not to mention, all done while learning Spanish culture and improving Spanish language skills.
The application for this program began on November 14th, 2022 for the 2023 school year.
There are a lot of moving pieces especially when it comes to starting your next step in schooling.
If you're interested in starting the application process, please contact us here. We would love to help get you started with the process.
Don't hesitate to reach out. At Go! Go! España, we're here to help get you started on your Spanish learning adventure!