The International Foundation Program at Complutense University of Madrid is a comprehensive bridge program, successfully completing this program ensures immediate admission to Complutense University's undergraduate programs for the same year
The program consists of preparing international students for success in the field they wish to work in.
It takes place at the Complutense University of Madrid (UCM) which frequents the top of lists as one of the world's top global universities.
UCM also holds the title as one of the world's oldest operating universities!
The UCM was founded in 1293 in Alcalá, Spain.
Today, the university spreads across the bustling city of Madrid.
One of the largest institutions of higher learning in Spain, the Universidad Complutense de Madrid has one of the biggest university libraries across Spain.
For those interested in studying at this historic institution, the International Foundation Program at Complutense University of Madrid might be the perfect fit.
The program aims to help students improve their Spanish language skills and knowledge of Spain while taking part in the program.
This public research university offers students an option, through the international foundation program, to immerse themselves in a program of study at a university level.
In these next sections, we'll explore what this foundation program entails.
In addition, we'll take a look at what application steps to take and what a year of study at the UCM can do for you.
What is the International Foundation Program at Complutense University of Madrid?
This International Foundation Program (IFP) at the Complutense University of Madrid is a pre-university course.
Admission to Complutense University's bachelor's degree programs in the same year is assured upon successful completion.
The IFP helps prepare and familiarize international students to succeed within the Spanish university system.
It also aims to equip students with the correct long-term skill sets necessary to carry them through their professional lives.
During the program, students take first steps toward their chosen field of study at a prestigious university.
All the while improving their Spanish linguistic skills!
This program comprises a year-long course of study.
IFP Applications at UCM
Pre-registration application deadlines usually close every year around July.
In order to study under the program, applications require full documentation, as well as adherence to course requirements.
Students will need to submit the following documents as part of their application package:
Passport or Foreigner Identification Card
Diploma certified by the Spanish Ministry of Education
Academic transcript
Language accreditation by UNED or language accreditation certifying a B2 level proficiency or higher
The Foreigner Identification Card is short for tarjeta de extranjero or TIE.
This is simply a Spanish residence card containing your personal information.
All non-EU citizens must hold this card if planning to stay within Spain for longer than a six-month time frame.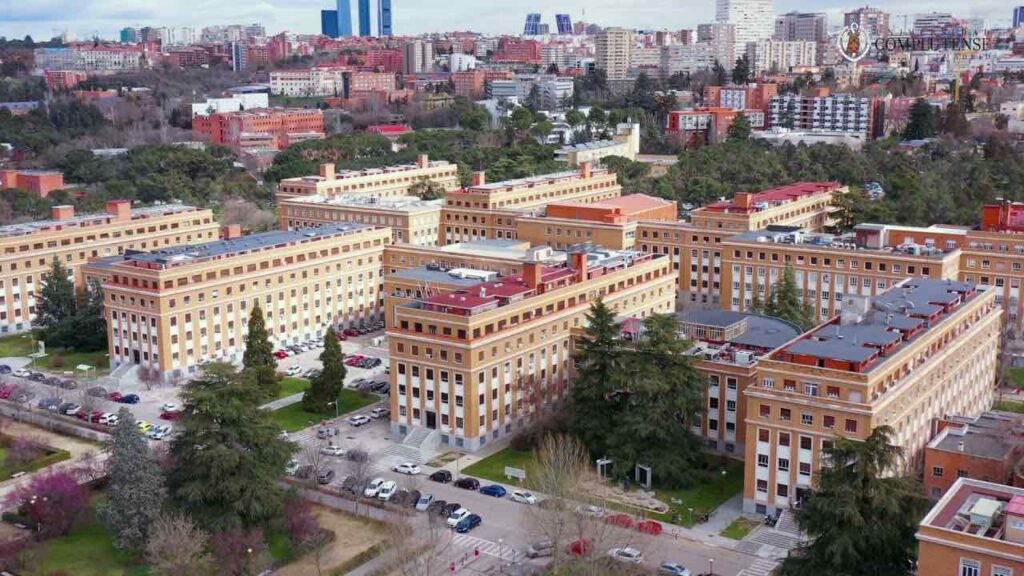 Admission Requirements for the International Foundation Program at the UCM
Students must formalize their admission applications online through the University's online admissions portal, you can contact us at any time and we'll guide you through the process.
This portal is specific to the International Foundation Program application.
Students submit copies of documents listed above online through this portal.
In order to be accepted into the program, non-EU residents must provide specific credentials.
This includes providing a diploma recognized by the Spanish Ministry of Education.
Further information on the validation process can be found at the Spanish Ministry of Education website.
During the application process, students must submit all documentation online.
During the review process, submitted documents will receive a mark for valid, invalid, or incomplete.
For students who aren't Spanish residents, but have completed secondary education within the European Union, accreditation comes into play.
Accreditation must be submitted by the National University of Distance Studies (UNED) through the UNEDasiss service.
What is UNEDasiss?                
The UNEDasiss is a service and accreditation database aimed at international students.
It manages student applications for students hoping to enroll in a Spanish university.
For hopeful IFP participants, this is a crucial step toward being accepted at the Complutense University of Madrid.
This process ensures international students have the correct accreditation prior to beginning their university studies.
In order to receive an accreditation via UNEDasiss, any foreign-language documents submitted must be translated.
The Spanish Ministry of Foreign Affairs appoints sworn Spanish translators.
These translators provide official translations for documents.
In this case, when providing your academic transcript, it must be accompanied by a sworn Spanish translation.
Spanish language Requirements for the IFP at Complutense University of Madrid
Another requirement for those wanting to study at UCM relates to Spanish fluency.
In order to be accepted to study as an IFP student, students must hold a B2 level Spanish accreditation.
A B2 level indicates that students are able to interact with native Spanish speakers confidently.
This is classified as an upper-intermediate Spanish proficiency under the Common European Framework of Reference (CEFR) for languages.
The CEFR is a framework consisting of six levels that assess language proficiency.
The range of levels begins at A1 (basic) ending at C2 (proficient). E.g.:
All students must hold this accreditation level.
For students with equivalent degrees from certain countries, a UNEDassis accreditation is not required but is recommended.
These countries include:
Russia
Romania
Czech Republic
China
Bulgaria
Slovakia
Hungary
Poland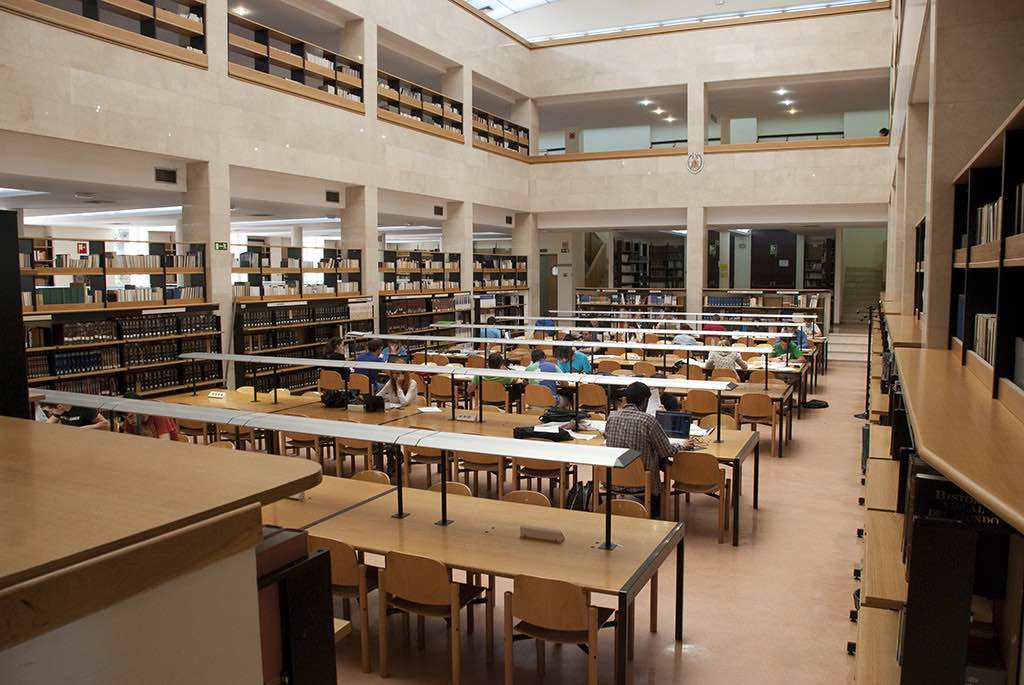 Selection Criteria 
The university bases program selection criteria on completed application packages, as well as via a specific criteria formula.
The formula calculation includes:
Admission Grade = 0.6 x Spanish Course Grade + 0.3 x University Content Subjects + 0.1
In the event of grading coincidences between students, the university may give priority to those who provide a UNED credential.
Admission is based on the student grade submitted, with additional places based on application packages.
Students receive admission confirmation from Student Services via email.
Should I Apply to the International Foundation Program at UCM?
This UCM's International Foundation Program offers a guarantee of admission to Complutense University's undergraduate programs in the same year upon successful completion.
Therefore, if you want to study a bachelor's degree in a Spanish public university, and become proficiency in the Spanish language, the International Foundation Program is an excellent path to take.
In general, studying abroad is an exciting, life-enriching opportunity and the IFP further enriches that opportunity.
The program helps students acclimate to life abroad in the Spanish university system. All done while obtaining an outstanding education.
Complutense University of Madrid
For those who complete an IFP year, further study programs at this renowned university include:
Combined degrees
Integrated bachelor and master's programs
Master's degrees
E.g., international students hoping to complete a bachelor's or master's program can complete their degrees in areas such as:
Political Science
Human Rights
Political Innovation
Tourism
Applied French Language
European Intercultural Studies
Nuclear Physics
Undergraduate degree programs at the university include areas of study in:
Arts and Humanities
Engineering
Health Sciences
Science
Social Sciences and Law
The Complutense University of Madrid Network
Moreover, there's a reason this university is considered a prestigious choice for thousands around the globe.
UCM has a worldwide network of beneficial network alliances.
The university partners with a variety of organizations that aim to address issues of global concern.
Some of the beneficial networks that UCM is a part of include:
The International Student Exchange Program (ISEP)
The European University Association (EUA)
European Association for International Education (EAIE)
Asociación Universitaria Iberoamericana de Posgrado (AUIP)
Utrecht Network
Europaeum
Tassep
As a result, students at UCM will learn to become global citizens through the higher education pathway of the International Foundation Program.
Be a Part of the IFP at Complutense University of Madrid
Altogether, UCM's IFP is an intensive program designed to help students succeed.
As part of the program, you'll not only get to experience the wonderful city of Madrid, but you'll enhance your studies of Spanish culture and language.
All completed at one of the best universities in the world.
Studying at a prestigious university like UCM is certainly no small feat.
If an IFP year sounds like something you're interested in, you've come to the right place.
Our team at Go! Go! España is here to help you navigate the ins and outs of program applications and enrollment.
We can also help you apply for your TIE, search for accommodation, or simply get the ball rolling on application steps for university.
Don't hesitate to get in touch with us today for help.