You've got your visa, you've brushed up on your Spanish, and you're ready to experience all that Spain has to offer, it's time to rent a house in Valencia!
Before you can start to dive into all the exciting things the city has to offer, you'll need to find somewhere to live.
Looking to Rent a House in Valencia?
Finding a place to rent while living abroad might seem stressful, but here at Go! Go! España, we're here to help take the stress and the guesswork out of finding a place to call home while living abroad.
If you're looking to rent a house in Valencia, look no further.
We have the ultimate guide to help you find a place and get settled in the third largest city in Spain: vibrant Valencia!
Apartment Hunting in Valencia
Your living space while studying abroad will ultimately impact the experience you have while living in a new country.
There are multiple accommodation styles to choose from such as private rooms in shared houses, dormitory-style living, and stays with a host family.
Depending on your personal preferences and what you hope to gain from your time abroad, your choice will vary.
When it comes to apartments for rent in Valencia, renting an apartment allows students to keep an independent lifestyle while still immersing themselves in a traditional student group experience.
Housing rentals can provide a similar experience and allow for you to practice your Spanish and meet people from around the world.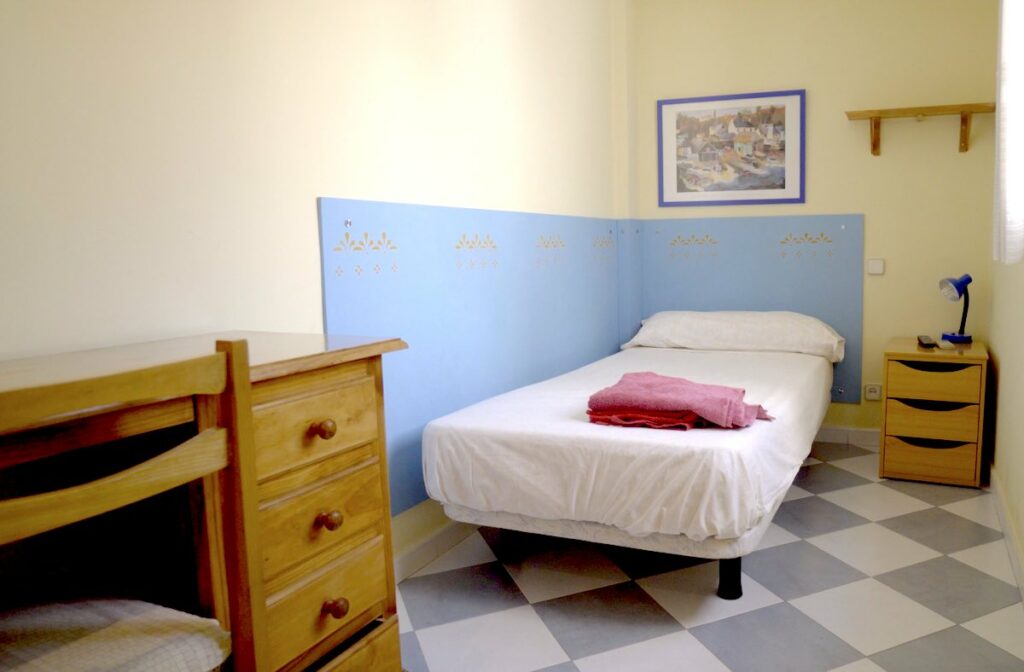 Need to Know Items to Rent a Flat in Valencia
There are a few crucial items that will help make the transition abroad easier when searching for Valencia apartments for rent.
Having a checklist handy will make the process go more smoothly and allow you to dive into the experience with as little stress as possible.
Documents to Rent a House in Valencia
To rent a flat in Valencia, you'll need to provide certain documentation prior to renting.
Documents needed usually include:
• Passport
• NIE (tax identification number)
• Evidence of residency status
• Employment contract
• Evidence of sufficient funds
Documentation will vary depending on whether or not you'll be working while renting.
There are many resources available online to help guide you through the process of certain documentation items needed such as when applying for your NIE.
Costs and Transportation
Whether you're looking at potentially renting from luxury apartments in Valencia or prefer something with just the basic necessities needed to get by, you'll want to be sure you've got a good budget mapped out.
Be sure to account for budget items like the following:
• Deposit (la fianza)
• Utility bills
• Monthly rent
• Transportation
• Food and entertainment
For items like transportation, you won't have to budget much as Valencia is an extremely accessible city.
It has an excellent metro and bus system with affordable ticket prices.
Due to its accessibility, public transportation is a great way for you to look around the different neighborhoods you're interested in renting before signing a new lease.
Made up of 19 different neighborhoods, Valencia is also a very walkable city, with plenty of main attractions to view while walking around the gorgeous city by foot.
The Ciutat Vella, the city's town center, is walkable from one end to the other in only 20 minutes.
Popular Areas for Rentals in Valencia
Whether you prefer more of an ocean breeze or a city center location, Valencia has a wide variety of vibrant neighborhoods to choose from when searching for your next apartment.
For example, a popular area for students is the Benimaclet neighborhood.
Close to universities, with plenty of bus and metro stops, Benimaclet houses more traditional living spaces to choose from. It's a great spot if you're hoping to browse through the many different restaurants before heading out for a night on the town.
A quieter area next to Benimaclet is La Saïdia, known for its quiet monasteries and verdant parks. La Saïdia is great for students who prefer a more relaxed pace while living in Valencia.
Ready to Rent a House in Valencia?
Go! Go! España is here to help! The easiest way to rent a house or apartment in Valencia is to do so here.
We can't wait to help you find your new home.
If you want to rent a house in Valencia, we are here to make the process easier for you to settle in in your new city. ¡Vamos a Valencia!