Spain is renowned for its attractive cost and quality of living and is one of the cheapest places to buy or rent a house in Europe. There is no shortage of great value housing in Spain!
If we use the Expatistan Cost of Living Map for Europe we can see that only Eastern Europe and Greece offer comparably economical costs of living.
And this is why so many people from all around the world are choosing to come to Spain to live, work, and study!
The most expensive Spanish cities to live are Madrid, Barcelona, Bilbao and San Sebastian, but these are still much more economical than the likes of Zurich, London, Dublin, Reykjavik, Oslo, Paris, Copenhagen, Amsterdam, Stockholm, Hamburg, or Milan.
Great value housing in Spain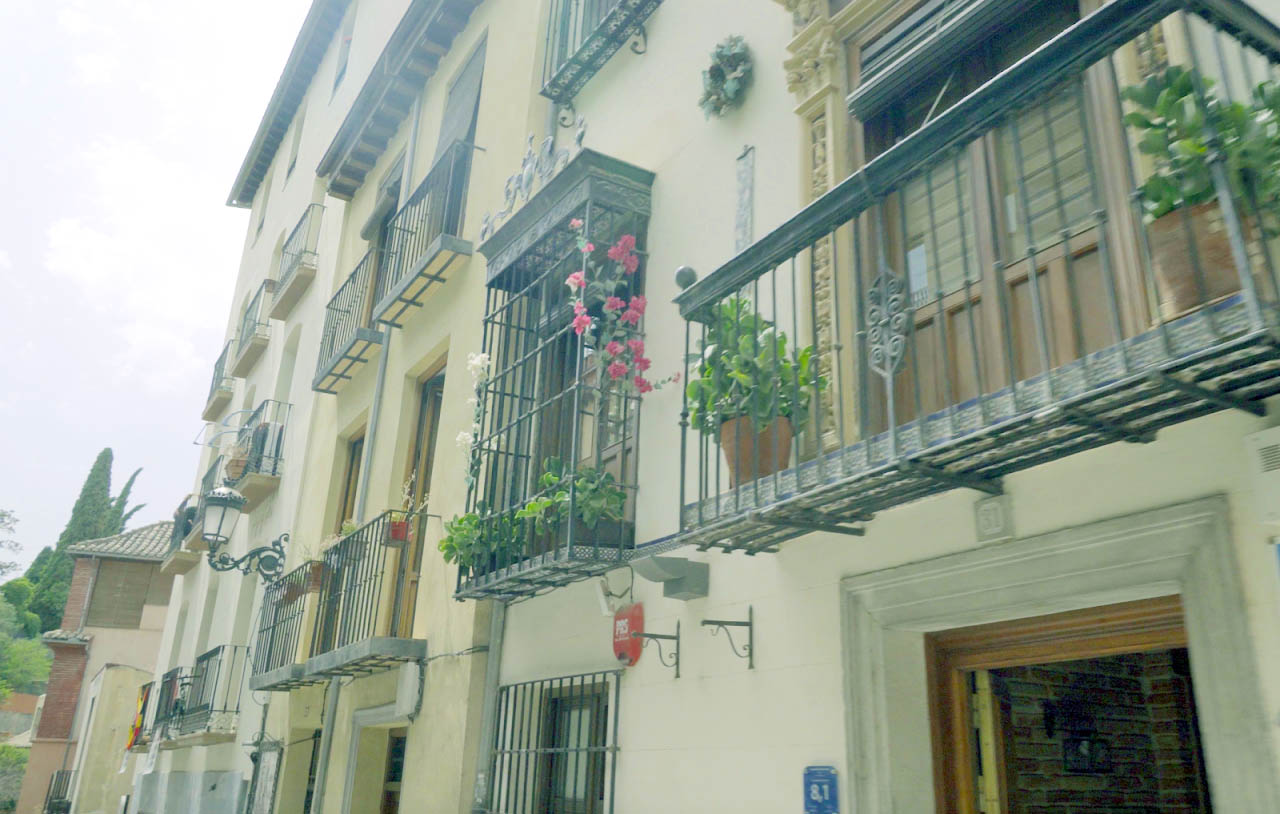 According to Expatistan, the average monthly rent for furnished private accommodation of 85 m2 is currently around €1,169 in an expensive area such as Madrid, Barcelona, Bilbao, or San Sebastian and around €738 in the rest of Spain.
The average monthly rent for smaller furnished accommodation of 45 m2 is currently around €687 in expensive areas such as Madrid, Barcelona, Bilbao, or San Sebastian and around €519 in the rest of Spain.
The average cost of utilities such as heating and electricity in Spain is currently around €108 per month for two people in 85m2 rented accommodations.
To appreciate the value of rented housing in Spain we can compare these figures with some other parts of Europe.
The most expensive country to live in Europe is Switzerland. Furnished accommodation of 85 m2 in Switzerland will set you back between €2,756-€2,164 per month. This is around three times the amount you will pay for similar sized accommodation in Spain.
In the UK you will pay between €2,020-€1,542, in Holland between €1,990-€1,552 and in Norway between £1,692-£1,302 per month.
Spain's immediate neighbors, France and Portugal, offer rents more comparable to Spain's, but are still more expensive.
Furnished accommodation of 85 m2 in France is on average between €1,576 €1,068 per month and in Portugal it is between €1,185- €800.
More expensive and cheaper housing in Spain by city
Madrid, Barcelona, Bilbao, and San Sebastian
There are some of the most expensive cities in Spain to buy and rent a house.
San Sebastian in the north of Spain, close to the border with France, is actually Spain's most expensive city to live in, followed (in order) by Barcelona, Madrid, and Bilbao.
The average monthly rent for furnished accommodation of 85 m2 in San Sebastian is currently between €1,362- €968 with monthly utility costs of around €150.
Palma de Mallorca, Valencia, Pamplona, Tarragona, Valladolid
Those are also expensive cities to buy and rent a house compared to the average cost of living in Spain, however they're not the most expensive cities,
Zaragoza, Malaga, Santiago de Compostela, Santa Cruz de Tenerife, and Las Palmas de Gran Canaria.
These cities have an average Spain's cost to buy and sell a house.
Almeria, Murcia, Granada, Jaen
The parts of Spain where we can find the lowest cost of living and the cheapest rents and house prices tend to be in the south of the country.
Furnished rental accommodation of 85 m2 in Almeria, for example, is between €753-€481 per month. In Murcia it is €859-€594, in Granada it is €834-€437, and in Jaen €567-€432.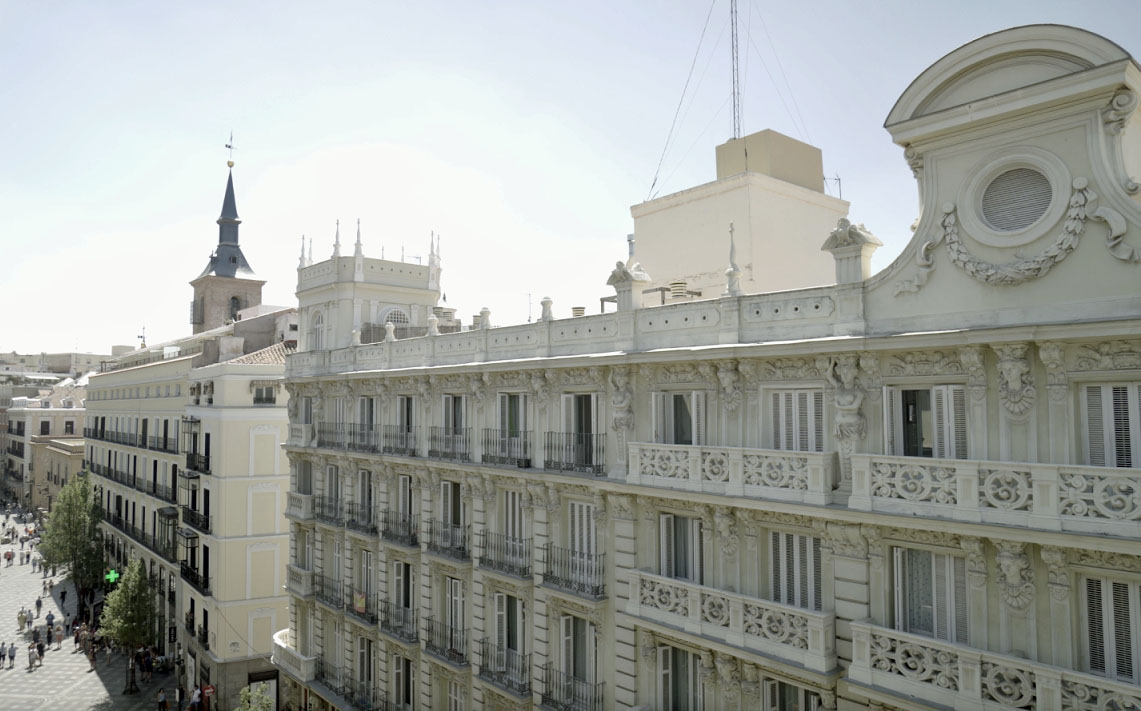 Types of rental housing in Spain available
Private accommodation, shared house, homestay, and student dormitory
In addition to renting your own private accommodation of varying sizes and degrees of luxury, you also have the options of shared houses and homestays.
Private accommodation is the best option if you desire privacy. However, private accommodation is also always the more expensive form of rental accommodation.
Shared houses and homestays offer significant savings over private accommodation and, in addition to this, they also have the advantage of introducing you to new people.
Shared houses vs homestays in Spain
So, what is the difference between a shared house and a homestay?
A shared house is where various individuals share the rental cost of a house together. Usually, this will involve having a private room in the house and sharing common areas, such as kitchen, living room, and bathroom.
A homestay is where an individual rents one room in a house where the homeowner/s continue living. The renter has their private room and shares the common areas of the house with the homeowner/s.
A homestay tends to be more expensive than shared house because food will be included in the rent.
A shared house tends to be the cheapest of all the rental options because you are sharing the house and will need to buy and cook your own meals.
Which is the best option: private accommodation, shared house or homestay?
There is no 'best' / 'one-size-fits-all' option. Your preferred type of accommodation will be dependent on personal preferences and circumstances.
If you highly value your privacy, of course, renting your own private studio, apartment, or house will be the way to go.
But there can be great value in living around other people, especially in a foreign land speaking a foreign language.
Some renters prefer to share with like-minded folk and love the social aspect of sharing a house. Others value the local insights and protection that can be gained from living in a homestay.
When coming to Spain it is very likely that learning or improving your Spanish will be high on your list of priorities.
In which case, a homestay with a local family or a shared house with some Spanish speakers will be the best scenario so that you have constant opportunities to learn and practice.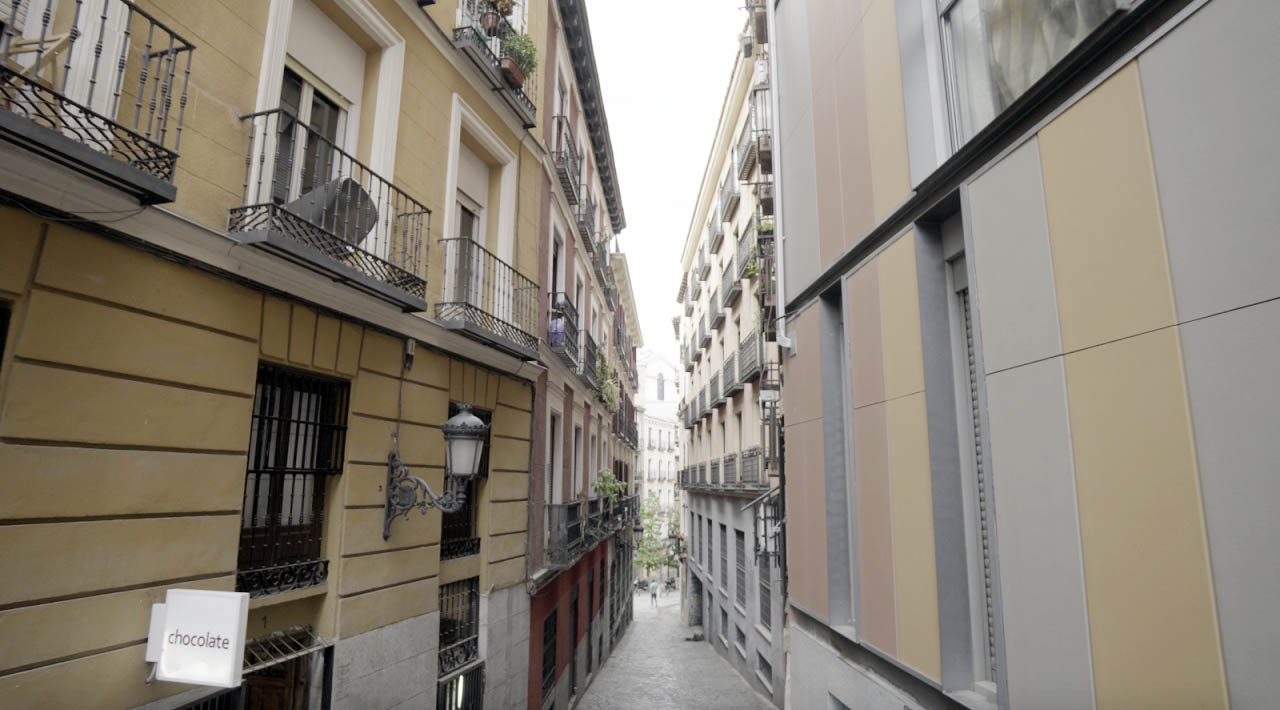 So, what is a student dormitory?
Student dormitories are a different form of accommodation again to private accommodation, shared houses, and homestays.
A student dormitory is usually a room in a large building managed by an educational institution to provide accommodation for its students.
There will be lots of rooms in these large buildings and, while an excellent form of accommodation, there will be less of a 'homely feel' with student dorms.
How to find a house or apartment to rent in Spain
Go! Go! España is here to help you with every aspect of coming to live, work, and study in Spain.
If we can help you in any way with finding accommodation here, please don't hesitate to get in touch!
We have extensive contacts up and down the country and offer free support to guide you towards finding your perfect housing in Spain.
All you need to do is complete a simple form on our website explaining your preferred type of accommodation and location in Spain and then we will find your perfect accommodation.
If you like the look and sound of what we find, you can make your selection and we will reserve it for you.
Then you can get back to planning the rest of your trip to Spain, safe in the knowledge that your accommodation is secured!
Housing in Spain with Go! Go! España
We can find your private apartments, shared houses, and homestays in Madrid, Barcelona, Valencia, Malaga, Granada, Sevilla, Ibiza, and Salamanca.
Over many years we have built up solid partnerships with accommodation providers in all these wonderful Spanish cities.
We have discussed how private accommodation is likely to be more expensive than shared houses and homestays and how some areas of Spain are more expensive than others.
With reference to the accommodation we deal with, let's give you a more specific idea of how much accommodation costs on average in Spain.
In Madrid, we deal with private apartments costing around 1000€ per month.
Our shared houses range between 616€ p/m (private room/per person) and 476€ p/m (shared room/per person).
And, our homestays with a host family range between 960€ p/m (full board/per person) and 840€ p/m (half board/per person).
Prices in Barcelona are comparable. Our accommodation in other areas is cheaper.
In Granada, for example, our shared houses range between 360€ p/m (private room/per person) and 300€ p/m (shared room/per person).
And, our homestays with a host family in Granada range between 756€ p/m (full board/per person) and 700€ p/m (half board/per person).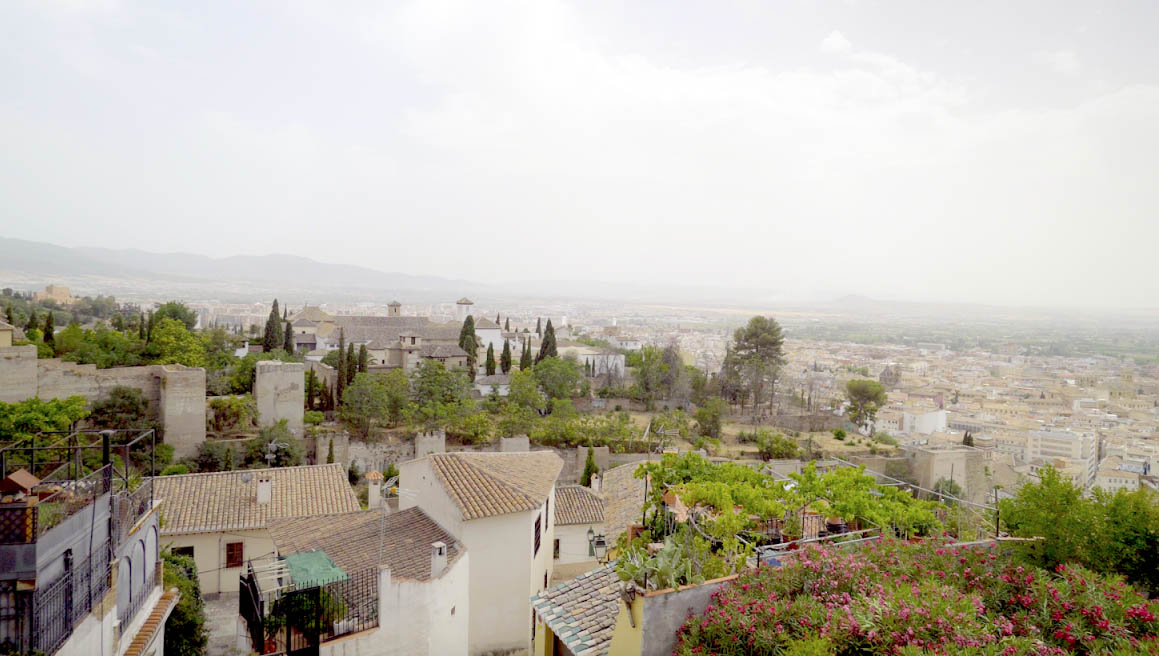 Furnished or Unfurnished accommodation?
Not all rental accommodation comes fully furnished. When you search for accommodation through the conventional routes of newspapers and estate agents you will find that some apartments and room come with furniture and others do not.
Most private apartments will be fully furnished, so there is no need to worry about sourcing furniture.
And, shared houses and homestays are almost always furnished wherever you look for them.
The rental process
To secure rental accommodation usually one month's rent is required.
As well as signing a tenancy agreement, various documents will be asked for. These are as follows:
Contract of employment with recent payslips or proof that you can support yourself financially, such as bank statements, tax return, or someone to act as your guarantor.
Spanish NIE
Passport or identification card
Tenancy Agreements in Spain
Your tenancy agreement will, of course, be in Spanish and they are quite lengthy and complex.
Therefore, unless your Spanish is at an advanced level, it certainly helps to be guided through the process by an expert.
Most rental accommodation tenancy agreements are for a period of 12 months, after which time they can be renewed for a further 12 months.
As a general rule, contracts can be terminated with 30 days' notice after 6 months.
Utilities in Spain
Home utilities include electricity, gas, internet, water, sewage, and rubbish collection. In most rental situations, the tenant will be responsible for paying electricity, gas, and internet bills and landlords will pay for water, sewage, and rubbish collection.
Homestay rentals are most likely to have alternative arrangements with utilities with some homeowners willing to let tenants use their utilities without making any payment.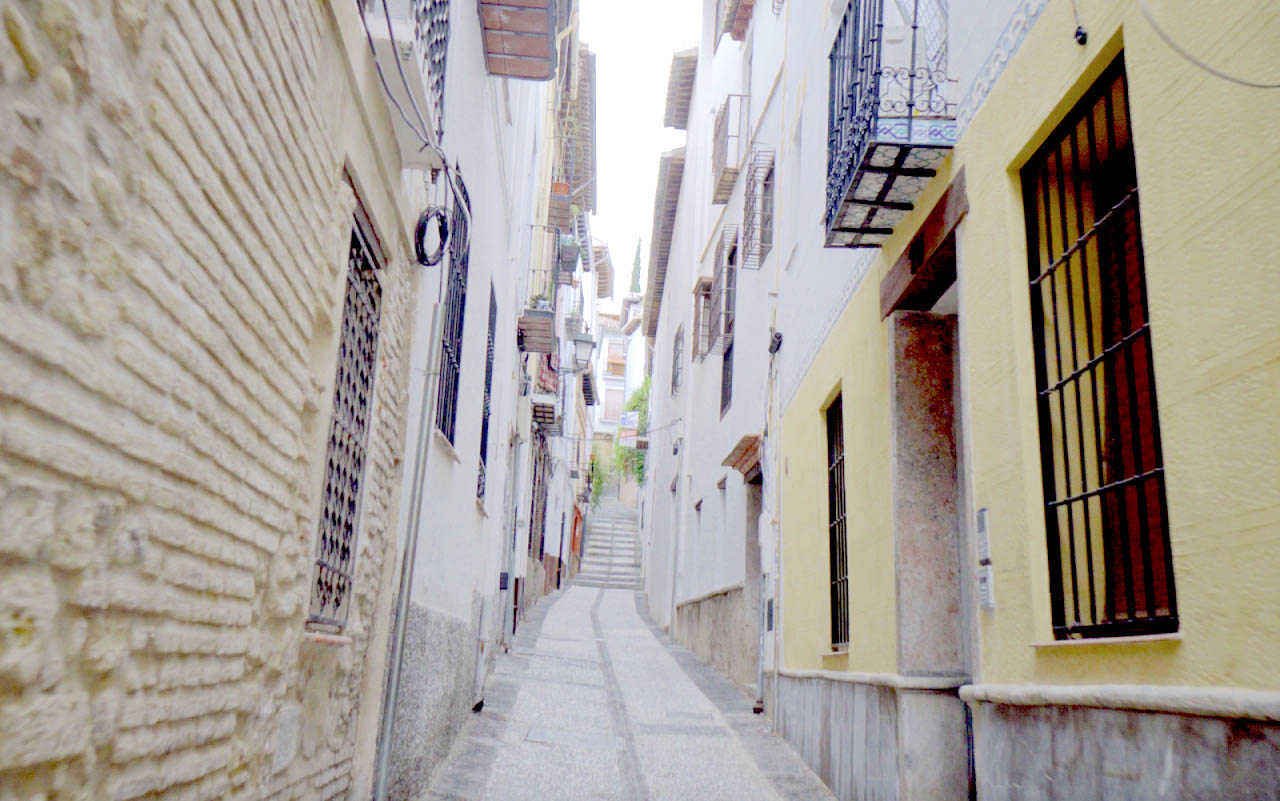 Summing up about housing in Spain
Spain is a wonderful country in so many ways and its low cost of living and high quality of life make it one of the most popular students and tourist destinations in the world.
Renting accommodation in Spain is definitely economical if we compare it with the majority of the rest of Europe and there is another plus that we haven't yet mentioned: rental law is firmly on the side of the tenant.
Tenants are given considerable protection by Spanish law. Just another reason to seal your decision to come and live, work, and study in Spain!