For travelers on the go, knowing how and where to make restaurant reservations can be a time saving travel hack. Our reservation restaurant app in Spain list will help.
Many restaurant reservation apps will send you reminders the day prior, some will let you cancel without an issue, and some even offer discounts for diners.
All of this is helpful if you're traveling in a new city or if you simply want to skip the hassle of arriving at a restaurant with a 90-minute wait time.
Whether you've had your eye on a local Madrid favorite or have been saving up to book a table at a Michelin star restaurant in Barcelona, having the right reservation app can help!
We'll explore the five best reservation restaurant apps in Spain that can help you get from doorstep to tabletop in no time.
1.   The Fork
We're starting off our list with one of the most popular restaurant reservation apps in Spain.
The Fork (El Tenedor) offers a comprehensive list of restaurant reservations to choose from in thousands of cities across Europe.
While in Spain, The Fork is available to travelers in major cities like Madrid, Barcelona, and more.
The app is available through both the Apple App Store and Google Play.
Simply download, sign up, and start searching through available reservations around Spain!
Curious to know what's closest to your location?
Open up the map feature to spot restaurants with available reservations near you.
If you want to specify by list, scroll through reservation results by price, ratings, and more.
You can also choose restaurants based on categories such as popularity (los mas reservados), cuisine type (por tipo de cocina), or by the restaurant's ambiance (por ambiente).
No matter your preference, The Fork has it covered.
Another excellent benefit that comes with using The Fork?
It allows travelers to save some money while dining out.
Depending on the restaurant, travelers can receive anywhere from 20% to 50% off of a bill when making a reservation through The Fork!
2.   Tock
Next on our list is the reservation restaurant app Tock.
Available on both Google Play and the App store, Tock gives travelers access to a variety of culinary experiences worldwide.
It was initially built by restaurants as a front-of-house solution.
It has since expanded to offer restaurant goers a chance to make restaurant reservations in cities around the world.
Sign up to browse through various restaurants and take a peek through special reservation offerings like tasting menus or chef's counters.
Choose your Party Size, the date you're hoping to reserve, browse through available times, and Tock will cover the rest.
Reservation confirmations are sent to diners through email or text message.
Tock also has a feature where diners can transfer a reservation if unable to make it.
Transfers can be completed through the confirmation page on a user's profile.
For those who need to cancel their reservation, free reservations can be cancelled through the app.
Cancellations can be completed through the confirmation page on a user's profile.
The email confirmation received for the reservation will also have cancellation information available.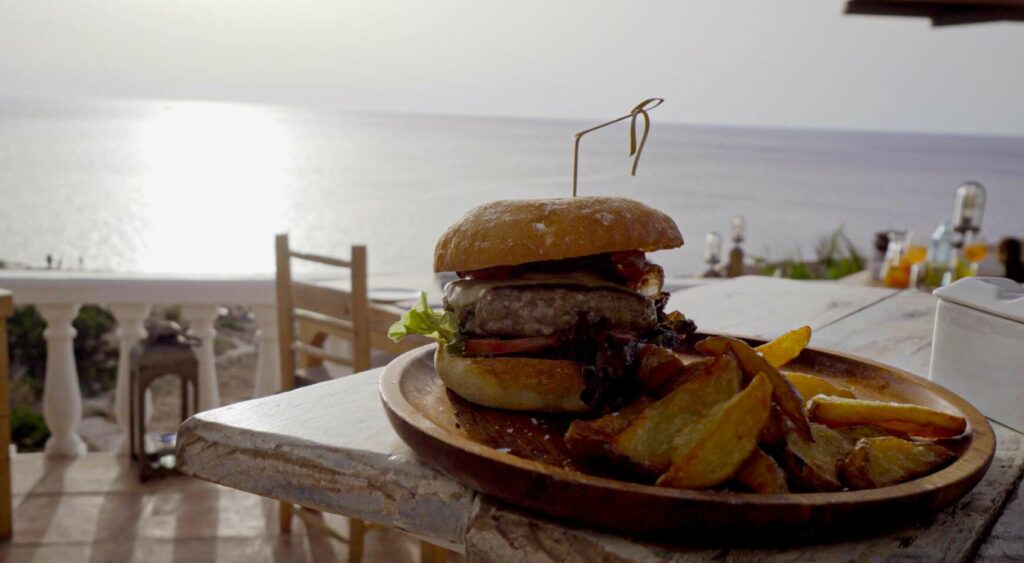 3.   Resy
Looking for another top-rated dinner reservation app? Look no further than the Resy restaurant app.
This reservation app is available in thousands of restaurants across 10 different countries around the globe.
Resy is great for those looking for an easy-to-navigate booking restaurant app.
Simply select a date and time of the restaurant you've got your eye on and browse through the available slots.
Choose your desired time, enter your name and number, and voila! You've got a seat at your desired table.
Resy offers a way for diners to peruse through a wide variety of restaurant options.
If you're unsure where you want to go, take a look through categories like Top Rated, New, or Climbing.
4.   Open Table
The OpenTable app is a tried-and-true table reservation app that's been around since 1998.
Active in over 80 countries, OpenTable offers free restaurant reservations.
Over 1 billion diners use OpenTable every year to book a table hassle-free.
Choose your next favorite restaurant spot by looking through restaurant menus, verified reviews, and photos from thousands of restaurants.
Diners can even send a direct message to some restaurants with questions or concerns.
From Castilla to Marbella, you can even sort by neighborhoods in Spain if you're not sure where to go next!
OpenTable also offers a program for registered users to collect points which can be exchanged for discounts at a variety of restaurants.
For those who need to modify or cancel a reservation, OpenTable users can do so through their OpenTable account.
Cancellation can also be completed through the confirmation email received through the initial reservation.
5.   BCN Restaurantes
This handy website has an extensive list of the best restaurants in Barcelona, with the option to make a reservation as you browse!
Take a look at the Most Reserved section to see price points, seasonal cuisine options, and more for some of the best restaurants in Barcelona.
From traditional Catalan cuisine to Mediterranean fare, this site has it all mapped out.
Click on a restaurant to pull up a reservation calendar. Select the date and time, and book a table just like that.
From there, you can view a map with directions to the restaurant, restaurant hours, reviews, and more.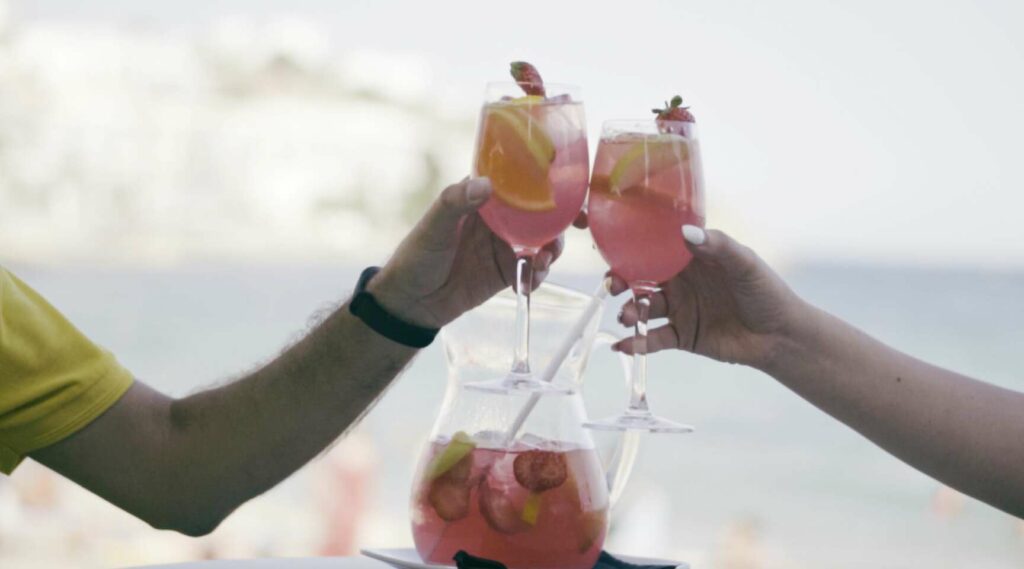 Other Restaurant Booking Apps in Spain
Traveling Spoon
A bonus culinary reservation restaurant app in Spain option known as Traveling Spoon allows travelers to enjoy a home cooked meal by cooks around the world.
Traveling Spoon is available to travelers hoping to experience truly local cuisine with in-home cooking experiences.
From market visits to in-home classes, travelers can choose an exciting culinary experience in cities like Barcelona, San Sebastian, Valencia, and more.
Simply choose your city within Spain, what meal experience you're looking for, and your reservation is set!
This is an excellent option for travelers looking to find a more hands-on approach to eating out while also learning about culinary traditions.
Confirm Online
Another option to reserve a table at the myriad of restaurants in Spain is to look through a restaurant's website.
If you already have a specific restaurant in mind, look online to confirm if the restaurant takes online bookings.
Many restaurants today come equipped with online reservation systems.
This option makes it easy for hopeful diners to check if a restaurant has room for them that night.
It's also a great option for those who like to plan ahead to check a restaurant's future availability.
Additionally, each of the apps listed above has a website to use for restaurant reservations.
Navigate to each website to explore restaurants, reviews, locations, and more.
Reservation Restaurant App in Spain – Finalizar la Reserva!
Spain is known for having world class cuisine, with thousands of incredible restaurants to choose from.
Finalize your reservation to any of them with one of these apps above.
Thanks to technology in our digital age, tables at restaurants around the world are at your fingertips.
Have a tapas bar you've been dying to check out?
Read reviews, check out photos, and take a quick peek at any restaurant on your list with one of these apps.
Using a reservation restaurant app in Spain can help you make sure a seat at the table is open for you.
They can also help you check off that bucket list restaurant you've been wanting to try with the tap of a button.
The process for booking your next favorite culinary experience might simply be a hop, skip and a click away.
Download any table booking app from the list above to begin your search through menus, reviews, photos, and more.
Have you had success booking a table with any of the apps above? We'd love to hear about your restaurant experience in the comments!