So you're thinking of studying in Spain or already have your course booked? That's fantastic! Next, you'll be thinking about how to find somewhere to stay, right? Relax, our guide will help you find student housing in Spain.
We'll take you through some sure-fire ways of snagging the best student housing wherever you are planning to study in Spain.
Studying abroad is likely to be one of the most exciting and rewarding things you'll ever do. But getting yourself a comfortable place to stay can be a bit daunting.
You'll find all the information you need to go house-hunting in Spain in no time at all.
But if you need direct support, Go! Go! España's accommodation finder will take some of your anxiety away.
Everyone needs a plan and finding a great student house is no different.
But guess what?
We've created the perfect plan to help YOU find student housing in Spain.
Research Your Student Housing Options as Soon as Possible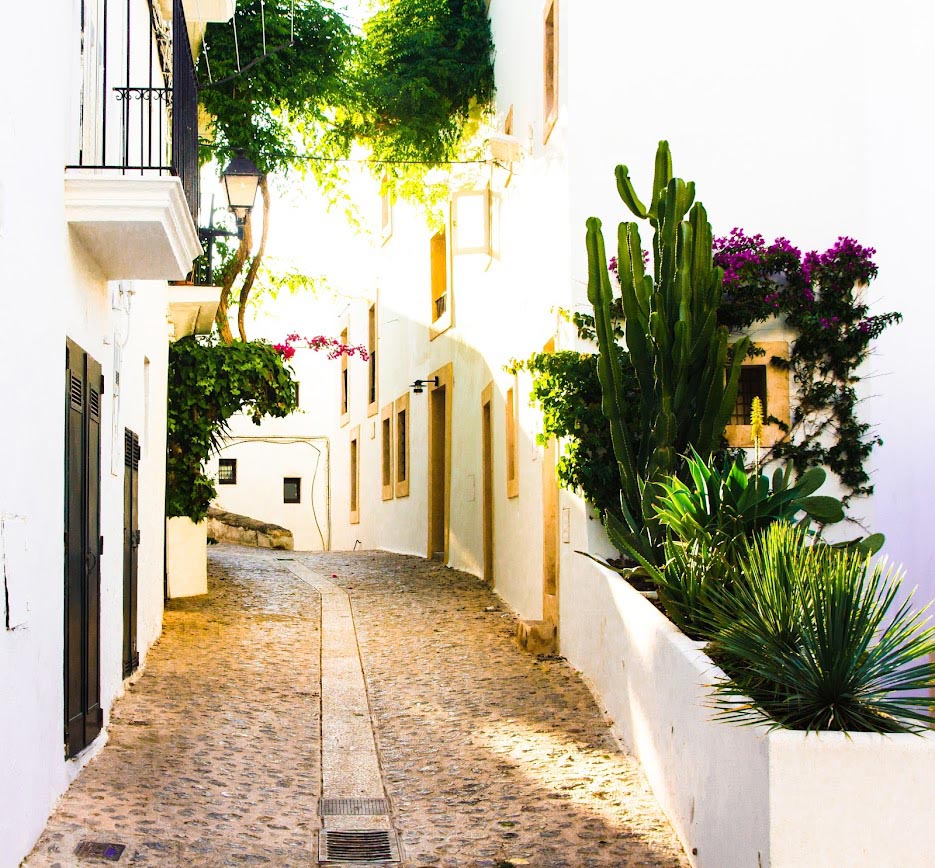 There will be a fair bit of competition when the time comes to find student housing in Spain.
That's why it's important that as soon as your course has the green light, you start your house search.
Not only will Spanish nationals be interested in finding great student digs but according to recent statistics, there are 208,366 international students have travelled to Spain in 2022 to continue their education.
This number includes 146,352 attending public universities and 62,014 enrolled in private universities.
So, making sure you get into the student housing mix as soon as you can is going to improve your accommodation choices.
But if you haven't lived independently before you may not even know HOW to find student housing in Spain. And that can be a concern.
So let's go back to basics:
1. Find Student Housing in Spain through your University
Use your university's website to research and find student housing in Spain.
If you are signed onto a course at either a public or private Spanish university, you may find that you can rent accommodation directly on campus or in university-provided accommodation.
And even if you don't want campus accommodation, universities often help you find student housing in the local area.
Let's look at a couple of universities to see the kind of support they offer:
This university in Barcelona offers an international support service on its website. On the page, you'll find information about accommodation for students.
On the university site, you'll find it has a residential complex, the Villa Universitaria, that offers accommodation for over 2,000 students.
This campus offers individual rooms, shared flats, and studio accommodation to rent at very reasonable rates.
Not only this, but the same student support area on the UAB site shows you how to find housing suitable for students in the private sector, too.
They direct you to a site that is a combined housing service for students looking for housing in Barcelona or in surrounding towns and cities.
The university website offers advice about how to rent accommodation in one of their campus residences.
They also provide a designated Accommodation and Housing Exchange.
This service links people trying to find student housing with people who have space in shared flats or who are renting out entire houses to groups of fellow students.
These are just two well-known Spanish universities but it's likely that every university will offer a similar service for their students whether they are international or not.
It's a great option for students who are new to the country. It helps them find their feet before they commit to renting in the private sector.
The important takeaway is that scrolling through your University's website is one very simple way to find student housing in Spain.
2. Find Student Housing In Spain with Accommodation websites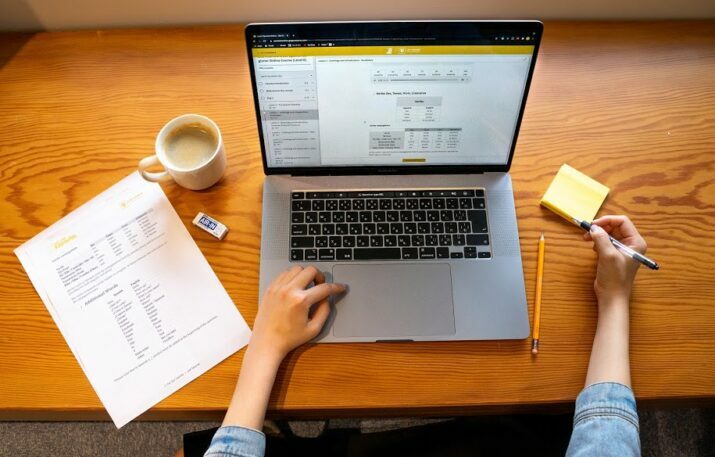 There are loads of bonuses to campus living but it's only a segue into adult life.
You may be the independent type or want to experience a more natural way of Spanish living.
If this sounds like you then you'll want to find student housing in Spain that is off campus.
Living off campus doesn't mean you can't share with other students. But you will get more of a choice about which area you'd like to live in and the accommodation type you'd like.
There are several reputable websites that let you search for general accommodation but they also let you refine your search to help you find student housing in Spain, too.
Uniplaces
PROMO CODE: UPGOGOES20
If you decide to use this wonderful accommodation provider for your accommodation in Spain you should use our promo code, you will get a 20% discount on the booking service fee!
You only have to insert this code (UPGOGOES20) in the payment section, right before sending the booking request.
Uniplaces was launched in 2013 and it provides a fast, simple, and safe accommodation for every budget.
Finding accommodation in Spain have been always linked to bureaucracy and paperwork, needing high proof of income and local guarantors. Uniplaces came to solve this problem.
Housing Anywhere
One of these websites is Housing Anywhere. This is a global accommodation website that offers anything from luxury apartments for rent to basic rooms in shared student housing.
The website covers many Spanish cities and the choices are usually quite varied depending on your budget.
We noticed most accommodation costs on Housing Anywhere includes bills, too, as an added bonus.
Idealista
Another one of these global housing finders is Idealista. They offer specialist services designed to hook up students with great rooms across the globe.
For students enrolled in Universities in Spain's larger cities. They cover many of the larger cities, including Barcelona, Seville, Madrid and Alicante.
What's more, Idealista offers the option to buy as well as rent property. So if you love Spain – you never have to leave.

Casita
Casita offers a global service for student accommodation. But for those looking to find student housing in Spain, it's got your back, too.
You can search Casita's site for student accommodation either by city or, more handily, by University.
Another bonus with Casita is that it doesn't just focus on the larger Spanish cities – smaller cities are included.
It's interesting to see different intake dates linked to accommodation on this website. So if you're starting in January rather than September, you won't be left out in the cold.
Student.com
Student.com's name is a bit of a giveaway. This is another brilliant website that matches up students with accommodation in locations around the globe.
Like Casita, you can search by university, country, city or property type. The Spanish sub-section of the site has property all over the country.
So if you're trying to find student housing anywhere in Spain, this site has got great coverage.
3. Use Localised Accommodation Websites to Find Student Housing

You don't have to go with global companies. Instead, you might find that local knowledge plays a big part in getting a student house that suits you better.
Take the Mestral Group in Barcelona. Their company is dedicated to providing "Boutique University Residences" specifically in Barcelona.
And by the look of the rooms and apartments they have on offer, you'll get a great deal.
Madrid Easy is an accommodation broker that specialises in the Spanish capital city.
The company isn't only run as a domestic estate agent – they offer student accommodation, too.
They have rooms listed for as little as 300 € in shared housing, apartments in the center of Madrid and whole-house accommodation for rent.
4. Real Estate Agencies Can Find Student Housing in Spain for You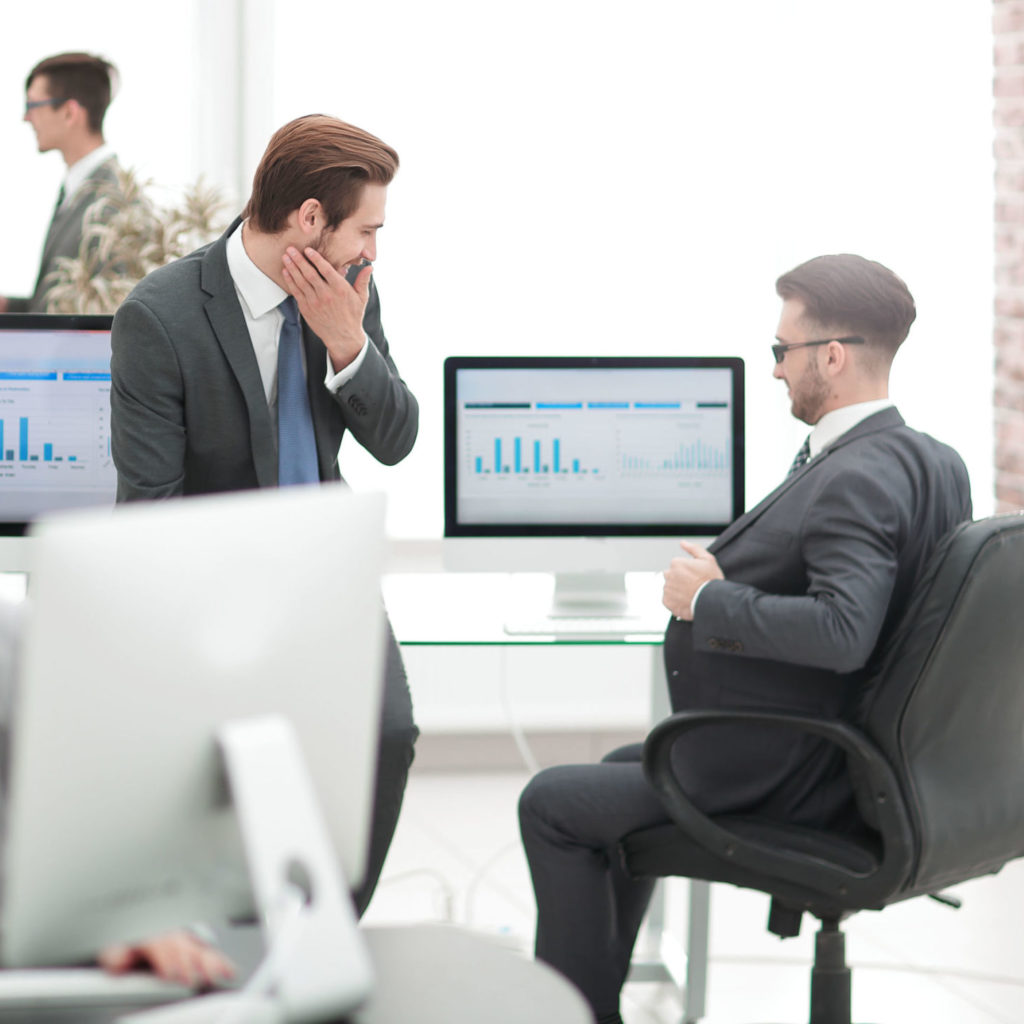 This may sound like a no-brainer but why not use an expert to help you find student housing in Spain? Let them do the hard work for you.
Real estate agents may take a little commission but you get to deal with a national or local accommodation professional.
And it's sometimes best to be able to speak to an actual human being.
If you can't get to visit a property BEFORE you sign the contract, you can ask an estate agent to do a live video tour.
Another bonus of going with a real estate agent is you have some level of protection for the quality of your housing. And they can act as a mediator if things don't go as planned.
Make sure the company you use is accredited. Look for their registration with Colegio Oficial de Agentes de la Propiedad Inmobiliaria.
Engel & Völkers may not sound Spanish but they have comprehensive residential properties all over Europe. If they can't help you find student housing in Spain, no one can.
Just a quick check of their site will show you a range of Spanish locations including the more popular destinations for study, including Valencia, Madrid and Barcelona.
They also cover many more areas, like Tarragona if you're studying at Rovira I Virgili University or Castellon for Jaume I.
For another reputable real estate agency that can help you find student housing in Spain, Lucas Fox is a good pick.
Their listings for Spain are not hugely extensive but they do offer affordable options for students who are a little more picky.
If you are bringing your family with you while you study, Lucas Fox could help you find something suitable in many popular study locations in Spain
And for super local help finding student housing through an agency, you can search for agents using Spainhouses.net.
It lists all the main agencies with their areas clearly marked. This way you can use multiple agencies to see which one offers the best options.
5. Join A Facebook Group to Find Student Housing in Spain
To get insider tips and guidance on student accommodation, you could do worse than joining a Facebook group.
Often by joining a public Facebook Group you can find students helping other students find student housing in Spain.
And you might pick up some tips and experience of the accommodation available in that area.
Just by doing a quick Facebook search, we found a public group that helps students find rooms specifically in Madrid.
And another public accommodation group is based in Málaga which isn't specifically for students but does advertise short and longer-term rentals in the area.
You can also join a public or private group dedicated to sharing student housing.
The best way to do this is by joining your university's Facebook page first and posting about what you want.
You're sure to find someone with a room to spare in their student housing or know someone who does.
6. Find Student Housing by Thinking Outside the Box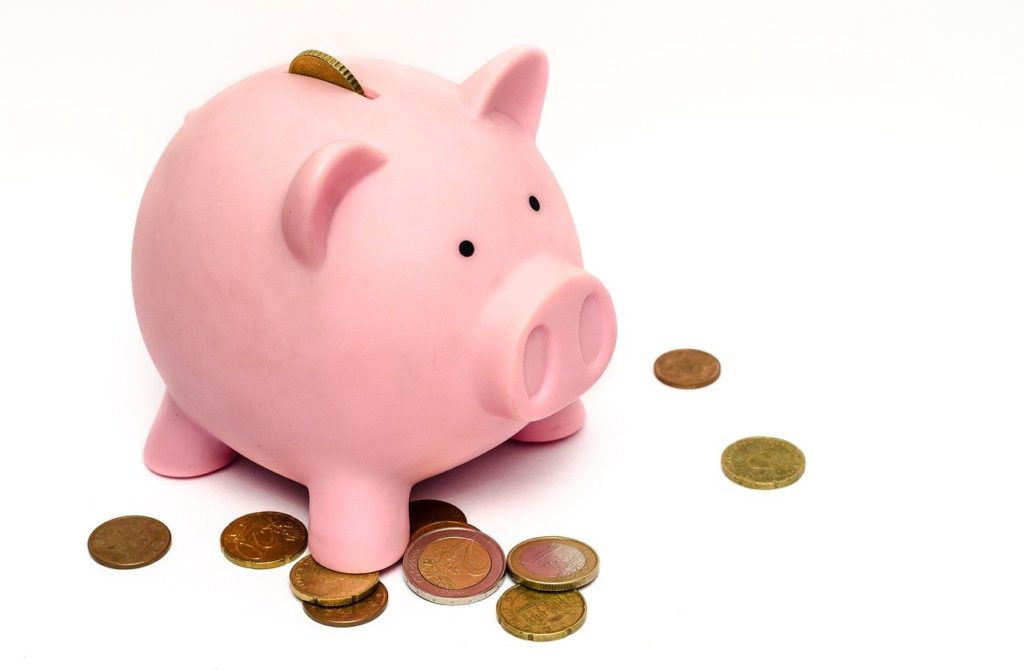 Earn While You Stay in Spain
Instead of a free flow of outgoing cash, there may be a way that you could make money from your accommodation while you study.
Have you ever thought about housesitting?
Not all students are slovenly or party animals. Some just want some nice surroundings while they pore over their books.
So why not get paid to do it? TrustedHousitters is a site that has Spanish homes on its books. Mindmyhouse is another.
And before you panic, you'll quite often you'll find long-term options on these sites, so you can stay put for longer.
If you like animals, pet sitting is another way to earn some cash where you live instead of spending it on your accommodation.
Many house-sitting sites offer this option or you could advertise your services online.
Make sure your visa allows you to work in Spain, though.
Tap Into Local Knowledge
This won't suit everyone but being down on the ground in the area you are planning to live cannot be beaten.
It means that you can utilize all of the strategies we have mentioned above but you're there to check out the housing that isn't advertised online.
We're talking about:
Notices in apartment or shop windows
Word-of-mouth housing availability
Locals who may recommend ways to get cheaper housing
Business owners who will exchange part-time work for accommodation
Adverts in local newspapers or pinboards
Asking local residents' associations for recommendations
Stay With a Spanish Host family
Staying with a host family isn't just for exchange kids on a two-week trip during the summer break.
It's a really great way to immerse yourself in the Spanish way of life and learn the language much quicker than if you're going home to an empty flat.
Of course, you have to live by your hosts' rules, but if your course is short and learning Spanish quickly is your aim, this is a way of getting the most bang for your buck.
You can even offer to teach the family English in return for bed and board. It's a win-win situation.
Companies like HomeStay in Spain offer students this option or Worldpackers offers a service based around the concept of offering students a home-from-home with a Spanish family.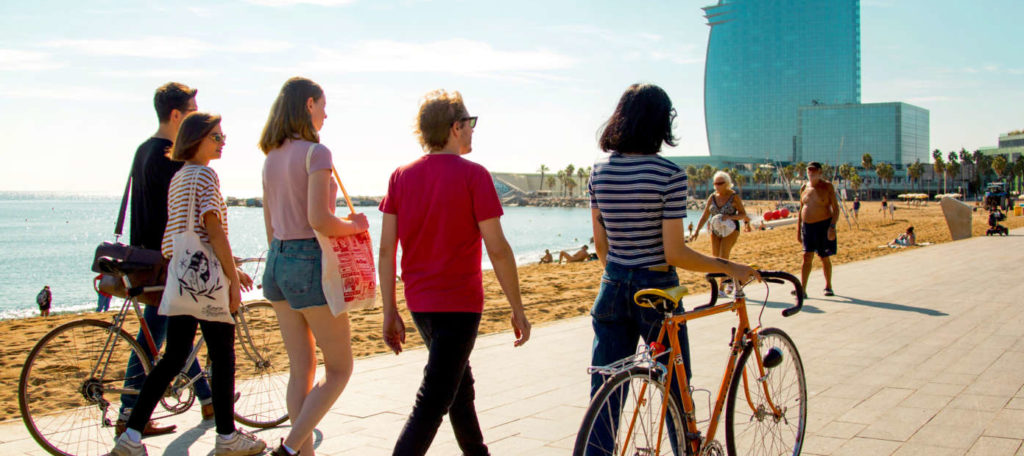 Ways To Make Finding Student Housing Easier
We've looked at the many ways you can find student housing in Spain. But how do you make the process easier?
Having a good grasp of the language helps when dealing with landlords. Many younger Spanish people speak English but not all.
The older generation is much less likely to be able to speak English with fluency and they are the ones more likely to own the house you want to rent.
If you're going to Spain to learn Spanish then finding student housing in Spain might be a bit too much of a challenge at the beginning.
When finding communication difficult, Speak & Translate is exactly the app you want for translating conversations straight away.
SayHi is another user-recommended conversation translation app for people finding language a barrier.
To translate a word or phrase you don't understand SpanishDict Translator will work to support your understanding of Spanish as you learn.
You can also learn Spanish free with Bravolol which you can find on Google Play and Apple App Store
And just to get you started…
Here are some keywords and phrases that may help you learn some of the terms you'll need when house hunting in Spain:
| | |
| --- | --- |
| English | Spanish |
| Planta | Floor (i.e. which floor the apartment is on) |
| Fianza | (rental) deposit |
| Amueblado | furnished (the apartment has furnishing and white goods) |
| How much is the deposit | Cuánto es la fianza |
| Does the rent include bills | El alquiler incluye gastos |
| Is it furnished | Está amueblado |
| Is the kitchen equipped? | La cocina está equipada |
| When would it be available | Cuándo estaría disponible |
| What is the minimum length of the contract | Cuál duración mínima del contrato |
| I'll think about it | Me lo pensaré |
Even when you're having difficulties making yourself understood. Don't panic!
Spanish people are very welcoming and are used to international visitors to their towns and cities. They will forgive your mistakes and do their best to help you.
We're sure you feel more equipped to find student housing in Spain after reading this article.
But if you ever need support, don't forget, Go! Go! España offers a bespoke accommodation finder to help you out.
And if you'd like to know more about housing in Spain check out our post here. And you'll find some more great tips about student accommodation here, too.