If you love the idea of studying Spanish in Madrid then you'll love Nebrija University Spanish Courses even more.
Because of its location, Nebrija University offers a blend of both academic excellence and the opportunity to feel part of a diverse and exciting district of Madrid.
While it's important to prioritise your learning, it's always good to know you can choose a Uni that offers students the chance to have great cultural experiences, too.
And Nebrija University is sandwiched between the Moncloa-Aravaca, Centro, and Chamberi districts of the city. So you'll have easy access to great shops, historical landmarks, and a vibrant cafe and bar culture.
But before we get carried away with the gorgeous location, let's look at the Spanish Courses at Nebrija University:
Nebrija University Spanish Courses
Choose to learn Spanish at Nebrija University and you'll open up a variety of exciting language learning opportunities.
And Nebrija University is named after one of Spain's most notable linguists of his era, Antonio de Nebrija. So, you'll be in safe hands.
All Spanish language courses are taught at Nebrija University's Centro de Estudios Hispánicos. And there, you'll get the best teaching, fantastic peer support, and cultural excursions to enliven your studies.
You'll be reassured to know that teaching is accredited by the prestigious Instituto Cervantes. This way, you're guaranteed to have an amazing learning experience.
Spanish Courses at the Centro de Estudios Hispánicos are designed to meet most students' goals. So if you'd like to improve the fluency of your Spanish or you have a particular niche in mind, you'll find a course to fit.
But before we get into the fine details, remember that the Go! Go! España team are here to help with enrollment. Or we'll be glad to answer any queries about Nebrija University Spanish Courses.
What are the most flexible Nebrija University Spanish Courses?
If you have a specific time frame in mind for your studies, you need to pick a schedule to suit you. Nebrija University Spanish Courses include many flexible options.
For all courses, you'll need to complete a short test before you start. But don't worry, it's just to make sure your studies will challenge you but will be most suited to your needs.
Weekly Intensive Spanish Courses
Do you have a minimum of a week and a maximum of three weeks available for study? If so, pick a Weekly Spanish Course at Nebrija University.
These Intensive Spanish Courses are specifically designed for learners who have less time to study and practice the Spanish language.
You can take these courses in four different levels of Spanish. So whether you're a beginner, intermediate or advanced, you'll be placed in the right learning environment for you.
This course would also suit students who want to spend their summer vacation learning a new language.
Course Details and Costs
Courses run all year (excluding December)
| | |
| --- | --- |
| Study Time | Course Cost |
| 20 Hours Per Week | 210 € |
At the end of your course, you'll receive a certificate of participation at your level. This will include the subjects you studied and the grade you achieved.
Spanish Language and Culture Courses
Nebrija University runs an interesting study program for people who want to learn more than the language.
This course is for students who'd like to know more about both the Spanish language and the different aspects of the cultures of the Hispanic world.
You'll improve your language learning and learn about how art, literature, and history have shaped the Hispanic world of the past and present.
In fact, the Centro de Estudios Hispánicos think this is the best way to improve your Spanish.
They state, "that the best way to learn a language is to also understand the way people think and live in that culture", and we couldn't agree more.
Course Details and Costs
To make this course even more attractive, it's really flexible. The University have eight different Spanish Language and Culture courses offered throughout the year.
| | | | |
| --- | --- | --- | --- |
| Course Dates | Course Length | Study Time | Course Cost |
| January/June/July/Sept/Oct | 4 Weeks | 20 hours per week | 1060 € |
| June – July | 7 Weeks | 15 / 20 hours per week | 2025 € |
| February – March | 7 Weeks | 15 / 20 hours per week | 2025 € |
| April – May | 7 Weeks | 15 / 20 hours per week | 2025 € |
| September – December | 12 Weeks | 15 / 20 hours per week | 3445 € / 3985 € |
| January – May | 14 Weeks | 15 / 20 hours per week | 3905 € / 4455 € |
| September – May | 30 Weeks | 15 / 20 hours per week | 5810 € / 6455 € |
This variety of options means students choose from or combine any of the study periods.
Intensive Spanish Courses for Professionals
During this course, students develop Spanish communication strategies. They'll also learn and practice intercultural competencies. This way, students can learn to effectively communicate in a professional context.
Module 1 – Strategies focused on oral and written communication in two levels of Spanish: intermediate and advanced.
Module 2 – Intercultural competency in professional communication. This module can be completed in English.
Intensive Spanish Exam Preparation Course
The DELE examination award gives you a Diploma of Spanish as a Foreign Language.
So if you want to study at University or work in a Hispanic-led company or country, the DELE will be an asset.
As the DELE test is quite rigorous, Nebrija University's Intensive Spanish Exam Preparation Course is too.
So you can expect your training to provide you with the best skills to help you prepare and practice for the test.
Course Details and Cost
You can choose between a two-week, ten-hours-a-week program, or a four-week, five-hours-a-week program. And classes take place Mondays to Thursdays in the afternoon.
| | |
| --- | --- |
| Study Time | Course Cost |
| 20 hours | 275 € |
You can also choose the Extensive DELE Course option. You'll study for three hours a week over twelve weeks. The price is on request.
What long-term Nebrija University Spanish Courses are offered?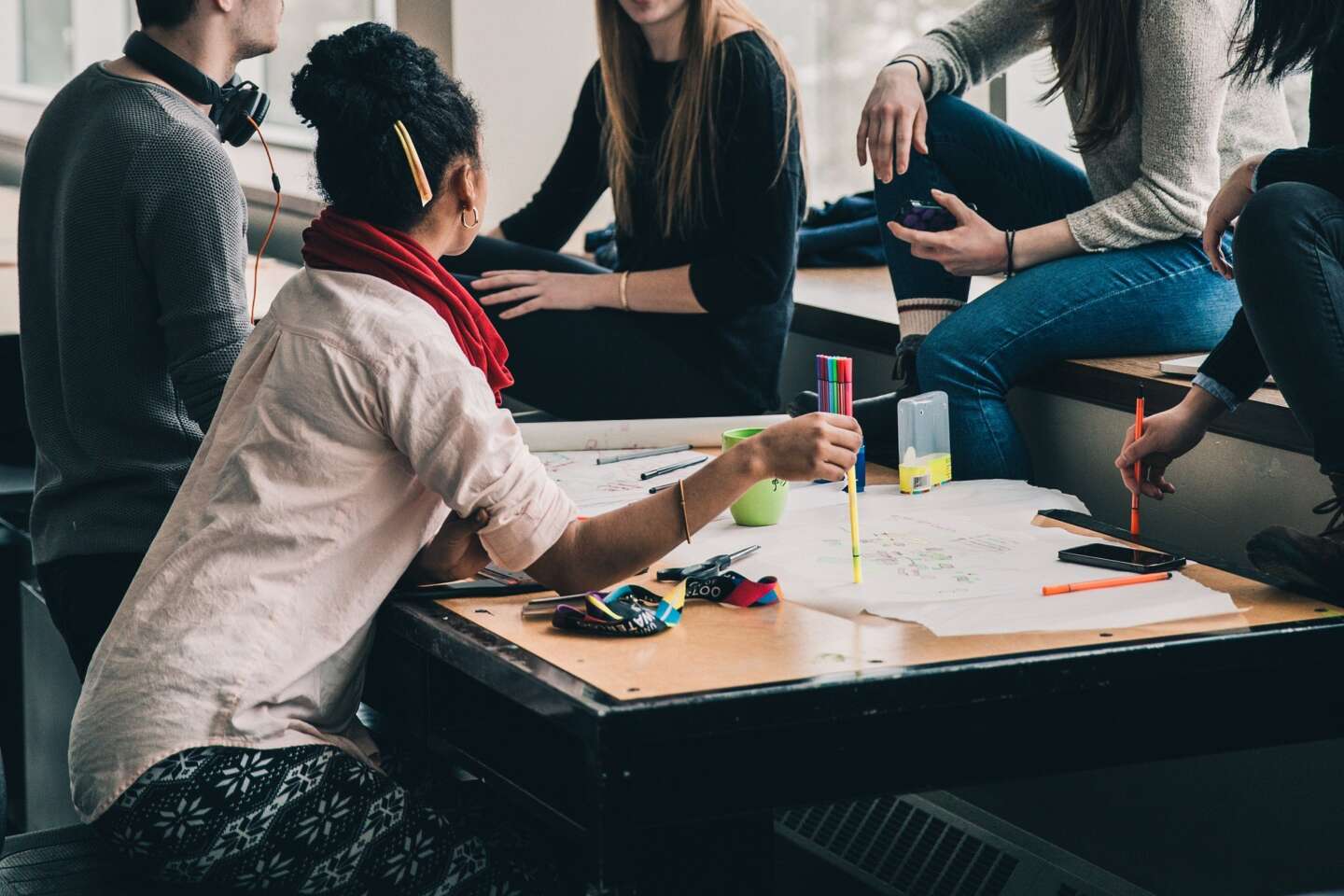 If you choose to study Spanish at Nebrija University you could also pick from quite a few other University programs.
These include Hispanic Studies, Experiential Learning, Spanish Preparation and Spanish PLUS.
But one of the most sought-after is the Nebrija Bridge Year Program.
So let's look carefully at this course:
Nebrija Bridge Year Program Hispanic Studies
If you're looking to become an Undergraduate or Postgraduate at a Spanish University, consider taking this course.
The Bridge Year Program is a transition-year course. It's designed to make sure non-native speakers of Spanish have the language skills necessary to tackle higher education in Spain.
While studying, you'll expand your understanding of Spanish and build the confidence needed to become a fluent speaker.
Not only will the Spanish Diploma you receive on passing the course look great on your CV, but you'll also feel completely prepared for your under or postgraduate studies.
The aim of the course is to help students maximize their studies while in Spain. And attain a great job when you graduate.
Course Details
You'll commit to 32 weeks of study and 45 hours of learning time in total.
| | |
| --- | --- |
| Course Dates | Course Cost |
| September – May | Price on Request |
| January – September | Price on Request |
More Nebrija University Spanish Courses
There are some other great options offered by Nebrija University for students who want to learn Spanish in Madrid.
But if your Spanish needs a little more support you can request lessons taught in a combination of English and Spanish.
Many of the weekly, monthly, or semester-long courses can be taught on a one-to-one basis if you want total focus.
And if you can't get to class, you could consider one of the University's online Spanish language courses.
Because the Centro de Estudios Hispánicos welcomes so many international students, you'll find like-minded people to buddy up with while you're there.
And as the school is located in the center of Madrid, at the Madrid-Princesa Campus, you'll also be surrounded by a vibrant community too.
Sounds great, right?
So if you'd like to know more about any of these courses please contact us and the team at Go! Go! España will be glad to help.
We can help with accommodation too so you don't have to worry about where you're going to stay while you study.