Want to study MBA in Spain but can't decide where?
According to Forbes, EU Business School is one of the best business schools in Spain, and here is why it should be your number one choice!
EU Business School is a respected university that earned well-deserved academic recognition around the world.
Its MBA program is so impeccable that even Forbes Magazine ranked it #2 in Spain!
MBA in Spain: Why EU Business School?
If you want to get into a university in Spain to study MBA, EU Business School is an excellent option for several reasons.
First, it has a holistic MBA program. You can choose between global banking and finance, digital business, entrepreneurship, international marketing, or blockchain management.
Second, the program has a portfolio designed to adapt to the rapid changes in the industry. As we all live in a fast-paced world where nothing is constant, sometimes keeping up can be quite challenging.
In business, learning how to benefit from changes is an integral part of success, and the EU's MBA is going to teach you that.
Third, you'll be surrounded by professors who aim to unleash your potential. Be ready to foster an entrepreneurial mindset and acquire real-world business skills to build a successful career in the future.
Another great thing about EU Business School's MBA program is that it isn't limited to lectures only but includes various company visits and guest speaker events.
You'll have a unique opportunity to get a glimpse of the business world and learn what stands behind every efficient enterprise. Isn't that fascinating?
And last but not least, you'll study in a multicultural environment!
With over 100 nationalities within a student body and faculty, you'll gain an incredible cultural experience and broaden your horizons. As the program is in English, you'll also have a chance to master your English language skills.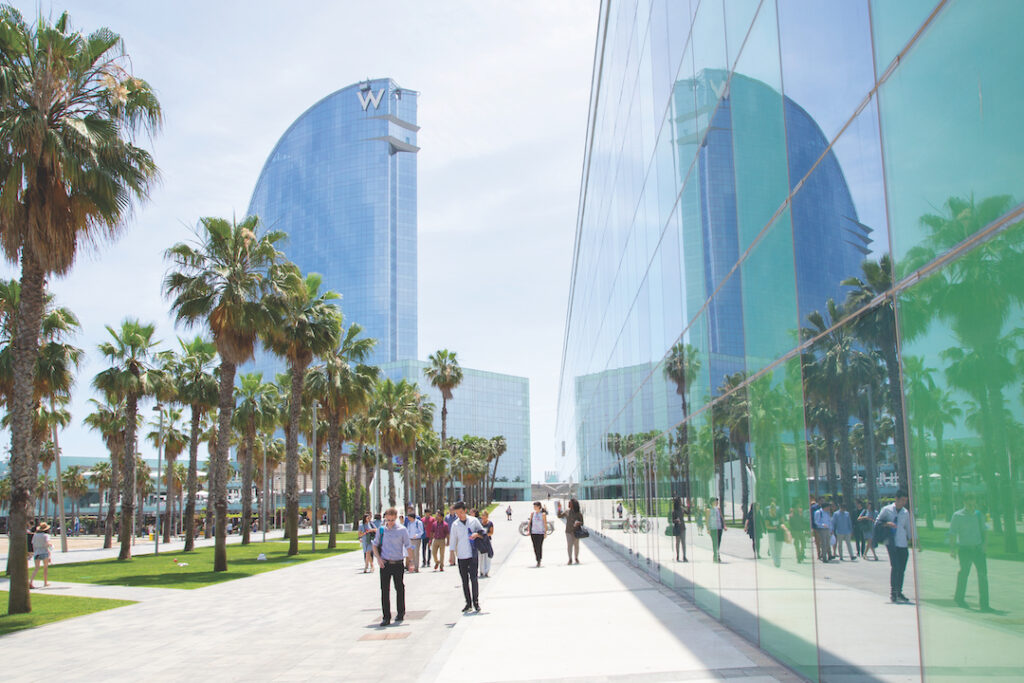 So, if you feel that this business school in Spain is exactly what you need, we're here to help you out. Check out our other blog articles to learn about life and study in Spain.
But if you need any further assistance, don't hesitate to contact us!
Our goal is to make your student experience in Spain flawless. And once we know what your expectations are, we can help you better.