So, you've got your course in Spain confirmed or your placement planned. Now it's time to sort your accommodation.
But you don't want to settle for a dorm room – you want the full-on student experience of a shared house in Spain, and we don't blame you!
It might be your first taste of living abroad and you want to meet other students to share your Spanish experiences with.
Maybe you don't want to live in University accommodation because you want some separation from your studies – but you still want company.
Or perhaps you just want to have a comfortable home for the duration of your time in Spain.
Whatever your reason for finding a shared house in Spain, we'll hook you up with some great websites that'll be your go-tos for finding a Spanish home-from-home.
What are the 10 Best Websites for Finding A Shared House in Spain?
Everyone has their own requirements for their accommodation whilst studying in Spain.
You may prefer a shared house in Spain with other students, other people may like a shared house with young professionals, and some may prefer to take a room in the home of a family.
If you already have a crew of friends, you may be looking for an entire house to share together for the length of your courses.
So, with all these different needs in mind, Go! Go! España is here to offer our careful guidance on finding a shared house in Spain to suit you.
Let's take a look at our best website picks for finding shared houses in Spain:
The 5 Best Websites for Finding a Shared House in Spain with Spare Rooms

1. Roomi – Our #1 Website for Finding a Shared House in Spain!
The Best Website for a Shared House in Spain with a Flexible Lease
This is a website built with shared homes in mind. So if you need to find a shared house in Spain, you couldn't do better than Roomi.
In fact, the whole site is built around finding a roommate to share your home with – even if it is only for a couple of months.
The site prides itself on its modern approach to leasing because not everybody's course runs for a whole year.
They put safety first, too, by running background checks on clients, so that's an added bonus for solo travelers.
Roomi's website is super-easy to navigate and that makes the whole process SO much easier.
The Best Website for Effortless rentals and Furnished Shared Houses
Our attention turns to Flatio, a standout choice for anyone seeking  housing options in Spain.
It offers an impeccable solution for individuals across Spain who are in search of shared houses.
Distinguished by its flexible lease alternatives, fully furnished apartments, and verified property listings, Flatio unequivocally positions itself as the premier preference.
What truly differentiates Flatio is its commitment to transparent pricing, a broad spectrum of property selections, and unwavering customer support.
These features collectively establish Flatio as the ultimate go-to platform for those in pursuit of their perfect living spaces.
A notable aspect is that the majority of listings on Flatio entail no deposit and encompass inclusive utility bills, enhancing the ease of use.
Best Shared House Website for Mid to Long-term Rentals
PROMO CODE: UPGOGOES20
Uniplaces is another website that's ideal for students, travelers and digital nomads. And the name is probably a giveaway that the site was set up to make finding student accommodation a whole lot easier.
So, if you're trying to find a shared house in Spain for a mid-length or longer course, Uniplaces is sure to sort you out.
It's a site that's probably the most popular in Europe for finding student accommodation and they have plenty of options in Spain.
Being one of the first student accommodation finders on the web it has a huge reach and it's one of the most trusted sites for temporary digs on the web.
With its simple interface, it's a very straightforward platform. And Uniplaces' excellent customer support, comes in really handy if you want to know more.
All in all, by the length of time they've been around, you can tell they really know their stuff.
The Best Website for Staying with a Host Family
There's something really comforting about staying with a host family when you're studying abroad.
Not only does it offer visiting students the company of different generations, but you'll also get an immersion into the Spanish lifestyle and language.
With that in mind, Homestay is a fantastic site that lets hosts with spare rooms advertise on the website.
Many of the rooms are in family homes so you'll be hearing Spanish spoken and see the day-to-day lifestyle of Spanish people up close.
This site offers an interesting mix of tenancy agreements and you could even take advantage of their Monday-Friday lettings. This means if you'd like to travel at the weekends during your stay, you won't have to pay for an empty room.
The Best Website for a 100% Online Booking
Spotahome is really becoming a favourite site for international students searching for a shared home in Spain. Why? Because the platform removes the need for in-person viewings.
The website is clean and professional looking which gives a student searching for a room a boost of confidence that they're in the right hands.
Each shared house listing is highly detailed with multiple quality photos, facilities, house rules, pricing, and landlord details all clearly presented. Some of the listings even have a floor plan of the property and a video.
When you are taking on a shared house in Spain without having viewed it, you want 100% transparency. And with the extensive information provided by Spotahome, you know you don't need to worry about your not having seen your shared house in person.
The Best Website for Introducing Tenants to Landlords with a Shared House in Spain
Roomlala was actually set up by a student for other students. The founder Philippe de Rouville was fed up with unreasonable rental prices for uninhabitable properties.
Because of this, he set up a company based on solving this problem – Roomlala.
Rather than setting up an agency, he based his website on providing a platform for landlords to post ads for their free rooms. In turn, potential tenants check out the available rooms and contact the landlords themselves.
Roomlala simply acts as a property ad platform and third-party money transfer broker, so you know you're never giving money to a stranger.
They offer a range of length-of-stay options, up to a year, so you're only booking for the length of time you need.
The 3 Best Websites for Finding a Shared House in Spain to sublet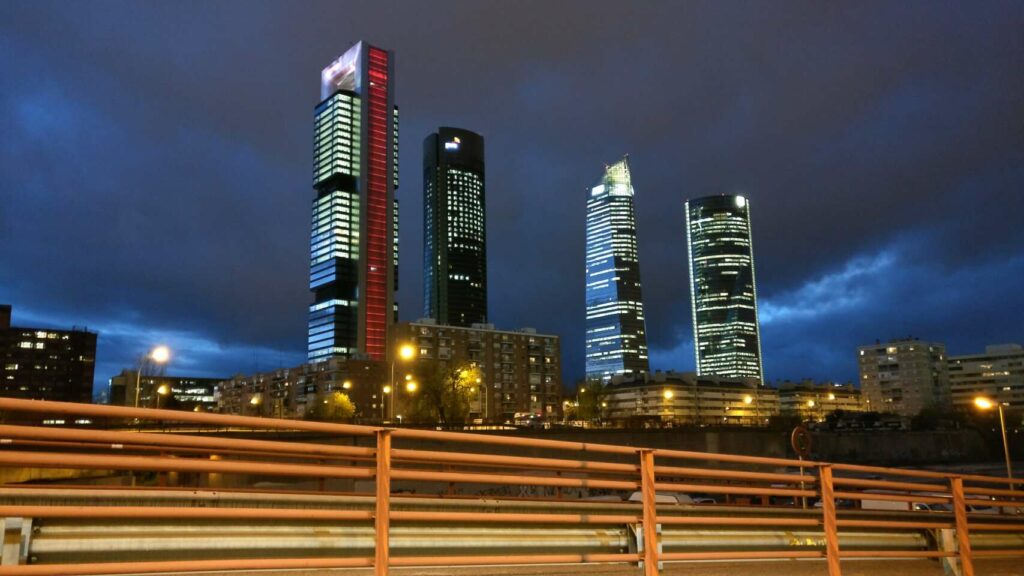 Not everyone has the same budget or the same needs. You may not want to find a room in a home with a family or a live-in landlord.
You may want more freedom to choose who you live with during your course.
If this sounds like you then you may want the option of finding a house to share with your college or Uni friends.
Or you may want to start by finding a house to share and then filling it with flatmates that you hand-pick.
Here are our top picks for websites that help you find a variety of house shares in Spain:
The Biggest Variety of Search Types
You'll find idealista at the top of most 'best property website' lists for Spain. And it's for a reason.
The company may not have the highest number of website views every month but they usually come second, behind fotocasa.
What they do best, though, is have the biggest variety of search types for the kind of house share to suit you.
If you have a group of friends lined up then you can search the available properties for a long-term let.
Or you may want to find flats to share with other people – they have a search type for that. Or if you rent an apartment and need a few new friends to share it with, you can search for roommates, too.
They really have thought of every search type when it comes to renting a shared house in Spain.
The Best Range of Shared House Options
Fotocasa is THE biggest property website in Spain. On average, it has the most monthly views of all the Spanish accommodation sites for rentals and property sales.
Because it is such a big site, with a huge range of shared house options, you can guarantee fotocasa is going to have a property type to suit your house share needs.
It's probably the site to use if YOU want to be in control of your shared house. They have rental options for shorter or longer-term apartments or houses.
And if your budget is a little more flexible, they have plenty of luxury accommodation types for you and your housemates to enjoy. Who said student living had to be basic?
The website is large and so narrowing your search fields may take a while. So here's a tip: they have a list of popular searches near the bottom of the homepage to make your shared house search easier to navigate – thanks fotocasa!
The Best Website for a Furnished Shared House in Spain
Worrying about what furniture you'll need for an apartment in a foreign country? Nobody's got time for that!
Nestpick knows that you don't want to fit in shopping for houseware abroad while getting your studies off to a flying start. So they provide a list of furnished shared houses to rent in Spain.
Unlike a lot of European countries, especially the UK, Spanish landlords are more likely to offer furnished apartments for rent.
This makes for a huge selection of furnished shared houses to pick from – around 30,000. This way you can just slot yourself and your flatmates into your shared house without having to spend hours trying the put together new flatpack furniture.
It's certainly a great site for taking domestic concerns off your hands when finding a shared house in Spain
More of the Best Websites for Finding a Shared House in Spain
Sharing a house with new people in a new country can be a bit daunting. And Go! Go! España know you need as much choice as possible, so we have some other brilliant options tailored for students to help you find shared houses in Spain.
The Best Website Additional Support
This website is a global marketplace for international student-centric support. So while this site isn't limited to Spain or to housing, they still have a huge list of student accommodations.
OCXEE is a brilliant site for supporting students while they continue their education in other countries.
They have over 30,000 options for student accommodation in Spain and many of those are in shared housing.
What's so great about this company is that they don't just look after your housing needs, they look after ALL your needs.
So if you're struggling with house-related issues, your studies, or dealing with being away from home, they have a range of services to support you.
Not only will OXCEE help you to find a shared house in Spain, but they also help take care of your other worries, too.
Website for Finding a Shared House in Spain for Couples
The Best Website for Finding a Shared House in Spain for Couples
Not everyone is flying solo. And while both partners might not attend the same lecture hall, they want to share the experience of living in Spain – together.
So Study Abroad Apartments have an innovative filter option for those who are bringing their significant other with them while they study.
They have a great map feature on their website to help you understand the neighbourhood that your shared house is in, too, which is a nice touch.
The downside is the site's listings are limited to two cities in Spain at the moment – but we think this is a website that's only going to grow and grow!
And luckily, the cities they cover are Madrid and Barcelona, which are two of the top-placed choices for international students who want to study, find a shared house in Spain, AND bring their partner.
There are so many accommodation choices out there for students – it can get confusing. If you need our help, Go! Go! España is here for you.
We've got a great accommodation finder which can take the effort out of house hunting for you.